Florida AMU Sued for Age Discrimination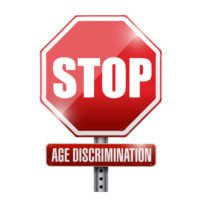 The Age Discrimination in Employment Act of 1967 (ADEA) prohibits employers from making adverse employment decisions based on the age of an employee or applicant, outside of certain exceptions concerning bona-fide occupational qualification issues. A professor at Florida A&M University is currently suing the university claiming that age discrimination was a factor in reducing both his contract and pay. While race and gender discrimination often grab more headlines, age discrimination is not only prevalent in the United States, but in fact is the subject of an increasing number of employment complaints and lawsuits across the country in recent years. Read on to learn about the Florida AMU age discrimination case. 
Florida AMU Age Discrimination Against Older Professors
A 70-year-old professor of biological systems engineering at Florida A&M claims that age was a contributing factor in the university's decision to adjust his contract to his detriment. He had began as an associate professor in October 1995 and worked his way up the ladder. He was promoted to tenured professor a year later, and claims that he earned "favorable reviews" and generated significant grant money for the school.
Despite his good work for the school, the professor alleges that in 2015, his then-12 month contract was cut down to nine months, reducing his salary from $105,850 to $86,598. The professor claims that that made him the lowest paid Florida A&M engineering professor on a nine-month contract. While the school told him that the reduction was due to budget cuts and to avoid cutting positions entirely, the professor discovered that all of the other contracts reduced involved older employees, including three people between the ages of 61 to 74. He also alleges that soon thereafter he was told by the Dean of his department that "We need young bright faculty who can come in and move our programs forward in keeping up with the 21st century."
Based on these allegations, the professor first brought complaints before the Florida Commission on Human Relations and the Equal Employment Opportunity Commission, and then filed a lawsuit in Florida. In addition to the contract reduction, he alleges generally that he "has been and continues to be subjected to disparate treatment, different terms and conditions of employment, and is held to different standards because of his age."
In addition to age discrimination, the professor further claims that the adverse employment action taken against him was in part a retaliation against his testifying in a lawsuit involving a Florida A&M drum major who died in a hazing incident. The professor claims that he was subpoenaed in the lawsuit, where he testified that he was aware of certain hazing activities. Two weeks after his testimony he first learned about the reduction in his contract. He claims that the school's retaliatory action violated his free speech rights. 
Free Consultation With Discrimination Lawyers
Based in Ocala, Florida and representing employees throughout Central Florida, we have been in the trenches fighting for the rights of employment discrimination victims for nearly twenty years. If you have experienced age discrimination at work or have questions about your employee rights under employment discrimination laws, please contact our office for a free consultation with our Citrus County, Florida employment discrimination attorneys. Our employment and labor law attorneys take employment discrimination cases on a contingency fee basis. This means that there are no attorney's fees incurred unless there is a recovery, and our attorney's fees come solely from the monetary award that you recover.