Florida Court Denies EEOC Consent Decree Citing Vague Mandate for Employer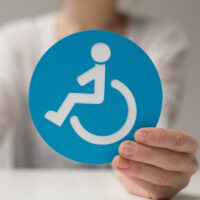 For more than two decades, our Marion County, Florida disability discrimination victims' lawyers have represented Florida employees who have been discriminated against based on inappropriate factors, including a worker's disability. Through their extensive experience representing disability discrimination victims, our Ocala, Florida disability discrimination victims' attorneys know that courts prefer to avoid weighing in on employer decision-making and do not favor governmental agencies who do the same. Although consent decrees and settlements between employees, the Equal Employment Opportunity Commission (EEOC), and employers are shown presumptive deference, courts will reject such agreements when they believe the agreements otherwise violate the law. In Florida, unfortunately, such decisions more often favor employers over aggrieved workers.
A federal judge in the Middle District of Florida recently rejected a consent decree entered into between an employer accused of disability discrimination and the EEOC. The court's reasoning could give employers additional ammunition in rejecting settlements with aggrieved workers and/or reduce employer responsibility overall. In this article, our Ocala, Florida disability discrimination victims' lawyers discuss how the court in EEOC v. Pirtek USA LLC,  No. 19-CV-1853, (M.D. Fla. Dec. 1, 2020) overrode the agreement between a discriminatory employer and the agency charged with protecting workers.
EEOC Settles With Employer Over ADA Violations
On March 16, 2020, the EEOC filed its First Amended Complaint against the defendant in EEOC v. Pirtek USA LLC. According to the complaint, a 10-year employee of the defendant went on medical leave due to illness. He was hospitalized for several weeks with pancreatitis, acute respiratory distress syndrome and pneumonia. After his hospitalization, his physician cleared him to return to work without restrictions. Despite the doctor's prognosis and recommendation, the defendant fired the employee, claiming he was a "liability" and fearing that he would be susceptible to injury on the job.
The EEOC alleged that terminating an employee for a perceived disability was a clear violation of the federal Americans With Disabilities Act (ADA). They filed their case in federal court after failing to reach a pre-litigation settlement with the employer. On June 5, 2020, the parties filed a Joint Motion For the Approval and Entry of a Consent Decree.
The proposed Consent Decree had a three-year term and included payment of $85,000 to the wronged employee. The Consent Decree also provided for injunctive relief, including a requirement that the defendant would not engage in discriminatory practices, would improve its training and policies concerning disability discrimination, and would submit to other compliance and monitoring requirements.
Court Rejects Consent Decree Due to Boilerplate "Follow the Law" Provision
Consent decrees are settlements between the EEOC, aggrieved employees, and discriminatory employers. Because they are agreements among all of the parties to a lawsuit, courts generally rubber-stamp consent decrees without much scrutiny. However, in this instance, the court took issue with the proposed injunctive relief.
The court took particular issue with the Consent Decree's mandate that the defendant "shall take all affirmative steps to ensure that it does not subject its employees to discrimination based on disability or perceived disability." An order for injunctive relief must "describe in reasonable detail the act or acts restrained or required." According to the judge, appellate courts have ruled in the past that general "obey the law" provisions–provisions that simply require a party to follow the law–are too vague to be enforceable. Here, the phrase "take all affirmative steps" placed a burden on the defendant without guidance as to how it should be carried out. For this reason, the court refused to accept the Consent Decree as drafted.
The court's decision is atypical. EEOC consent decrees are usually approved. The decision may give employers leverage to challenge injunctive relief demanded by the EEOC in consent decrees or hard-fought victories in future cases. Moreover, these sorts of "obey the law" provisions can be used to punish employers for repeat offenses. Getting rid of them undercuts the cumulative punishment that a habitually discriminatory employer should rightfully face. While the parties will be able to redraft a consent decree that still includes compensation for the victim and other compliance requirements for the employer, the court's opinion still leaves a sour taste for employee rights and anti-discrimination advocates.
Ocala, FL Lawyers For Disability Discrimination
Based in Ocala, Florida, and representing employees throughout Central Florida, our Marion County, Florida disability discrimination victims' attorneys have been fighting on behalf of employees against unlawful employment practices for more than twenty years. If you have been discriminated against based on disability or have questions about your employee rights under the federal anti-discrimination laws, please contact our office for a free consultation with our Ocala, Florida disability discrimination victims' lawyers. Our employment and labor law attorneys take disability discrimination cases on a contingency fee basis. This means that there are no attorney's fees incurred unless there is a recovery and our attorney's fees come solely from the monetary award that you recover.