Florida Employee Told She Was "Making Too Much Money As A Female" Claims Sex Discrimination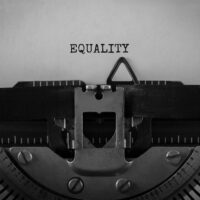 Having litigated employment discrimination cases in Florida state and federal courts for more than two decades, our Sumter County, Florida employment discrimination lawyers know women continue to face substantial obstacles in their long fight for equal treatment in the American workplace. Although Title VII of the Civil Rights Act of 1964 (Title VII), which prohibits employers from discriminating against employees on the basis of sex, was passed more than fifty years ago, female workers continue to face adverse employment actions on the basis of stereotypical notions about a woman's role in the workplace. As explained by the U.S. Supreme Court in Price Waterhouse v. Hopkins, 490 U.S. 252 (1989), "we are beyond the day" when employers are permitted to base employment decisions on sex stereotypes. In this article, our Wildwood, Florida employment discrimination attorneys explain how the alleged facts in the recent decision by the U.S. District Court for the Middle District of Florida in Williamson v. Digital Risk, LLC, Case No. 6:18-cv-767 (M.D. Fla. Jan. 28, 2020) provides another unfortunate example of the role sex stereotyping continues to play in the American workplace.
Employee Claims Sex Discrimination
In that case, Laura Williamson (Williamson) brought a sex discrimination lawsuit against her former employer, Digital Risk, LLC (Digital Risk), pursuant to Title VII. Williamson claims that Digital Risk violated Title VII by taking away her accounts because of her gender.
In 2010, Williamson began working for Digital Risk as a senior operations manager. Starting in 2014, according to Williamson, the CEO of Digital Risk, a man named Sesha, began treating her poorly because she is female, and this treatment worsened when he learned that she was making more money than he did. Williamson claims that in December 2014, Sesha even placed an employee's desk mere feet away from Williamson's office door so that the employee could act as a spy. In fact, multiple employees told Williamson that the employee was "spying" on her and his desk remained by her office for over a year.
Men Had "Problem" With Woman Making More Money
In 2016, a management employee, a man named Taylor, told Williamson that Sesha treated her the way he did because she was "a female making more money than him," and that Sesha had a "very big problem with that." Taylor further told Williamson that the male company leaders "did not like the fact that a woman would make as much money" as Williamson made. Although Taylor promised to protect Williamson, Taylor reassigned some of Williamson's accounts to other employees in 2016. The given rationale was that Williamson was making too much money and that the male employees needed to make more money.
Later in 2016, Williamson became engaged to be married. Taylor allegedly assumed that Williamson would not continue to work after she got married, and Williamson claims that after she got engaged, the discrimination increased. Williamson was given difficult travel schedules, excluded from important meetings, limited in her opportunities to obtain client accounts, and not permitted to work remotely. Throughout 2016 and 2017, according to Williamson, management stopped allocating resources to her deals, her accounts, and her clients. Even when Williamson brought in clients, those clients were placed with male colleagues instead. Taylor explained that transferring Williamson's clients would remove the "target" she had on her back for making more money than her male co-workers, and that she was making "enough" money considering the fact that she was a woman.
Employee Complains About Discrimination
Although Williamson complained about being discriminated against, Digital Risk did not investigate the allegations. Williamson claims that Taylor warned her against hiring a lawyer to address the discrimination, saying that management "would view it as an attack, that they would play dirty, that her days would be numbered, and that her career would be over."
In August 2017, Taylor allegedly told Williamson that he could no longer protect her from being targeted. According to Williamson, Taylor kept her sales goals the same, but, as time went on, began to take away Williamson's remaining accounts and clients, thus reducing her commission-based income and making it impossible to meet her sales goals. In January 2018, Williamson's attorney notified Digital Risk that she was going to file an EEOC complaint. Digital Risk fired Williamson within 48 hours after receiving that notification.
Woman Made "Enough" Money As A Woman
Digital Risk filed a motion with the trial court seeking dismissal of Williamson's sex discrimination claim. The trial court denied Digital Risk's motion for dismissal. The trial court found that Williamson had produced direct evidence of sex discrimination because Taylor told her that he was taking away her accounts because management believed she was "making too much money as a female." Thus, the trial court explained, Williamson's evidence established that Taylor "took her accounts away solely on the basis of [Williamson's] sex." Because she had produced evidence showing that her accounts were taken because of her gender, the trial court determined that Williamson was entitled "to go to a jury" on her sex discrimination claim.
Free Consult With Wildwood Discrimination Lawyers
Based in Ocala, Florida and representing employees throughout Central Florida, our Sumter County, Florida employment discrimination attorneys have represented employment discrimination victims for more than twenty years. If you have experienced discrimination in the workplace or have questions about your protection against discrimination under the federal anti-discrimination laws, please contact our office for a free consultation with our Wildwood, Florida employment discrimination lawyers. Our labor law attorneys take employment discrimination cases on a contingency fee basis. This means that there are no attorney's fees incurred unless there is a recovery and our attorney's fees come solely from the monetary award that you recover.