Florida Hair Discrimination Bill Likely to Die Without Even a Hearing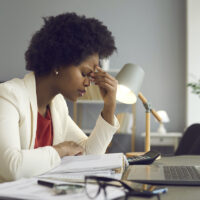 Over the course of the past twenty years, our Homosassa, Florida racial discrimination attorneys have represented Florida employees who have been subjected to discrimination in a wide variety of forms. Title VII of the Civil Rights Act of 1964 (Title VII) prohibits discrimination in the workplace based on race, color, and other protected characteristics. Having decades of experience representing racial discrimination victims, our Citrus County, Florida racial discrimination lawyers know that racial discrimination can arise in new and complex fashions as customs evolve. In many cases, stopping one type of discrimination just leads to other types cropping up.
In recent years, African American men, women, and children have identified a growing form of prejudice: hair discrimination. Employers and other administrators will require certain hairstyles in the workplace or school which are difficult if not impossible to maintain as a person of color. At least seven states around the country have enacted legislation to combat hair-based discrimination, and members of Florida's House recently attempted to do the same.
The CROWN Act and Hair Discrimination
Hair discrimination may sound silly at first blush, but it is a very real problem. Employers and other officials enact policies that require employees to maintain a certain appearance, including limitations on hairstyles. While the policies appear facially neutral, they actually serve to directly target natural hairstyles for persons of color.
Policies and practices that prohibit afros, cornrows, and other natural hairstyles may appear to aim for a "professional atmosphere," but "professional" just becomes another code word for "white." Many persons of color have limited styles with which to wear their hair without expensive and difficult treatments or relying on expensive wigs. These sorts of policies serve to create a burden for those employees, if they can comply at all, while simultaneously telling them their natural hairstyle is inappropriate for a work environment.
To combat this form of discrimination, Washington, California, Colorado, New York, New Jersey, Virginia and Maryland have all enacted laws prohibiting hair-based discrimination in the workplace, as have several other municipal governments. In Florida, Democratic lawmakers introduced HB 179, the CROWN Act, which stands for Creating a Respectful and Open World for Natural Hair.
The CROWN Act is supported by the CROWN Coalition, founded by Dove, the National Urban League, Color Of Change, and the Western Center on Law and Poverty. If passed, the bill would prohibit hairstyle discrimination in housing, employment, and public education. Employers could not refuse to hire an applicant because of their hair, and school administrators could not punish students for wearing their hair in a natural style.
Unfortunately, the bill is unlikely to move forward. The bill has not yet had its first committee hearing, and given the limited time left in the legislative session, it will probably go without. Absent a committee hearing, the bill has no chance of reaching the floor for a full vote. Sponsors and advocates of the CROWN Act are hopeful that the Florida legislature will consider the bill and other anti-discrimination measures in the future.
Ocala, FL Racial Discrimination Lawyers
Based in Ocala, Florida, and representing employees throughout Central Florida, our Citrus County, Florida racial discrimination attorneys have dedicated their practice to representing racial discrimination victims. If you have experienced racial harassment in the workplace or have questions about an employer's obligation to protect you from racial harassment at work, please contact our office for a free consultation with our Ocala, Florida racial discrimination lawyers.