Florida Startup Settles Discrimination Lawsuit Out of Court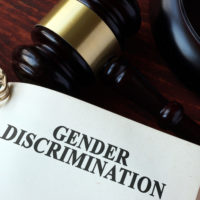 A local startup has recently settled a high-profile discrimination lawsuit filed against it by a former vice president, Tannen Campbell, who claims she was fired because of her efforts to diminish the extent of the misogyny in the company.
The corporate defendant to the lawsuit, Magic Leap, is a virtual technology startup that is currently developing software that would offer users a so-called "mixed reality" experience. While the company has not yet made its software available for sale, it claims that users will be able to impose 3-D virtual objects into the user's view of the real world. The startup gained widespread attention in the technology community, and in its early days was generously funded by prominent venture capitalists and large corporations such as Google.
Like many companies working in technology, Magic Leap employs far more men than women, and suffers from complaints that the workplace is excessively male-centered. Corporate leadership announced in April of 2015 that it would hire Campbell, the plaintiff in the recently-settled lawsuit, to serve as the new head of strategic marketing and brand identity. Executives claimed that the hire was an effort to make the corporate environment of Magic Leap more woman-friendly and address what the company called its "pink/blue problem." Campbell eventually rose to the position of Vice President in charge of Strategic Marketing, making her the first woman at the company to reach so high of a position in corporate leadership.
Despite Campbell's position of authority and attempts to generate change, the environment remained problematic for female employees. Magic Leap's CEO Rony Abovitz appeared to be uninterested in altering the culture of the company, declining to meet with Campbell to discuss her proposals to alter the corporate culture. Campbell claimed in her lawsuit, filed in February of 2017, that Magic Leap's executives dismissed their female employees' input, and that workers made disparaging remarks about the computer skills of women. The lawsuit claimed that the company's culture was not hospitable to its female employees. Campbell claimed she was fired when she challenged Abovitz to "acknowledge the depths of misogyny in Magic Leap's culture," and he refused. Campbell and Magic Leap settled Campbell's claims out of court very quickly for an undisclosed sum.
If you've been the victim of gender discrimination, retaliation, or a hostile work environment, get help seeking the damages you're owed by contacting the seasoned and dedicated Ocala employment attorneys at James P. Tarquin, P.A. for a consultation at 352-401-7671.