Former Car Salesman Wins $1.3 Million in Damages for Disability Discrimination in Employment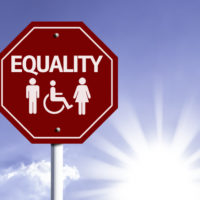 A man who was diagnosed with a serious form of cancer and was terminated for allegedly unrelated reasons has just been awarded $1.3 million in damages by a Florida jury. The case is titled Axel v. Fields Motorcars of Florida.
Positive job performance despite cancer diagnosis
Scott Axel had been working for Fields Motorcars for ten years when he was fired. Four years before his termination, he was diagnosed with kidney cancer. He received holistic treatments for this cancer (which members of dealership management had called "crazy" and had said wasn't a "real doctor's treatment"), and managed to maintain his job performance throughout his illness. His performance reviews were positive, and, during the year he was fired, he was experiencing one of his best years as a salesman with the dealership.
Letter used as reason to terminate employee
In May of 2014, dealership management found a letter from 2004, signed by Axel, to a local auction. The letter authorized Axel's son to help transport cars from the dealership to the auction. The letter also listed Axel as the dealership's "general manager," which was not Axel's title. Management came to Axel with this letter, asking whether he could explain what it said. Axel said that management had actually suggested that his son help transport cars to auction, and had at the very least agreed that hiring him was a good idea. Additionally, he clarified that the job title of "general manager" was written in by an auction employee, which a reader could tell since it was written with different handwriting from the rest of the letter. Nevertheless, Axel was fired.
Court finds dealership liable for disability discrimination and wrongful termination
Axel filed a lawsuit based on what he claimed was in actuality disability discrimination and not wrongdoing, and a federal jury in Florida agreed. When the dealership filed a motion for summary judgment prior to trial, attempting to have the claim dismissed, the judge rejected it. The judge pointed out that the dealership had an inconsistent explanation of how it came to find the letter in the first place, that other employees who had been found to lie to the dealership in the past weren't fired, and that the dealership's investigation after finding the letter was merely "cursory." A jury later sided with Axel in finding that the true cause of the termination was discrimination based on Axel's cancer diagnosis and awarded him $680,000 for lost wages and benefits, $600,000 for emotional pain and anguish, and $3.2 million in punitive damages (later reduced to $100,000 due to Florida's limits on punitive damage awards).
If you've been fired from your Florida job under discriminatory circumstances in Orlando, Marion, Gainesville, or Citrus County, get help filing a claim for damages for wrongful termination by contacting the knowledgeable and effective Ocala employment discrimination attorneys at James P. Tarquin, P.A. for a no-cost consultation, at 352-401-7671.