Former Disney Employee Sues for Disability Discrimination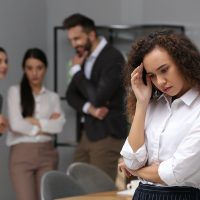 Having represented Florida employment discrimination victims for more than twenty years, our Marion County, Florida disability discrimination attorneys know that employers are always looking to cut costs and generate profit, even at the expense of disabled workers. The federal Americans with Disabilities Act (ADA), 42 U.S.C. § 12112, prohibits employers from firing employees as a result of an employee's qualifying disability. Employers are required to provide reasonable accommodation to employees with a disability to allow them to perform their job duties. So long as an accommodation is reasonable, and an employee can otherwise perform their assigned duties, employees cannot be fired on the basis of a disability.
A former cast member at the World of Disney Store in Disney Springs recently filed claims alleging that Disney refused her even the slightest accommodation for her disabilities and illnesses. When she pushed for accommodation and spoke about her reasonable requests not being met, the company terminated her. Refusing reasonable accommodation and retaliating against an employee for requesting them is illegal under the ADA and other employee protection laws. In this article, we discuss the claims and the laws implicated by the case.
Ex-Disney Cast Member Claims Retaliation, Refusal of Reasonable Accommodation
Morgan Schoepfer is a 23-year-old woman and former Disney employee. According to her lawsuit, she was diagnosed with a number of health issues, including cerebral palsy, Crohn's disease, Gastroparesis and Colonic Dysmotility. Among other things, her condition causes paralysis of the large intestine, requiring her to use the bathroom often.
In order to perform her job fully, she asked for a few reasonable accommodations. She requested the ability to sit in a chair while working and take rest breaks every half hour, which she alleged was doable while working the cash register. She also asked for ready access to the bathroom, to not be required to lift anything over ten pounds in light of her cerebral palsy, and to not handle open food or clean the bathroom.
Disney chose not to accommodate her requests. She was sometimes sent to the sales floor, where she was unable to sit, or sent to the stock room where she was required to carry heavy boxes. She claims that last September, she became dizzy from standing too long and ultimately suffered a seizure that sent her to the hospital. According to her allegations, the company also refused her easy access to an open bathroom, causing her to soil herself several times while on the job.
Last October, she filed complaints with the Equal Employment Opportunity Commission and the Florida Commission on Human Relations. She received a right-to-sue letter in December. Instead of accommodating her conditions, Disney began severely cutting her hours, pressuring her to quit. Ultimately, they terminated her position.
If true as alleged, Schoepfer's case represents a harrowing story of blatant disability discrimination and retaliation.
This is not the first claim against Disney alleging workplace discrimination. As we've discussed, other discrimination claims have been brought by former Disney Parks employees just in the last few months. It's not even the only claim concerning disability discrimination filed against the company this month. In early February, a guest with a psychiatric disability was refused entry because security did not believe they had to accommodate her trained Psychiatric Service Dog. It remains to be seen which of these claims will amount to serious trouble for, or changes within, the mass media and entertainment conglomerate.
Ocala, FL Disability Discrimination Attorneys
Based in Ocala, Florida, and representing workers in counties throughout Central Florida, our Marion County, Florida disability discrimination lawyers have litigated employment discrimination cases in Florida courts for more than twenty years. If you have been subjected to discrimination in the workplace or have questions about your rights as a victim of employment discrimination, please contact our office for a free consultation with our Ocala, Florida employment discrimination attorneys. Our employment and labor law attorneys take employment discrimination cases on a contingency fee basis. This means that there are no attorney's fees incurred unless there is a recovery and our attorney's fees come solely from the monetary award that you recover.