Hostile Work Environment Lawsuit Claiming Sexually Charged Workplace Filed By EEOC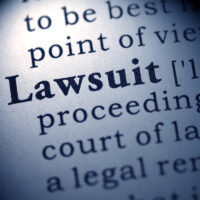 In a press release issued on March 13, 2020, the U.S. Equal Employment Opportunity Commission (EEOC) announced that it has filed a sexual harassment and retaliation lawsuit against Limenos Corporation, d/b/a Ceviche House (Ceviche House). On March 13, 2020, the EEOC filed the case, United States Equal Employment Opportunity Commission v. Limenos Corporation, d/b/a Ceviche House, Case No. 3:20-cv-01143, in the U.S. District Court for the District of Puerto Rico after initially attempting to reach a pre-litigation settlement through its statutorily mandated conciliation process.
The EEOC has brought the sexual harassment and retaliation lawsuit pursuant to Title VII of the Civil Rights Act of 1964 (Title VII) on behalf of a former employee of Ceviche House, Alexandra Martinez (Martinez). Under Title VII, employees are protected from sexual harassment which is sufficiently severe or pervasive to create a hostile or abusive work environment. Title VII also prohibits employers from retaliating against employees who complain about perceived sexual harassment in the workplace. In this article, our Marion County, Florida sexual harassment lawyers explain the EEOC's allegations against Ceviche House.
EEOC Alleges Sexually Hostile Work Environment
Ceviche House is a restaurant in Puerto Rico. Martinez was employed by Ceviche House as a server. The EEOC alleges that Martinez was subjected to a sustained campaign of unwanted sexually harassing behavior by an owner of Ceviche House, a man named Mandujano. Mandujano's sexual conduct towards Martinez, according to the EEOC, included remarks about his sex life, showing her pictures of naked women, and comments about her appearance and body. The EEOC further claims that Mandujano created a sexual hostile work environment by engaging in verbal and physical conduct of a sexual nature towards other female employees, including calling them whores and commenting on their body. On one occasion, the EEOC alleges, Mandujano forcibly kissed a female employee. The EEOC also contends that Mandujano made sexual comments about customers.
The EEOC alleges that Martinez repeatedly asked Mandujano to stop his sexually inappropriate conduct and comments. The EEOC also alleges that after Martinez complained to another owner about Mandujano's unwanted sexual behavior, the owner told Martinez that she should laugh at Mandujano's perverted jokes. The EEOC claims that despite having actual knowledge of Mandujano's sexually harassing behavior towards Martinez and other women, Ceviche House "did nothing in response to Martinez's complaints."
EEOC Claims Retaliatory Harassment
The EEOC maintains that after Martinez made internal sexual harassment complaints, Mandujano subjected Martinez to retaliatory harassment. The alleged retaliatory harassment by Mandujano against Martinez included making threats to physically harm her, calling her a trader, spreading lies about her personal life and work performance, threatening to fire her, and instructing employees to stop talking to her . The EEOC contends that because of the sexual harassment and retaliatory harassment, Martinez's working conditions were so intolerable that she was forced to resign her employment. In forcing Martinez to quit because of intolerable work conditions, the EEOC claims that Ceviche House constructively discharged Martinez in violation of Title VII.
Fighting Employers Who Allow Sexual Harassment
The EEOC is the administrative agency of the United States responsible for interpreting and enforcing federal laws prohibiting employment discrimination, harassment, and retaliation. In enforcing the federal anti-discrimination rights laws, the EEOC is also authorized by federal law to bring lawsuits on behalf of sexual harassment and retaliation victims. In a press release issued by the EEOC on March 13, 2020 regarding the case, a regional attorney for the EEOC's Miami District Office, Robert E. Weisberg, explained that the "EEOC will fight against employers who allow sexual harassment in the workplace and do nothing after an employee complains about the hostile work environment they experienced."
Consult With Ocala Sexual Harassment Lawyers
Based in Ocala, Florida and representing employees throughout Central Florida, our Marion County, Florida sexual harassment attorneys have been fighting against employers who allow their employees to be sexually harassed for more than two decades. If you have been a victim of sexual harassment at work or have questions about your rights as a sexual harassment victim, please contact our office for a free consultation with our Ocala, Florida sexual harassment lawyers. Our sexual harassment attorneys take sexual harassment cases on a contingency fee basis. This means that there are no attorney's fees incurred unless there is a recovery and our attorney's fees come solely from the monetary award that you recover.