Intel Settles National Pay Discrimination Lawsuit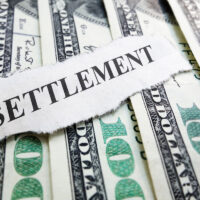 The Equal Pay Act of 1963 (EPA), which amended the Fair Labor Standards Act of 1938, is a federal law that prohibits pay discrimination based on sex. The law demands that similarly-situated employees who perform jobs requiring equal skill, effort, and responsibility are paid the same regardless of their sex. Title VII of the Civil Rights Act of 1964 also prohibits compensation discrimination based on sex, as well as race, religion, and other protected attributes. Unlike the EPA, Title VII does not require that allegations of discrimination relate to substantially equal jobs.
The U.S. Department of Labor (DOL) recently announced a settlement with tech giant Intel Corp. after investigating allegations of systematic pay discrimination across the company based on the gender and race of Intel employees. The settlement comes after a multi-year investigation into Intel's pay practices. Learn more about the investigation and allegations below. 
DOL discovers Intel pay inequity during routine compliance review
The federal Department of Labor began looking into Intel's pay practices after conducting a routine compliance review in March 2017. The review led to allegations that Intel systematically paid less to employees who were female, African American, or Hispanic. The DOL looked into pay data from 2016 and 2017. Like many tech companies, Intel employs mostly white and Asian men; according to its most recent diversity report, 27 percent of Intel employees are women, nine percent are Hispanic, and fewer than five percent are African American.
As reported by the DOL and Intel, Intel agreed to settle the case as part of its ongoing efforts to reach pay equality. Although the DOL investigated claims of pay discrimination and Intel agreed to pay out based on the allegations, DOL officials emphasized that Intel has been taking substantial proactive steps to assure pay equity among its employees. Intel announced that it had achieved global pay equality as of this January and was pleased to resolve the remaining back pay issues with the DOL.
In accordance with the settlement, Intel has agreed to pay out several million dollars in back pay, plus interest, to aggrieved employees working in the U.S. Intel also agreed to input $1.5 million in pay adjustments over the next five years for engineers working in the U.S. Intel employees who may be eligible for back pay should visit the OFCCP website for more information. Employees can use the OFCCP's class member locator to determine if they are eligible to collect.
Free Consultation With Citrus County Workplace Discrimination Lawyers
Based in Ocala, Florida, and representing employees throughout Central Florida, we have substantial experience litigating claims based on race or sex discrimination. If you have been the victim of gender or race discrimination, please contact our office for a free consultation with our Citrus, Florida workplace discrimination attorneys. Our employee rights law firm takes discrimination cases on a contingency fee basis. This means that there are no attorney's fees incurred unless there is a recovery, and our attorney's fees come solely from the monetary award that you recover.