Is An Employee's Forced Retirement Evidence Of Age Discrimination?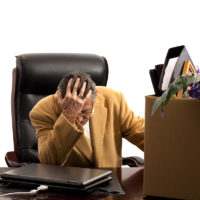 Having been committed to fighting for the rights of Florida employees for almost twenty years, our Marion County, Florida employment discrimination attorneys have learned that many employers pressure, if not coerce, older workers to retire. In doing so, employers assume that retirement eligible employees are likely to be less productive or less committed to the job because they can retire at any time. Under the Age Discrimination in Employment Act (ADEA), such generalized concerns about older employees are indicative of discriminatory age-based stereotyping. In some cases, employers go beyond merely pressuring an older worker to retire and actually force him or her to retire. The decision by the U.S. District Court for the Western District of Pennsylvania in Loomis v. Clark Laboratories, LLC, No. 13-1048 (W.D. Penn. Oct. 14, 2014) illustrates that forcing an employee to retire is evidence of age-based discrimination.
Older Worker Forced To Retire
In that case, Gary Loomis (Loomis) claimed that his former employer, Clark Laboratories, LLC (Clark), violated the ADEA by firing him because of his age. Loomis was employed by Clark for ten years as a manager in the Fuel and Lubrication Lab. In this position, Loomis was responsible for the bottling operation, which was the subject of an unfavorable audit in September 2012.
On September 14, 2012, the auditors made an oral report to the owner of Clark, Heffernan. The auditors criticized the training, testing methods, and operation of equipment used by the bottling operation. On September 19, 2012, Heffernan instructed Clark's president, Barefoot, to fire Loomis' boss. Another employee who reported to Loomis was fired several months later.
On September 24, 2012, the auditors provided a written report to Heffernan. On October 4, 2012, Heffernan held a meeting to discuss the audit results. The meeting was attended by Heffernan, Barefoot, Loomis, and other Clark employees. The parties disputed what exactly was said by Loomis during the meeting. Clark maintained that Loomis announced his intent to retire. However, Loomis testified that he merely informed the others that he and another older employee, Stockton, would not "be here forever" and Clark needed to train their replacements. On October 13, 2012, Heffernan sent an email to Clark employees which referred to the departure of key lab employees and the need for backups for Loomis and Stockton, but Heffernan did not specifically state that Loomis was going to retire.
Older Worker Objected To Forced Retirement
On October 22, 2012, another meeting was held. Once again, the parties disputed what occurred. Clark contended that Loomis agreed that an employee named Snowden would be an excellent replacement upon his retirement. Loomis asserted that he merely agreed that Snowden would make a good supervisor some day. According to Loomis, it was not until a meeting with Heffernan the week before Thanksgiving that he realized that Snowden was going to be given his job. In response, Loomis told Heffernan that he was not ready to retire because he was not eligible to collect social security and his daughter was getting married.
On November 20, 2012, Heffernan sent an email to Clark employees which announced Loomis' retirement effective December 31st and Snowden's promotion. Loomis continued to work to transition his job duties to Snowden. On the last work day of the year, Clark held a retirement party for Loomis. After his employment ended, Loomis filed for unemployment benefits. In contesting Loomis' claim, Clark argued that Loomis would have been fired for cause due to the poor audit if he had not voluntarily retired. Clark further argued that Heffernan had never told Loomis that he was going to be fired due to the poor audit because Loomis had offered his retirement at the October 4th meeting. At Loomis' unemployment hearing, Heffernan testified that Loomis had objected to a forced retirement, but Heffernan stated that he could not "unpromote" Snowden. 
Forced Retirement Is Evidence Of Age Discrimination
Clark filed a motion with the trial court seeking dismissal of Loomis' age discrimination claim. In doing so, Clark argued that Loomis' age discrimination claim was baseless and Loomis was not entitled to proceed to a jury trial. The trial court denied Clark's motion for dismissal and ruled that Loomis had presented sufficient evidence of age discrimination to bring his claim before a jury for resolution.
In denying Clark's motion for dismissal, the trial court found that a "reasonable jury could conclude that Loomis was forced to retire" because "Loomis did, in fact, object to the December 31st retirement date." After he was forced to retire, the trial court observed, Loomis "was replaced by a substantially younger person." The trial court also rejected Clark's argument that Loomis would have been fired due to the poor audit if he had not retired because "Loomis remained on the job for three months after the audit" and there was "no contemporaneous evidence" establishing that Loomis was going to be fired because of the poor audit. From this evidence, the trial court concluded, a jury could reasonably find that age-based discrimination led to Loomis' ouster.
Free Consultation With Ocala Discrimination Lawyers
Based in Ocala, Florida and representing employees throughout Central Florida, we have extensive experience representing victims of workplace discrimination. If you have been the victim of employment discrimination or have questions about your rights under employment discrimination laws, please contact our office for a free consultation with our Marion County, Florida employment discrimination attorneys. Our employment and labor law attorneys take employment discrimination cases on a contingency fee basis. This means that there are no attorney's fees incurred unless there is a recovery and our attorney's fees come solely from the monetary award that you recover.