Is Firing An Employee Based On A Flawed Investigation Evidence Of A Wrongful Termination?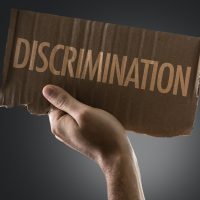 For more than twenty years, our Citrus County, Florida wrongful termination lawyers have fought for the rights of employees who have been wrongfully fired. Through their decades of experience litigating wrongful termination cases, our Inverness, Florida wrongful termination attorneys know that many wrongful termination victims are fired based on flawed employer investigations. In far too many cases, employer investigations into alleged employee misconduct are conducted in bad faith and are designed to reach a pre-determined conclusion. In conducting investigations in bad faith, employers refuse to obtain information from material witnesses, ignore or minimize relevant information, and rely heavily on information from biased witnesses. In this article, our Citrus County, Florida wrongful termination lawyers explain how the alleged facts in Merritt v. GB Manufacturing Company, Case No. 21-cv-01978 (N.D. Ohio June 28, 2022) demonstrate that an employer's decision to fire an employee based on a flawed investigation is evidence of a wrongful termination.
Wrongful Termination Lawsuit
In that case, a man named Merritt brought an age discrimination lawsuit against his former employer, GB Manufacturing Company (GB), pursuant to the Age Discrimination in Employment Act (ADEA). Under the ADEA, employers are prohibited from discriminating against employees on the basis of age. Merritt claims that GB violated the ADEA by firing him because of his age.
GB operates a manufacturing company with two plants in Ohio. Merritt worked for GB for more than twenty years with some interludes. From 2016 until he was fired in 2020, Merritt was a break press operator. Because that work involves grinding, GB requires its employees to wear safety glasses.
During his employment, Merritt complained to Human Resources on two occasions that a co-worker named Shafer was violating the company's safety glasses rules. On August 17, 2020, a tube containing a t-shirt, sunglasses, a pen, and a handwritten note were found at Shafer's workstation. A picture of safety glasses was on the front of the t-shirt; the words "special kind of stupid" were printed on the back of the shirt. An HR representative, Ahlefeld, investigated the t-shirt tube incident. Ahlefeld says that Merritt was interviewed because he had "continuing disputes with Shafer on a variety of issues." Another employee, Oney, was interviewed because Oney reported to Shafer. Oney is "significantly younger" than Merritt.
Employer Investigation
On August 17, 2020, HR interviewed Merritt and Oney. Oney "denied knowing anything about the [t-shirt tube] incident" but admitted to making "the inappropriate shirt." Merritt "denied knowing anything or even being a part of what was thought as a prank." Early in GB's investigation, the company learned that three other identical shirts had been made. On those shirts, there was cursing and a middle finger. After Merritt and Oney denied involvement in the t-shirt tube incident, Ahlefeld contacted a local t-shirt store. Ahlefeld learned that Oney "ordered 4 shirts and picked up all 4 shirts."
Oney was suspended for three days, from August 18 to August 20. After being confronted with the information that GB learned that he had picked up the t-shirts, Oney produced a written statement dated August 24, 2020. In the written statement, Oney said that he ordered the t-shirts with the cursing and middle finger, and that Merritt and another employee, Shepherd, wanted those shirts. Oney further claimed that be "believed" that Merritt was the employee who got the other t-shirt that was given to Shafer.
On August 24, 2020, GB fired Merritt. GB claims that Merritt was responsible for the "package that was delivered to" Shafer that included the inappropriate t-shirt. At the time of his termination, Merritt was fifty-two years old. After terminating his employment, GB replaced Merritt with a substantially younger individual. In support of his age discrimination claim, Merritt alleges that a plant manager told him that he was "getting a little old for [his] work."
In a written statement to HR dated August 26, 2020, Oney said that he and Merritt were involved in the t-shirt tube incident. On August 26, 2020, GB fired Oney for his involvement in the t-shirt tube incident and his earlier untruthful statements.
Evidence Of Wrongful Termination
GB filed a motion with the trial court seeking dismissal of Merritt's discriminatory claim. In support of its motion for dismissal, GB argued that the evidence established Merritt was fired for a legitimate, non-discriminatory reason—he was responsible for delivering the inappropriate t-shirt to Shafer—and not because of his age. The trial court denied GB's motion for dismissal and ruled that Merritt had presented sufficient evidence of an age-based discriminatory discharge in violation of the ADEA to proceed to a jury trial.
In denying GB's motion for dismissal, the trial court focused on the investigation surrounding Merritt's termination. When Merritt was fired on August 24, 2020, the trial court explained, "there was no reliable evidence linking [Merritt] to the t-shirt tube incident." Oney's written statement on August 24, 2020, the trial court noted, "suggests in a non-definite manner that [Merritt] had a role in the t-shirt delivered to [ ] Shafer." However, the trial pointed out, "when Oney made that statement, [GB's] own investigation had already determined that Oney purchased the t-shirts." So, the trial court reasoned, "to the extent that Oney's statement exclusively blamed [Merritt], [GB] already knew that Oney was not being truthful."
The trial court also determined that Oney "was the most culpable actor: he picked up the shirts and ultimately admitted to being involved in the incident." Although Oney was the "most culpable actor," GB fired Merritt "two days before [it] fired Oney and before the investigation was fully completed," which "undercuts [GB's] claim that the t-shirt incident was the true cause of the termination." Moreover, the trial court noted, GB did not fire Oney until after he admitted that his prior written statement was untruthful. Based on this evidence, the trial court concluded, Merritt had shown that "there was no basis in fact" for his termination.
Citrus County Wrongful Discharge Lawyers
Based in Ocala, Florida and representing workers throughout Florida, our wrongful termination attorneys in Citrus County, Florida have dedicated their practice to fighting for the rights of wrongful termination victims. If you have been wrongfully terminated or have questions about your rights as a wrongful termination victim, please contact our office for a free consultation with our wrongful termination lawyers in Citrus County, Florida. Our employee rights law firm takes wrongful termination cases on a contingency fee basis. This means that there are no attorney's fees incurred unless there is a recovery and our attorney's fees come solely from the monetary award that you recover.