Job Applicant Claims He Was Not Hired After Employer Learned His Race Through His Facebook Page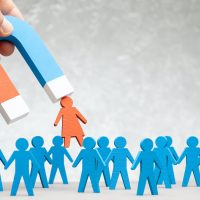 Throughout the past two decades, our Citrus County, Florida employment discrimination lawyers have fought for the rights of employment discrimination victims. Through their decades of experience representing employment discrimination victims, our Inverness, Florida employment discrimination attorneys know that African-American job applicants continue to endure systemic discrimination in their efforts to obtain employment. In far too many cases, highly qualified African-American job applicants are passed over in favor of less qualified job applicants of a different race. In this article, our Citrus County, Florida employment discrimination lawyers explain how the alleged facts in Brownlee v. Kyocera SGS Precision Tools, Inc.,Case No. 20-cv-00450 (N.D. Ind. March 29, 2022) are illustrative of the systematic discrimination that African-American job applicants continue to experience.
Alleged Discriminatory Failure To Hire
In that case, a man named Brownlee brought an employment discrimination lawsuit against Kyocera SGS Precision Tools, Inc. (Kyocera). Brownlee, who is African-American, claims that Kyocera failed to hire him because of his race in violation of Title VII of the Civil Rights Act of 1964 (Title VII). Title VII prohibits employers from discriminating against job applicants and employees because of race.
Kyocera operates a Medical Division in Columbia City, Indiana which produces orthopedic devices. In February 2020, Kyocera sought a full-time machinist for its Medical Division. Kyocera used Spherion, a recruiting agency, as well as Indeed.com, a recruiting website, to post and fill the position. Unlike Indeed.com, Spherion charges a recruiting fee when a company hires its job candidates.
In February 2020, a Spherion recruiter named Rosa emailed Brownlee's resume to a management employee of Kyocera, a man named Johnson. When he applied for the machinist position with Kyocera, Brownlee had more than two decades of machinist experience. After receiving Brownlee's resume, Johnson was considering interviewing him. Johnson turned to Brownlee's Facebook page looking for inappropriate behavior. Brownlee's Facebook page shows photos of him that identify his race. Johnson did not appear to find anything that he considered inappropriate. But after looking at Brownlee's Facebook page and discussing his qualifications with other employees, Johnson decided not to interview Brownlee.
Johnson then communicated his decision to Rosa. In response to Rosa's inquiry as to why Brownlee would not be interviewed, Johnson stated that he learned from Brownlee's Facebook page that Brownlee lived in Michigan and that he wanted someone who lived in Indiana. Johnson then told Rosa that Brownlee's resume "wasn't too bad" but he wanted more "medical." After Rosa informed Johnson that Brownlee lived in Indiana, Johnson still declined to interview Brownlee and told Rosa another reason—Brownlee was "borderline."
In March 2020, Kyocera hired a white candidate named Slusher for the machinist position. Kyocera maintains that he was better qualified than Brownlee for the position. After Brownlee filed his employment discrimination lawsuit, Kyocera proffered another reason not previously mentioned for its decision—that it hired Slusher (and not Brownlee), in part, because Slusher applied through Indeed.com and Kyocera would not be charged Spherion's recruiting fee.
Suspicious Timing Reflects Discrimination
Kyocera filed a motion with the trial court seeking dismissal of Brownlee's discriminatory failure to hire claim. In support of its motion for dismissal, Kyocera maintained that it decided not to interview Brownlee because he did not have the right experience and that it ultimately hired a candidate with better qualifications than Brownlee. The trial court denied Kyocera's motion for dismissal and ruled that Brownlee had presented sufficient evidence to proceed to a jury trial on the issue of whether he was not hired because of his race in violation of Title VII.
In denying Kyocera's motion for dismissal, the trial court focused on the suspicious timing surrounding the decision not to interview Brownlee. The trial court pointed out that upon receiving Brownlee's resume, "Johnson did not immediately rule him out for an interview," nor does Johnson claim that "he thought Brownlee was unqualified for the machinist position before checking his Facebook profile." In fact, the trial court noted, Johnson was "considering interviewing Brownlee before he checked Brownlee's Facebook profile." Then after reviewing Brownlee's Facebook page, where Brownlee's race was revealed, "Johnson then made the decision that Brownlee's qualifications were borderline."
Based on this evidence, the trial court concluded, "a jury could reasonably infer that Brownlee's qualifications were not the reason for his failure to receive an interview and that the real reason was a prohibited one." "A reasonable interpretation of the facts," the trial court explained, "may lead a jury to conclude that until Johnson viewed Brownlee's Facebook page, he was a qualified candidate that he planned to interview and perhaps, hire." "But something on the Facebook page altered that decision." Whether that "something" was Brownlee's race, the trial court reasoned was an issue for a jury to resolve.
Citrus County, FL Discrimination Lawyers
Based in Ocala, Florida, and representing workers throughout Florida, our employment discrimination attorneys in Citrus County, Florida have litigated employment discrimination cases in Florida courts for more than twenty years. If you have experienced workplace discrimination or have questions about your employee rights under federal employment discrimination law, please contact our office for a free consultation with our employment discrimination lawyers in Citrus County, Florida. Our employee rights law firm takes employment discrimination cases on a contingency fee basis. This means that there are no attorney's fees incurred unless there is a recovery and our attorney's fees come solely from the monetary award that you recover.