Longtime Television Station Employee Sues for Accommodation of Serious Disability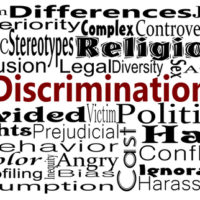 Mike Caruso, a 27-year veteran of local Palm Beach television station WPEC has filed a lawsuit for employment discrimination against Sinclair Media, the company that owns WPEC, in Palm Beach County circuit court. A recent attempt by WPEC to move the lawsuit to federal court was rejected, and the claims will now move forward in Florida state court.
Caruso, 51, has long worked as a daytime video editor for the station, and has long been the recipient of positive performance evaluations. Caruso also has a form of muscular dystrophy that leaves him with 10% of the amount of body strength of an average adult, a condition which typically kills those who have it in their youth. He requires daily physical therapy and needs around 90 minutes to eat his meals, among other ways that the disease affects his daily life. When new station owners took over in 2014, Caruso received his first negative performance review in all his years with the station. After nearly ten years of working a 10:30 to 6:30 daytime shift, Caruso saw his schedule shifted to evenings, which made it impossible for him to complete all the tasks he needs to do to ensure he remains healthy and functioning. According to Caruso's lawsuit, his health took a dramatic turn for the worse when his schedule was changed, causing his doctors to fear that he may soon require hospitalization to handle the fatigue. The change also caused him such distress that he began taking antidepressants. When Caruso requested that his schedule revert to its previous iteration, the request was denied, and he was offered the alternative of the graveyard shift. Caruso's lawsuit includes claims for intentional infliction of emotional distress, retaliation, and disability discrimination.
The Americans with Disabilities Act (ADA) is the federal set of laws governing all workplaces with 15 or more employees, while the state-level Florida Human Rights Act governs similar issues and provides discriminated-against employees another remedy. These laws bar employers from discriminating against disabled persons in any employment practices, such as hiring, firing, compensation, recruitment, and other terms and conditions of employment. The ADA considers someone as having a "disability" where that person has, has a record of having, or is perceived to have a physical or mental impairment that substantially limits a major life activity. "Major life activities" include seeing, hearing, eating, sleeping, standing, walking, communicating, performing self-care tasks, and interacting with others.
This does not mean that employers must hire or can never terminate any disabled applicant, but they cannot discriminate unfairly against an otherwise-qualified disabled person who can perform the most important components of the job. The employer may be required to slightly modify the requirements of the job in order to allow the disabled person to serve in that position, which is known as offering a "reasonable accommodation."
"Reasonable accommodations" are modifications or adjustments to a job or employee's work environment that allows an otherwise-qualified employee who has a disability to perform the essential duties of the job, apply to the job, or to have the same rights and privileges in the workplace as did other employees. If a requested accommodation would not impose an undue hardship which would require significant difficulty or expense, then the employer is obligated to provide it. Accommodations could include providing an interpreter to a deaf job applicant, modifying an employee's schedule to allow them to attend necessary doctor's visits, or making facilities accessible to those using a chair.
If you believe you have been wrongly discriminated against or terminated for illegal reasons in Florida, seek experienced and compassionate legal assistance with your workplace discrimination claim by contacting the Ocala wrongful termination lawyers at James P. Tarquin, P.A. for a consultation on your case, at 352-401-7671.