Manager's Notes Reflect Attempt To "Cover Up" That Age Discrimination Was Reason For Employee's Discharge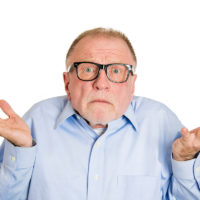 Having litigated employment discrimination cases in Florida state and federal courts for nearly twenty years, our Marion County, Florida age discrimination lawyers know that employers often give false or phony reasons for an employment decision. In the employment discrimination context, employees are required to demonstrate that the reason proffered by the employer for a particular employment decision is not the real reason, but instead is a pretext for discrimination.
As explained by the U.S. District Court for the Middle District of Florida in Chambers v. Walt Disney World Co., 132 F.Supp.2d 1356 (M.D. Fla. 2001), " 'pretext' means a false or weak reason or motive advanced to hide the actual or strong reason or motive." Stated another way, as observed by the U.S. Seventh Circuit Court of Appeals in Emmel v. Coca-Cola Bottling Co., 95 F.3d 627 (7th Cir. 1994), "pretext means a lie, specifically a phony reason for some action." "Resort to a pretexual explanation," as noted by the U.S. Second Circuit Court of Appeals in Binder v. Long Island Lighting Co., 57 F.3d 193 (2d Cir. 1995), "is like flight from the scene of a crime, evidence indicating consciousness of guilt, which is, of course, evidence of illegal conduct."
Worker Claims He Was Fired Because Of Age
The decision by the U.S. First Circuit Court of Appeals in Dominguez-Cruz v. Suttle Caribe, Inc., 202 F.3d 424 (1st Cir. 2000) illustrates that pretext also means deceit used by an employer to cover its tracks and cover up the real reason for an employee's termination. In that case, Alberto Dominguez-Cruz (Dominguez-Cruz) brought an age discrimination lawsuit against his former employer, Suttle Caribe, Inc. (Suttle Caribe), pursuant to the Age Discrimination in Employment Act (ADEA). Dominguez-Cruz claimed that Suttle Caribe terminated his employment because of his age in violation of the ADEA. Dominguez-Cruz was fifty-five years old when fired.
Dominguez-Cruz began working for Suttle Caribe in 1978. He was hired to set up and manage Suttle Caribe's plant in Humacao, Puerto Rico, and he continued in the position of plant manager until his termination in 1995. In his 1993 performance evaluation, Dominguez-Cruz's immediate supervisor characterized him as "an outstanding employee and manager." Dominguez-Cruz received a merit pay increase for 1995.
Older Worker Referred To As An "Old Fart"
Suttle Caribe articulated, at different times, different reasons for terminating Dominguez-Cruz's employment. At times, Suttle Caribe had said that the termination was not an issue of performance, but instead was the result of a business restructuring plan that involved the elimination of the plant manager's position. At other times, Suttle Caribe claimed that the termination was based on Dominguez-Cruz's job performance. At still other times, Suttle Caribe said that violations of company policy and insubordination were the reasons for the termination.
In addition to the shifting reasons for his discharge, Dominguez-Cruz also produced evidence that his supervisor and a key decision-maker regarding his termination, Ovitt, referred to him on several occasions as an "old fart" in front of other employees, including the employee who replaced Dominguez-Cruz. The employee who replaced Dominguez-Cruz, Medina, in turn was heard by another employee referring to Dominguez-Cruz as "the old man" in the course of saying that he had been offered Dominguez-Cruz's job.
Reasons Are A "Cover Up" For Age Discrimination
The trial court dismissed Dominguez-Cruz's age discrimination claim. On appeal, the First Circuit reversed the trial court's decision and reinstated Dominguez-Cruz's case. In doing so, the appellate court focused on notes made by the personal manager, Wielke. Wielke participated in the decision to fire Dominguez-Cruz and flew to Puerto Rico with Ovitt to inform Dominguez-Cruz that his employment was terminated. Wielke's notes about the decision to terminate Dominguez-Cruz contained his full name and included the phrases "cover up so Alberto doesn't," "all over 40," "Tony—age," and "age discrim." The appellate court observed that "perhaps the discussion memorialized in these notes was about how to comply with the law, but, if so, the 'cover up' language is an odd choice." The First Circuit concluded that Wielke's notes, along with the evidence of shifting reasons for Dominguez-Cruz's termination and the age-based derogatory remarks, "could lead a reasonable jury to infer that age discrimination was at work."
Free Consultation With Ocala Age Discrimination Lawyers
Based in Ocala, Florida and representing employees throughout Central Florida, our Marion County, Florida age discrimination attorneys have been fighting to vindicate the rights of employment discrimination victims for almost two decades. If you have been the victim of age discrimination or have questions about an employer's attempt to cover up age discrimination, please contact our office for a free consultation with our Marion County, Florida age discrimination lawyers. Our employee rights law firm takes age discrimination cases on a contingency fee basis. This means that there are no attorney's fees incurred unless there is a recovery and our attorney's fees come solely from the monetary award that you recover.