Must An Employee Establish An Employer's Knowledge Of The Disability To Prove A Discriminatory Discharge Based Upon A Disability?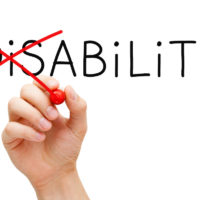 The Americans with Disabilities Act (ADA) prohibits employers from firing employees on the basis of disability. In order to prove a discriminatory discharge based upon a disability, an employee must demonstrate that his or her employer had knowledge of the disability at the time of the termination. As the U.S. Eleventh Circuit Court of Appeals explained in Morisky v. Broward County, 80 F.3d 445 (11th Cir. 1996), "an employer cannot fire an employee because of a disability unless it knows of the disability." If the employer "does not know of the disability," the Morisky court reasoned, "the employer is firing the employee because of some other reason."
Having represented victims of disability discrimination for almost twenty years, our Alachua County, Florida disability discrimination attorneys have learned that employers frequently defend against ADA claims by contending that they did not have knowledge of an employee's disability. Because an employer's knowledge of the disability is an essential element to proving discriminatory discharge based upon a disability, it is necessary for employees to notify employers about the health condition for which they seek protection from disability discrimination under the ADA. A recent decision by the U.S. District Court for the Middle District of Pennsylvania in Weber v. Community Medical Center, 2017 WL 5009097 (M.D. Penn. Nov. 2, 2017) is instructive in showing that an employer's knowledge of the disability can also be proven through observable physical characteristics of the employee's health condition. 
Employee's Medical Condition Visible To Coworkers
In that case, Elizabeth Weber (Weber) alleged that her former employer, Community Medical Center (Community Medical), fired her on the basis of disability in violation of the ADA. Weber was employed by Community Medical as a CT scan technician. During her employment, Weber was diagnosed with psoriatic arthritis, psoriasis, and ankylosing spondylitis. These conditions caused Weber to suffer from visible head-to-toe skin lesions, swelling of the joints and skin, back and joint pain, and muscle stiffness. The skin lesions were noticeable and apparent to many of Weber's coworkers. 
In August 2009, Community Medical received three separate complaints from patients about Weber. That same month, Community Medical terminated Weber's employment. The reasons for the decision were summarized in a written notice which claimed that Weber's "unprofessional, aggressive behavior" was "detrimental to . . . the health care system," a "safety risk to patients," and a "serious violation of [Community Medical's] Code of Conduct." Weber maintained that the Community Medical's stated reasons for her termination were a mere pretext for unlawful discrimination based on her disability. 
External, Observable Signs Of Illness Establishes Knowledge
Community Medical filed a motion with the trial court seeking dismissal of Weber's disability discrimination claim. In doing so, Community Medical asked the trial court to find that Weber's disability discrimination claim failed as a matter of law and Weber could not present her disability discrimination claim to a jury for resolution. The trial court denied Community Medical's motion. 
In resolving Community Medical's motion, the trial court explained that the threshold issue was whether Community Medical had knowledge of Weber's disability. An employer, the trial court noted, cannot be liable under the ADA for firing an employee when it had no knowledge of the disability. Although Weber did not notify the management-level employees who made the termination decision of her health conditions, the trial court found that the evidence suggested that these management-level employees "nonetheless may have known about Weber's" health conditions. In particular, the trial court pointed to evidence that Weber was covered in head-to-toe lesions that were "very obvious and apparent to everybody." Thus, although the decision-makers denied any knowledge of Weber's health conditions, the trial court reasoned, Weber worked for "roughly three years after developing these external, observable signs of illness" and management-level employees "were familiar with Weber and came into regular contact with her." Thus, the trial court concluded, Weber had produced sufficient evidence to establish that Community Medical knew of her disability.
Free Consultation With Disability Discrimination Lawyers
Based in Ocala, Florida and representing employees throughout Central Florida, we have almost twenty years of experience representing employees who have been discriminated against on the basis of disability. If you have been the victim of disability discrimination or have questions about disclosing information about your health condition to an employer, please contact our office for a free consultation with our Alachua County, Florida disability discrimination attorneys. Our employee rights law firm takes disability discrimination cases on a contingency fee basis. This means that there are no attorney's fees incurred unless there is a recovery and our attorney's fees come solely from the monetary award that you recover.