Must Employers Investigate A Victim's Complaint Of Subsequent Sexual Harassment?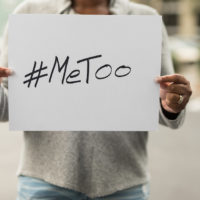 Title VII of the Civil Rights Act of 1964 (Title VII) prohibits employers from discriminating against any individual with respect to his or her compensation, terms, conditions, or privileges of employment because of such individual's sex. In Meritor Savings Bank, FSB v. Vinson, 477 U.S. 57 (1986), the U.S. Supreme Court ruled that sexual harassment that is so severe or pervasive as to alter the conditions of employment and create a hostile or abusive work environment violates Title VII.
As observed by the U.S. Ninth Circuit Court of Appeals in Ellison v. Brady, 924 F.2d 872 (9th Cir. 1991), "[o]nce an employer knows or should know of harassment, a remedial obligation kicks in." Under Title VII, an employer is obligated to take prompt and appropriate remedial action that is reasonably calculated to put an end to the sexual harassment. As explained by the Florida Fifth District Court of Appeal in Speedway Superamerica, LLC v. Dupont, 933 So.2d 75 (Fla. 5th DCA 2006), "[i]f an employer is aware of sexual harassment and takes no remedial action or inadequate steps are taken to prevent recurrence of the harassment, then the employer can be held liable under [Title VII] for damages."
Having represented victims of sexual harassment in the workplace for almost twenty years, our Alachua County, Florida sexual harassment attorneys have learned that employers frequently do not investigate complaints by sexual harassment victims. As observed by the Ninth Circuit in Swenson v. Potter, 271 F.3d 1184 (9th Cir. 2001), "the most significant measure an employer can take in response to a sexual harassment complaint is to launch a prompt investigation to determine whether the complaint is justified." By doing so, the Swenson court explained, "the employer puts all employees on notice that it takes such allegations seriously and will not tolerate harassment in the workplace."
No Action Taken On Complaint Of Subsequent Harassment
The decision by the U.S. District Court for the Eastern District of Arkansas in EEOC v. Rock Tenn Co., 774 F.Supp.2d 961 (E.D. Ark. 2011) is instructive in showing that an employer's remedial obligation includes investigating a sexual harassment victim's complaint of subsequent sexual harassment. In that case, the U.S. Equal Employment Opportunity Commission (EEOC) brought a sexual harassment lawsuit under Title VII on behalf of five female employees against Rock Tenn Company (Rock Tenn). The five women worked at Rock Tenn's plant in Arkansas. The EEOC claimed that the women were sexually harassed by a male supervisor, Birch.
The EEOC alleged that Birch engaged in a sustained campaign of sexually harassing behavior towards the women, including sexual touching, sexual propositions, and sexual remarks. The EEOC further alleged that one of the women, Cynthia Brown (Brown), initially reported Birch's sexually harassing conduct to her supervisor. After no action was taken on her complaint, Brown reported the sexual harassment to her union steward. When Brown told the union steward that nothing had been done in response to her initial complaint, the union steward reported the sexual harassment to the human resources manager.
The human resources manager then investigated the matter by interviewing Brown, Birch, and other employees. During the investigation, the human resources manager discovered that Birch had been reprimanded for sexual harassment almost ten years ago. At the conclusion of the investigation, the human resources manager gave Birch a written reprimand. The reprimand stated that any further occurrences would result in Birch's termination. At that point, the human resources manager considered the investigation over.
About two weeks later, two of the women, Yvonne Doris (Doris) and Beatrice Wiley (Wiley), complained about sexual harassment that had occurred after Birch was given a written reprimand. This conduct included Birch flapping his shirt over his groin and making sexual comments to Wiley. The human resources manager took no further remedial action in response to the complaints by Doris and Wiley.
Duty To Investigate Complaint Of Subsequent Harassment
Rock Tenn filed a motion with the trial court seeking dismissal of the employees' hostile work environment sexual harassment claims. In doing so, Rock Tenn argued that it was entitled to judgment as a matter of law because it took prompt and appropriate remedial action after learning of Birch's sexually harassing behavior, including conducting an investigation and issuing a reprimand against Birch. The trial court denied Rock Tenn's motion for dismissal.
The trial court explained that although Rock Tenn "undertook a prompt investigation of Brown's allegations and issued an immediate corrective response," the "problem is that Wiley and Doris both complained to [the human resources manager] that Birch had harassed them after" the written reprimand was issued. Unlike his response to Brown's allegations of sexual harassment, the human resources manager did not take "any steps to investigate or substantiate" the complaints by Wiley and Doris. Consequently, the trial court concluded that because Rock Tenn failed "to investigate complaints of subsequent harassment," it was for a jury to decide whether "Rock Tenn took steps that were reasonably calculated to prevent sexual harassment.'
Free Consultation With Alachua County Sexual Harassment Lawyers
Based in Ocala, Florida and representing employees throughout Central Florida, we have almost twenty years of experience representing employees who have been subjected to hostile work environment sexual harassment. If you have been the victim of sexual harassment or have questions about an employer's response to a complaint of sexual harassment, please contact our office for a free consultation with out Alachua County, Florida hostile work environment harassment attorneys. Our employee rights law firm takes sexual harassment cases on a contingency fee basis. This means that there are no attorney's fees incurred unless there is a recovery and our attorney's fees come solely from the monetary award that you recover.