Must Employers Separate Harassers From Their Sexual Harassment Victims Pending An Investigation?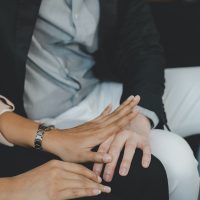 Throughout the past two decades, our Marion County, Florida hostile work environment lawyers have fought for the rights of sexual harassment victims. Through their decades of experience representing sexual harassment victims, our Ocala, Florida hostile work environment attorneys know that employers often require sexual harassment victims to continue working with their sexual harassers. In far too many cases, employers' failure to separate harassers from their sexual harassment victims allows the harassment to continue. In this article, our Marion County, Florida hostile work environment lawyers explain how the decision in Smith v. Rock-Tenn Servs., Inc., 813 F.3d 298 (6th Cir. 2016) demonstrates that an employer's failure to separate a harasser from a sexual harassment victim is a basis for imposing liability on the employer for creating and maintaining a sexually hostile work environment in violation of federal employment discrimination law.
Employers' Duty To Stop Sexual Harassment
Title VII of the Civil Rights Act of 1964 (Title VII) protects employees from sexual harassment in the workplace. Under Title VII, once an employer knows or should know that an employee is being sexually harassed in the workplace, the employer is obligated to take prompt and effective corrective action to protect the sexual harassment victim and prevent the harassment from recurring. As explained by the U.S. Supreme Court in Faragher v. City of Boca Raton, 524 U.S. 775 (1998), if an employer fails to take corrective action after learning of an employee's sexually harassing behavior, or takes inadequate corrective action, the employer can be deemed to have "adopt[ed] the offending conduct and its results, quite as if they had been authorized affirmatively as the employer's policy."
In most cases, an employer acquires notice of the sexually harassing conduct through a complaint by the victim. As observed the U.S. Ninth Circuit Court of Appeals in Swenson v. Potter, 271 F.3d 1184 (9th Cir. 2001) observed, the "most significant immediate measure an employer can take in response to a sexual harassment complaint is to launch a prompt investigation to determine whether the complaint is justified." Indeed, as explained by the U.S. Second Circuit Court of Appeals in Malik v. Carrier Corp., 202 F.3d 97 (2d Cir. 2000), "an employer's investigation of a sexual harassment complaint is not a gratuitous or optional undertaking; under federal law, an employer's failure to investigate may allow a jury to impose liability on the employer."
However, as the Ninth Circuit determined in Fuller v. City of Oakland, 47 F.3d 1522 (9th Cir. 1995), the "fact of an investigation alone" is not enough because "an investigation is principally a way to determine whether any remedy is needed and cannot substitute for the remedy itself." As part of their remedial obligation under Title VII, employers may be required to take appropriate correction action pending a timely investigation, including immediately separating the harasser from the sexual harassment victim, such as by transferring or suspending the harasser. However, in separating the harasser from the sexual harassment victim, as explained by the Ninth Circuit in Ellison v. Brady, 924 F.2d 872 (9th Cir. 1991), an employer is not permitted to transfer the victim to "a less desirable location." "Such as transfer, the Swenson court determined, "adversely affects the terms and conditions of the victim's employment and may itself be the basis for employer liability."
Same-Sex Sexual Harassment Lawsuit
In Smith a male employee named Smith brought a sexual harassment lawsuit against his former employer, Rock-Tenn Services, Inc. (Rock-Tenn), pursuant to Title VII. Smith contends that he was subjected to hostile work environment sexual harassment in violation of Title VII. Smith was employed by Rock-Tenn as a machine operator at its plant in Tennessee. Beginning in December 2010, Smith was sexually harassed by a male co-worker named Leonard. Leonard's sexually harassing conduct involved slapping Smith's buttocks, pinching Smith's buttocks, and grabbing Smith by the hips and grinding his groin into Smith's buttocks.
Sexual Harassment Victim Complains
On June 6, 2011, Smith lodged a complaint with his supervisor about Leonard's unwanted sexual behavior. Soon thereafter, the plant superintendent called Smith into his office, whereupon Smith reported Leonard's sexually harassing conduct. The superintendent told Smith that nothing could be done until the following Friday because his supervisor, the operations manager, was on vacation. At the conclusion of this meeting, the superintendent sent Smith back out to work in the same area as Leonard.
While continuing to work in the same area as Leonard, Smith was worried about whether Leonard would come up behind him again and grab his buttocks or grind his groin into his buttocks. On June 15, 2011, Smith suffered a panic attack and requested a leave of absence because of the risk of Leonard's continued sexually harassing behavior. Smith's request for leave was granted. After approving Smith's leave, management began an investigation by interviewing employees. However, Rock-Tenn did not procure written statements from any of the employees interviewed or prepare an investigation report. Although the HR manager recommended that Leonard's termination, Rock-Tenn simply suspended Leonard for a day and a half to two days, June 16 and June 17, 2011. Leonard testified that he was paid while suspended. Thus, according to Leonard, he was never even deprived of pay for his misconduct. Smith never returned to work for Rock-Tenn.
Sexual Harassment Victim Prevails At Trial
While Leonard's sexual harassing behavior towards Smith was occurring, Rock-Tenn subjected Leonard to written disciplinary action for touching another male employee's buttocks. The written disciplinary action was placed in Leonard's personnel file and described the incident as "horseplay sexual harassment." The written disciplinary action also stated that Leonard claimed the incident was "horseplay." The written disciplinary action warned Leonard that "any future complaints would be subject to termination of employment."
Following a jury trial, the jury returned a verdict for Smith on his hostile work environment harassment claim and awarded him $307,000 in compensatory damages. On appeal, Rock-Tenn maintained that the trial court should have dismissed Smith's sexual harassment claim and never sent the case to the jury because it took appropriate remedial action after it had notice of Leonard's sexually harassing conduct. The Sixth Circuit disagreed and upheld the jury's verdict.
Failure To Protect Sexual Harassment Victim
In rejecting Rock-Tenn's argument, the Sixth Circuit "identified a number of steps that a reasonable jury might have thought [Rock-Tenn] should have taken but did not." The appellate court explained that "a reasonable jury could have concluded that [Rock-Tenn's] total inaction for ten days, where [Rock-Tenn] knew that Leonard had touched [Smith], and told Leonard that further complaints would result in termination was unreasonable." The court of appeals also pointed out that Rock-Tenn "did not separate the two men, suspend Leonard pending an investigation, or initiate its investigation in a timely manner." "A reasonable jury," the Sixth Circuit concluded, "could find that the failure to take any of these steps or others rendered its response neither prompt nor appropriate in light of what it knew or should have known regarding Leonard's prior misconduct."
Ocala, FL Hostile Work Environment Lawyers
Based in Ocala, Florida and representing employees throughout Central Florida, our hostile work environment attorneys in Marion County, Florida have litigated sexual harassment cases in Florida courts more than twenty years. If you have been sexually harassed at work or have questions about your rights as a sexual harassment victim, please contact our office for a free consultation with our hostile work environment lawyers in Ocala, Florida. Our employee rights law firm takes sexual harassment cases on a contingency fee basis. This means that there are no attorney's fees incurred unless there is a recovery and our attorney's fees come solely from the monetary award that you recover.