Must Employers Take Immediate Remedial Action In Response To A Racial Harassment Complaint?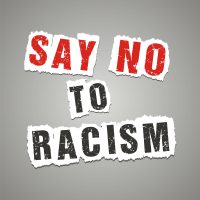 Having represented racial discrimination victims for more than twenty years, our Marion County, Florida racial discrimination attorneys know that employers often fail to take prompt and effective remedial action in response to complaints of racial harassment in the workplace. Instead of taking immediate corrective measures to stop racial harassment, our Ocala, Florida racial discrimination lawyers have learned, employers require racial harassment victims to endure on-going racial abuse. In this article, our Marion County, Florida racial discrimination attorneys explain how the decision in Bowens v. Sunshine Retirement Living, LLC,Case No. 20-cv-379 (N.D. Ind. Nov. 15, 2021) demonstrates that an employer's failure to take immediate and appropriate corrective action in response to a racial harassment complaint is a basis for holding the employer liable for a racial hostile working environment.
Employers' Duty To Stop Racial Harassment
Title VII of the Civil Rights Act of 1964 (Title VII) prohibits employers from discriminating against employees on the basis of race. Under well-established law, racial harassment is a form of race discrimination prohibited by Title VII. Racial harassment that is sufficiently severe or pervasive to alter the conditions of the victim's employment and create a hostile working environment violates Title VII's prohibition against race discrimination.
Once an employer knows or should know of racial harassment in the workplace, Title VII requires the employer to take prompt and effective remedial action to protect the racial harassment victim and prevent the racial harassment from recurring. The most important initial remedial act an employer can take is to launch a prompt investigation. When an employer fails to take prompt remedial action, or the remedial action is inadequate to prevent the racial harassment from continuing, the employer is liable under Title VII for creating and maintaining a racial hostile work environment.
Employee Claims Racial Harassment
In Bowens,n African-American woman named Bowens brought a racial harassment claim against her former employer, Sunshine Retirement Living, LLC (Sunshine) pursuant to Title VII. Bowens claims that Sunshine violated Title VII by creating and maintaining a racial hostile working environment.
On February 7, 2018, the new Executive Director of the facility where Bowens worked, a white male named Brinkman, engaged Bowens and two other white employees in a conversation. During the conversation, Brinkman repeatedly used a racial slur. Bowens walked away from the conversation, but later that day Brinkman walked up behind her and whispered in her ear another racial slur.
On February 8, 2018, Bowens complained about Brinkman's use of racial slurs in the workplace to Sunshine's Director of Health Services, a woman named Hines. Bowens claims that Hines said she was "going to get in contact with someone" that could help her, and that she "would be getting a phone call soon." However, Hines took no immediate action.
Immediate Action Not Taken
Eventually, Hines told Bowens that she needed to speak with Sunshine's Regional Director of Operations, a man named Glaunert. Glaunert testified that he first learned of Bowens' racial harassment complaint from Hines on February 21, 2018, and called the Director of Human Resources, a woman named Antoni, "that same day to relay the concerns and initiate investigation."
Antoni claims that she learned of Bowens' racial harassment complaint from Glaunert on February 21, 2018. On February 22, 2018, Antoni conducted a telephone interview with Bowens. After hearing Bowens' account of Brinkman's conduct, Antoni told Bowens that it was "never appropriate to say what he said" and that her "next step was to have a conversation with [Brinkman] and others that were present." On March 8, 2018, Bowens submitted a letter of resignation, giving "two-week's notice."
Between February 22 and April 13, 2018, Antoni reportedly interviewed Bowens, Brinkman, Hines, and the two employees who were present when Brinkman used the racial slurs. Antoni found "inconclusive" evidence of racial discrimination or harassment but indicated that Sunshine was imposing verbal discipline based on Brinkman's "admission he did engage in unacceptable conduct." The investigation was closed on April 13, 2018, Bowens' last day of work.
Racial Harassment Victim Gets Jury Trial
Sunshine filed a motion with the trial court seeking dismissal of Bowens' racial harassment claim. In doing so, Sunshine argued that it was not liable for any racially harassing behavior because "it acted reasonably to prevent continued harassment—it launched an investigation into the matter as soon as [ ] Glaunert and [ ] Antoni learned of the incident, interviewed available witnesses, and gave Brinkman a verbal warning and required him to finish his sensitivity training even though the findings of the investigation were inconclusive." The trial court denied Sunshine's motion for dismissal and ruled that Bowens was entitled to proceed to a jury trial on her racial harassment claim.
In denying Sunshine's motion for dismissal, the trial court focused on Sunshine's failure to take immediate action in response to Bowens' racial harassment complaint. The trial court explained that "this might be a different case had [Bowens] complained for the first time on February 21." However, the trial court pointed out, Bowens testified that she complained to Hines on February 7 and Hines did nothing about it until February 21. Thus, the trail court concluded that whether Sunshine's "response to Bowens' complaints was reasonable is a question of fact for the jury."
Racial Discrimination Lawyers In Ocala, FL
Based in Ocala, Florida and representing workers throughout Central Florida, our racial discrimination attorneys in Marion County, Florida have been fighting for employees' rights for more than two decades. If you have been subjected to racial discrimination in the workplace or have questions about your rights as a racial discrimination victim, please contact our office for a free consultation with our racial discrimination lawyers in Ocala, Florida. Our employment and labor law attorneys take racial discrimination cases on a contingency fee basis. This means that there are no attorney's fees incurred unless there is a recovery and our attorney's fees come solely from the monetary award that you recover.