Former KCTV News Anchor Sues Over Age Discrimination in Replacement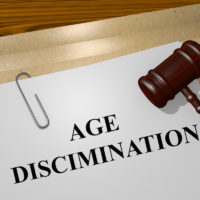 Having represented the victims of age discrimination for nearly twenty years our Florida employment discrimination attorneys have learned that many employers act on their preference for a younger workforce by targeting older workers for replacement with substantially younger employees. As the U.S. Seventh Circuit Court of Appeals observed in Graefenhain v. Pabst Brewing Co., 827 F.2df 13 (7th Cir. 1987), the U.S. Congress enacted the Age Discrimination in Employment Act (ADEA) "because many employers or younger business executives act as if they believe there are good business reasons for discriminating against older employees." Echoing the observation by the Graefenhain court, the facts alleged in Fuller v. Meredith Corporation, No. 17-2335 (D. Kan. Aug. 20, 2018) reflect that employers continue to make employment decisions based on their preference for youth. Read on to learn about age discrimination towards the older news anchor.
News Anchor Replaced By Anchor Younger in Age
In that case, Karen Fuller (Fuller) brought an age discrimination lawsuit against her former employer, Meredith Corporation (Meredith), pursuant to the ADEA. Meredith operates a television station in the Kansas City area. Starting in 2003, Meredith employed Fuller as a news anchor at the station. In January 2015, the station's general manager, in consultation with the news director, decided not to renew Fuller's contract when it expired in April of that year. When her employment was terminated, Fuller was the station's prime-time anchor. Fuller was replaced by a thirty-two-year-old woman named McNamara. Fuller claimed that she was fired because of her age in violation of the ADEA.
Meredith alleged that Fuller's contract was not renewed because her performance was unsatisfactory. Meredith claimed that Fuller's on-air performance was substandard because she was perceived as merely going through the motions, such as by reading the teleprompter without any connection to the news reports she was delivering. Meredith further claimed that Fuller's off-air performance was deficient because she failed to fulfill her role as a newsroom leader. Meredith alleged that Fuller was "very insular, spending much of her time at her desk watching TV by herself." Meredith further claimed that Fuller showed little interest in mentoring less experienced newsroom staff.
Barbara Walters Does Not have "Hometown Girl" Look
In support of her age discrimination claim, Fuller pointed to an age-based remark by the station's news director regarding her replacement. In February 2015, the news director provided the general manager with information about McNamara as a prospective news anchor, including a 17-minute video of her work. While they reviewed the video, the news director stated that McNamara "has a nice Midwestern 'hometown girl' look." When asked at his deposition what he meant by the remark, the news director testified that he meant that McNamara had a "wholesome, friendly, relatable appearance." However, the news director further testified that he would not say that Barbara Walters had a "hometown girl" appearance "because of her age."
In further support of her age discrimination claim, Fuller pointed to an age-based remark by the station's creative director regarding her replacement. As the creative director was involved in hiring Fuller's replacement, the news director sent the creative director information about McNamara. After reviewing the information, the creative director told the news director: "She can be cute and young but also able to dress up and be more serious and respectable . . . How will she age I wonder?
Meredith filed a motion with the trial court seeking dismissal of Fuller's age discrimination claim. In doing so, Meredith argued that Fuller's age discrimination claim was meritless and Fuller was prohibited from bringing her age discrimination before a jury for resolution. The trial court denied Meredith's motion for dismissal and ruled that whether Meredith fired Fuller because of her age must be decided by a jury.
Comments About Replacement Reflect Age Discrimination
In denying Meredith's motion for dismissal, the trial court found that the "credibility" of Meredith's proffered reason for Fuller's discharge was undermined by the "scarcity of supporting evidence that [her] performance was in fact poor." The trial court noted that Meredith failed to provide any "contemporaneous documentary evidence or video evidence of poor performance by [Fuller], including any previous negative evaluations of [her] or written complaints about her." The trial court also pointed out that there was no evidence that Fuller was "ever told that her performance was lacking or warned that her performance issues could result in her termination, even though [Meredith's] president admitted that management would usually tell an anchor of any performance issues."
The trial court also found that the age-based remarks about Fuller's replacement were evidence that Fuller's age was the real reason for her termination. The trial court observed that the news director "conceded" that his remark about McNamara having a "nice Midwestern 'hometown girl' look" was an age-related comment when he admitted that he would not say that Barbara Walters had a "hometown girl" appearance because of her age. The trial court further found that the creative director's age-related remark about McNamara was "relied on and adopted" by the general manager because the general manager "wanted" the creative director's opinion. Thus, the trial court reasoned, it was reasonable to infer that the general manager "valued youth as a preferable quality for the female anchor position." From the "totality of this evidence," the trial court concluded, a reasonable jury could find that Fuller was fired because of her age.
Free Consultation With Discrimination Lawyers
Representing employees throughout Central Florida, we have been fighting for the rights of victims of age discrimination for almost twenty years. If you have been subjected to age discrimination or have questions about your protection against age discrimination in the workplace, please contact our office for a free consultation with our Alachua County, Florida employment discrimination attorneys. Our employee rights law firm takes age discrimination cases on a contingency fee basis. This means that there are no attorney's fees incurred unless there is a recovery and our attorney's fees come solely from the monetary award that you recover.