Proposed Bill May Protect Florida Medical Marijuana Users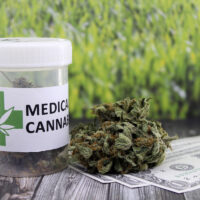 Having represented discrimination and retaliatory discharge victims for more than twenty years, our Marion County, Florida, retaliation lawyers have learned that employers frequently refuse to accommodate disabled employees. Marijuana use has become an interesting and complicated employment issue in Florida and other states. Florida, like most other states, has legalized the medicinal use of marijuana. Medical marijuana, however, remains illegal under federal law, meaning that employers are not required to accommodate or tolerate employees' medical marijuana usage under federal employment laws. Expanded employee protections for medical marijuana use may soon be coming for Florida workers.
Proposed Florida laws would extend anti-retaliation protections to medical marijuana users
Two bills have recently been introduced in the Florida House and Senate. The measures are collectively titled the Medical Marijuana Employee Protection Act. Among other provisions, the new law would grant employees the right to sue an employer if the employer takes an adverse employment action as a result of an employee's usage of legal, medicinal marijuana. Adverse employment actions may include termination, demotion, refusal to hire, reduced compensation, denial of a bonus or other benefits, among others. If passed, the bills would apply to private and public-sector employees and applicants across the state.
The bills carry exceptions for "safety-sensitive" positions. Safety-sensitive means a job that an employer reasonably believes could affect the safety of other employees or the public. Such jobs include teachers, firefighters, police officers, and bus drivers. Safety-sensitive jobs include positions that involve tasks including, for example:
Operating a motor vehicle or dangerous machinery
Carrying a firearm
Caring for a patient or child
Performing emergency services
Repair or maintenance of equipment, the malfunction of which could inflict personal injury or property damage
Transportation, manufacturing, packaging, or other manipulation of hazardous chemicals
If the Medical Marijuana Employee Protection Act becomes law, medical marijuana users will essentially become a new protected class under Florida employment law. Employers would have to justify the refusal to hire a medical marijuana user with a neutral, appropriate reason, and employers would be unable to punish an employee merely for using medicinal marijuana without demonstrating that marijuana somehow impairs the ability to perform job duties. Speak with a disability discrimination attorney if you have any questions about protection for medical marijuana under current law or the proposed bills.
Free Consultation With Citrus County Disability Accommodation Lawyers
Based in Ocala, Florida, and representing employees throughout Central Florida, our Citrus County, Florida, employment discrimination attorneys have more than twenty years of experience representing employment discrimination victims. If you have been denied an accommodation for a disability or have questions about an employer's obligation to provide you with a reasonable accommodation for a disability, please contact our Citrus County, Florida, employment discrimination lawyers for a free initial consultation. Our employees' rights law firm takes employment discrimination cases on a contingency fee basis, and if we fail to recover on your behalf, we do not get paid.