Proving A Racially Discriminatory Discharge When Other Employees Not Fired For Worse Behavior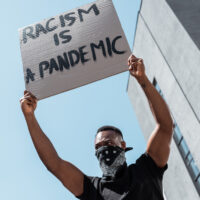 For more than twenty years, our Inverness, Florida attorneys for racial discrimination victims have represented Florida employees who have been discriminated against because of race. Through their decades of experience representing race discrimination victims, our Citrus County, Florida lawyers for racial discrimination victims know that disparate treatment is the most common form of race discrimination in the workplace. Disparate treatment occurs when an employer treats an employee differently or less favorably from employees of a different race. As explained by the U.S. Supreme Court in International Bhd. of Teamsters v. United States, 413 U.S. 324 (1977), "[p]roof of a discriminatory motive can in some situations be inferred from the mere fact of differences in treatment."
In some cases, disparate treatment occurs when an employer terminates an employee for engaging in a particular type of behavior but does not terminate employees of a different race who engaged in even worse behavior. In this article, our Inverness, Florida attorneys for racial discrimination victims explain how the recent decision by the U.S. District Court for the Southern District of Ohio in Evans v. Hillman Group, Inc.,Case No. 1:20-cv-41 (S.D. Ohio March 25, 2021) demonstrates that an employee can prove a racially discriminatory discharge with evidence showing that the employer did not fire employees who engaged in conduct even more egregious than the conduct the employer motivated it to fire him or her.
Employee Claims Fired Because Of Race
In that case, Eran Evans (Evans) brought a racial discrimination claim against her former employer, Hillman Group, Inc. (Hillman), pursuant to Title VII of the Civil Rights Act of 1964 (Title VII). Under Title VII, employers are forbidden from discriminating against employees because of race. Evans, who is African-American, claims that Hillman violated Title VII by terminating her employment because of her race.
Hillman is a hardware distributor based in Cincinnati, Ohio. In July 2019, Hillman hired Evans for a supply chain planner position. Towards the end of Evans' third day at work, her direct supervisor, Schaeper, asked Evans to shadow her while she completed a report. Evans leaned over to look at Schaeper's computer screen, "with a look of serious intent to learn the process," and nodding when Schaeper asked if she understood. Schaeper stopped mid-sentence, asking if Evans was alright, and commenting that Evans "looked bored" and like she did not "want to be there." Schaeper warned Evans that she needed to be cognizant of how her face appeared to others.
Differences In Treatment Because Of Race Alleged
Evans had observed no other instances of Schaeper giving similar criticism to white employees who had "the same determined look" on their faces while interacting with Schaeper. This led Evans to believe that Schaeper was joking. However, Schaper told Evans that she expected Evans to appear happy at work and happy to be chosen for the position. According to Evans, no other white employees had been told the same thing.
The next day, on July 18, 2019, Evans was invited to a "Week One Review Meeting" with Schaeper and an HR Representative, at which Schaeper did all of the talking. Schaeper said that Hillman had a culture of being happy at work, and observed that Evans did not appear happy at work. Schaeper pointed to Evans' "slouching" and "having her phone out at meetings," her head "drooping" during training, and stated that Evans never asked questions. Ultimately, Schaeper told Evans that her employment was terminated.
Hillman alleges that Evans was fired based on Schaeper's perception that Evans had a negative attitude and was disengaged. Evans claims that Hillman placed her predecessor, a white male, on a performance improvement plant, but terminated her without any prior progressive discipline. The differences in treatment, Evans maintains, establishes that she was fired because of her race in violation of Title VII.
Differences In Treatment Reflect Race Discrimination
Hillman filed a motion with the trial court seeking dismissal of Evans' racial discrimination claim. In doing so, Hillman contended that Evans' disagreement with Schaeper's perception of her being "bored" and "unhappy" with her job at Hillman cannot support a claim of racial discrimination. In denying Hillman's motion for dismissal, the trial court focused on Evans' contention that Hillman treated her predecessor differently and more favorably than her. The trial court pointed out that Evans' alleges that her predecessor "messed up" the job for eighteen months, to the point where it "substantially interfered" with Hillman's business dealings. "That conduct," the trial court observed, "seems to be more severe than Evans' alleged behavior, which amounted to no more than a perceived attitude problem." "If Evans' predecessor performed much worse than she did," the trial court explained, "but was put on a performance improvement plant and was allowed to stay in his role for eighteen months, that would indicate disparate treatment" of Evans. Because a racially discriminatory motive can in some circumstances be inferred from the mere fact of differences in treatment, the trial court concluded, Evans' claim that she was fired because of her race in violation of Title VII was not subject to dismissal.
Inverness, FL Racial Discrimination Attorneys
Based in Ocala, Florida, and representing employees throughout Central Florida, our Citrus County, Florida lawyers for racial discrimination victims have litigated racial discrimination cases in Florida courts for more than two decades. If you have been discriminated against because of race or have questions about your protection against racial discrimination under the federal employment laws, please contact our office for a free consultation with our Inverness, Florida attorneys for racial discrimination victims. Our employment and labor law attorneys take racial discrimination cases on a contingency fee basis. This means that there are no attorney's fees incurred unless there is a recovery and our attorney's fees come solely from the monetary award that you recover.