Proving Retaliation When Employers Mete Out More Lenient Treatment For Employees Who Do Not Complain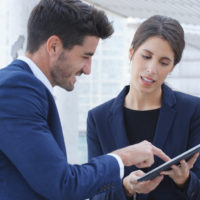 Under the anti-retaliation provisions of the federal employment discrimination laws, such as Title VII of the Civil Rights Act of 1964 (Title VII), the Americans with Disabilities Act, and the Age Discrimination in Employment Act, employers are protected from retaliation when they complain about discrimination in the workplace. Having litigated retaliation cases in Florida state and federal courts for almost twenty years, our Alachua County, Florida retaliation lawyers have learned that the most common way employers retaliate against employees for complaining about workplace discrimination is to fire them for behavior for which other employees receive no punishment or less severe punishment. In doing so, many employers erroneously believe that employees must show that the employer lied about the reason for the employee's termination in order to prove a retaliatory termination. Because the employee engaged in the behavior giving rise to the termination, employers' reason, they cannot be held liable for retaliation because the reason for the employee's termination is factually true. Read on to learn more about how harsher treatment compared to lenient treatment of other workers can lead to proving retaliation.
The recent decision by the U.S. First Circuit Court of Appeals in Anderson v. Brennan, no. 17-262 (1st Cir. Dec. 14, 2018) is instructive in showing that employees can prove retaliation by showing that the employer meted out more lenient treatment to employees who did not complain about workplace discrimination. When an employer treats an employee who complains about workplace discrimination more harshly than employees who made no such complaint, the employee does not have to show that the reason for his or her termination is not factually true in order to prove a retaliatory discharge.
Employee Makes Multiple Discrimination Complaints
In that case, Diping Anderson (Anderson) sued her former employer, the U.S. Postal Service (Postal Service), for retaliation under Title VII. Anderson claimed that the Postal Service violated Title VII by firing her in retaliation for having complained about workplace discrimination. Anderson was raised in Shanghai, China. She immigrated to the U.S. in 1990 and became a U.S. citizen in 1993. Anderson began working for the Postal Service in 1995, starting as a letter carrier and then becoming a window clerk. In 2000, Anderson became a Postal Police Officer (PPO). From 1995 to 2011, Anderson was never disciplined.
In 2011, Anderson missed time from work due to a workplace ankle injury. When she reported back for work with a doctor's note, Anderson's supervisor, an employee named Harrington, refused to allow her to return to work. Approximately two weeks later, Anderson made an internal complaint alleging race discrimination by Harrington. Eventually, Anderson was allowed to return to work.
About two weeks after she complained, Anderson reported for work and found a broken chair in place of her normal chair. When she attempted to borrow a different chair from a nearby office, another supervisor, an employee named Ford, refused to allow her to use the chair. When she brought the matter to the attention of Harrington, Harrington told Anderson, "if you don't like it, go home." Anderson said that she would leave, that she wanted to be put back on workers' compensation status, and that she would come back to work when the broken chair was replaced. Anderson did not hear back from Harrington.
"I Want Her Gone"
When Anderson did not report for work the next day, Ford called to ask why she was absent. Anderson told Ford that Harrington told her to go home. Ford told Anderson that he would consider her to be on sick leave. Approximately one month later, Ford issued Anderson a seven-day suspension for having left her assigned post on the day when no chair was provided. The seven-day suspension touched off a pattern where Anderson complained about race discrimination and then was subjected to disciplinary action after she complained.
After making race discrimination complaints in 2012, Anderson received two letters of warning in 2012. After the letters of warning were issued, Anderson made another race discrimination complaint. About two weeks later, Anderson received a fourteen-day suspension. Around this time, a Postal Service employee reported that Ford was angry about Anderson's race discrimination complaints. Ford told the employee, referring to Anderson, "how dare she do this to me" and "I've been nothing but nice to her." Ford also said, referring to Anderson, "I want her gone."
Employee Fired For Sleeping On The Job
In December 2012, Anderson made another race discrimination complaint, including charging Ford and an employee named Motrucinski with race discrimination and retaliation. Six months later, Motrucinski fired Anderson for allegedly sleeping on the job. On June 6, 2013, a fire in the Brockton, Massachusetts post office where Anderson worked occurred. The doors were left open to air out smoke from the fire, and the side of the building had a gaping hole about 100 fee long and taller than a person. The building remained in use otherwise.
That afternoon, Anderson was instructed to guard the hole in the building's wall. Anderson was told to stay outside of her vehicle and to walk around her assigned area. Between 4:00 pm and 5:00 pm, a postal service employee found Anderson in the rear passenger seat of her police cruiser with her head tilted back and appearing to be sleeping. When the employee confronted Anderson about sleeping and not walking around her assigned area, Anderson denied that she was sleeping and said, "I just sat down."
Other Employees Who Sleep On The Job Not Fired
Following a bench trial, the trial court ruled in favor of Anderson on her retaliation claim. The trial court found that the Postal Service's decision to fire Anderson, rather than impose lesser discipline, was in retaliation for having complained about race discrimination. The trial court reasoned that although Anderson warranted disciplinary action for either sleeping on the job or otherwise disregarding the instructions from a supervisor, "the penalty was disproportionate and retaliatory." In support of its holding, the trial court pointed to evidence showing that other PPO's who "regularly fell asleep on duty" were not terminated.
Harsher Treatment Helps in Proving Retaliation
On appeal, the First Circuit upheld the trial court's judgment in favor of Anderson on her retaliation claim. The appellate court observed that "sleeping on the job was not taken particularly seriously" in the Boston PPO workforce. The court of appeals also pointed out that "even beyond Boston, termination of employee of PPO's was rare" as "only five or six PPO's were terminated nationwide in the past three years and nobody had been removed from the Boston PPO workforce at any time within any witness's recollection." The First Circuit also pointed to evidence showing a pattern of retaliation against Anderson for complaining about discrimination, including evidence of a retaliatory motive by the subjects of her race discrimination complaints—Ford and Motrucinski.
Free Consultation With Retaliation Lawyers In Ocala
Based in Ocala, Florida and representing employees throughout Central Florida, we have extensive experience representing victims of employment retaliation. If you have been the victim of retaliation or have questions about your protection from retaliation under employment discrimination laws, please contact our office for a free consultation with our Alachua County, Florida retaliation attorneys. Our employee rights law firm takes retaliation cases on a contingency fee basis. This means that there are no attorney's fees incurred unless there is a recovery and our attorney's fees come solely from the monetary award that you recover.