Publix Worker Files Lawsuit for Discrimination after Years of Harassment on the Job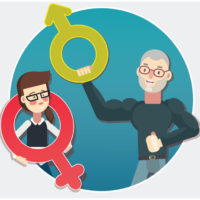 Popular Florida-based grocery store chain Publix has been facing a great deal of negative attention in recent weeks for discriminatory treatment towards its LGBT employees. Earlier in the year, news broke that the supermarket chain was refusing to cover the cost of pre-exposure prophylactic drugs intended to prevent HIV infection among its workers. Now, a former Publix employee from Florida has filed a lawsuit against the grocery store chain based on the harassing behavior to which he was subjected while a worker there. Read on to learn more about the man's claim, and contact an experienced employment discrimination attorney if you've been the victim of discriminatory treatment on the job in Marion County.
Juan Pastran had worked for a Publix grocery store in the Miami area since 1995. He began handling seafood for the store in 2001, a role which he held until he was fired in 2014. Pastran, who describes himself as "effeminate" and is a heavy-set, out gay man, claims that he was subjected to years of harassment during his time working for the store. He claims in his suit that he was subjected to slurs and name-calling from his coworkers, harassment which became even more severe in 2013.
According to Pastran's complaint, a coworker hung a photo of a large woman in the worker lounge, writing Pastran's name under it. Coworkers would ask him what size bra he wore, how often he had to change his tampon, or what color his panties were, and instructed him to act more like a man than a "bitch." Pastran explains in his suit that the constant abuse forced Pastran to tears, even while at work. He suffered from fear and anxiety during work, and was eventually prescribed Xanax by a physician for the stress that he suffered while working for Publix.
Pastran explains in his lawsuit that he complained to HR about the harassment he received on the basis of his sexual orientation, but HR turned a blind eye to the behavior of his coworkers and took no action. However, when Pastran filed a complaint with the Equal Employment Opportunity Commission, HR took notice, becoming "discernibly angry and hostile," according to the lawsuit, and threatening Pastran not to push the EEOC complaint further. Shortly thereafter, despite working for the store for 19 years, Pastran was fired based on what he alleges was a "sham claim" about a falsified doctor's appointment. Pastran is now seeking damages in court for the harassment and for the retaliation he suffered for bringing his complaints to the authorities.
If you've been the victim of gender-based or sexual harassment on the job in Orlando, Gainesville, or Citrus county, find out if you're a good candidate to file a lawsuit for the money damages you deserve for your mistreatment by contacting the Ocala employment discrimination attorneys at James P. Tarquin, P.A. for a free consultation at 352-401-7671.