Racial Harassment Lawsuit Claiming Worker Subjected To Racist Slurs Settled By EEOC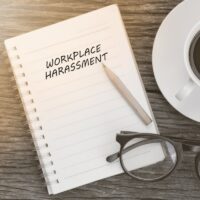 On November 24, 2020, the U.S. Equal Employment Opportunity Commission (EEOC) issued a press release announcing that it has entered into a Consent Decree settling a racial harassment lawsuit brought against Icon Burger Acquisition, LLC, d/b/a Smashburger (Smashburger). On March 30, 2020, the EEOC filed the case, U.S. Equal Employment Opportunity Commission v. Icon Burger Acquisition, LLC, d/b/a Smashburger, Case No. 20-cv-1601, in the U.S. District Court for the Western District of New York. Before initiating legal proceedings in federal court, the EEOC first tried resolve the case through its statutorily mandated conciliation process. Unable to resolve the case through its conciliation process, the EEOC elected to address the alleged unlawful discriminatory employment practices by filing the lawsuit.
In the Consent Decree, which was endorsed by U.S. District Court Judge Joanna Seybert on November 20, 2020, Smashburger agreed to pay $70,000 to resolve the racial harassment lawsuit. In this article, our Ocala, Florida lawyers for racial harassment victims explain the EEOC's allegations of unlawful discriminatory employment practices against Smashburger.
Legal Protection Against Racial Harassment
The EEOC filed the racial harassment lawsuit pursuant to Title VII of the Civil Rights Act of 1964 (Title VII) on behalf of an employee of Smashburger, Wayne Nicholson (Nicholson). Title VII, which was passed by Congress at the height of the American Civil Rights Movement, protects employees from race discrimination. Under United States Supreme Court precedent, racial harassment is a form of race discrimination prohibited by Title VII. Racial harassment which is sufficiently severe or pervasive to alter the conditions of the victim's employment and create an abusive working environment constitutes an unlawful discriminatory employment practice under Title VII. Title VII also protects employees from retaliation when they complain about perceived race discrimination in the workplace. The EEOC claims that Smashburger violated Title VII by requiring Nicholson to work in a racial hostile work environment.
Worker Claims Racial Harassment
Smashburger is an international restaurant chain. In 2014, Nicholson began working for Smashburger at its restaurant in Hicksville, New York. Nicholson worked for Smashburger without enduring any racial abuse until April 2018, when Smashburger hired a new General Manager for the Hicksville restaurant. Soon after she was hired, according to the EEOC, the new General Manager began subjecting Nicholson to racially abusive behavior. The General Manager's racial harassment of Nicholson included subjecting him to racial slurs, including using racial slurs to say negative things about Nicholson to his girlfriend, who also worked at the Hicksville restaurant. Nicholson endured the racially harassing behavior for ten months. The EEOC claims that Nicholson complained on more than one occasion to Smashburger's District Manager about the racially abusive behavior. Nicholson's complaints, the EEOC contends, were never taken seriously and the General Manger's racially abusive behavior continued unabated. The EEOC further claims that based on her racial animus, the General Manager succeeded in getting Nicholson transferred to another Smashburger location that was much further from his home.
Attorneys For Race Harassment Victims
The EEOC is the administrative agency of the United States responsible for interpreting and enforcing federal employment and labor laws making racial discrimination an unlawful discriminatory employment practice. As part of its statutory mission of eradicating race discrimination from the American workplace, the EEOC brings lawsuits on behalf of racial discrimination victims, including employees required to work in a racially hostile work environment.
In a press release issued by the EEOC on November 24, 2020 regarding the case, a regional attorney for the EEOC's New York District Office, Jeffery Burstein, stated that "calling an African-American employee by cruel racial epithets is both abhorrent and unlawful." "It is the responsibility of every employer," Mr. Burstein explained, "to take prompt, thorough action when it receives a report of racial harassment." In commenting on the case, the Director of the EEOC's New York District Office, Judy Keenan, stated that "racial slurs are unacceptable in the workplace, and it is an employer's obligation to take immediate corrective action once it becomes aware of such misconduct."
Racial Harassment Lawyers In Ocala, FL
Based in Ocala, Florida and representing employees throughout Central Florida, our Marion County, Florida attorneys for racial harassment victims have dedicated their practice to fighting for employee rights. If you have experienced racial discrimination in the workplace or have questions about your rights under the federal anti-discrimination laws as a racial discrimination victim, please contact our office for a free consultation with our Ocala, Florida lawyers for racial harassment victims. Our employee rights law firm takes racial discrimination cases on a contingency fee basis. This means that there are no attorney's fees incurred unless there is a recovery and our attorney's fees come solely from the monetary award that you recover.