Rash of Employment Discrimination Lawsuits Filed against FAMU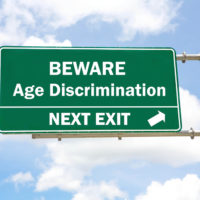 A local university has been the target of numerous lawsuits in recent months, all claiming that the school has treated its older, female, and minority employees unfairly on the job. Three of these lawsuits in particular make serious allegations of unfair wrongful termination and harassment.
In August of 2016, Glenda McDougall filed a lawsuit in federal court against Florida A&M University for her treatment while an employee there. McDougall, a native of Belize, had long worked in parking services for the university. However, after injuring her knee on the job, she needed time off to recover and was temporarily a recipient of Workers' Compensation benefits. Since she was unable to return to the same position after her convalescence, she was transferred to a role as a dispatcher. McDougall claims that she was not fairly paid for her job as a dispatcher. After spending time as a dispatcher, the university told her that she was not suited to work as a dispatcher due to her accent, despite the fact that McDougall had previously worked in communications before becoming injured. McDougall claims in her lawsuit that the university administration was aware that she could not return to her job in parking services due to the lingering effects of her injury and used her accent as a pretext for forcing her out. McDougall resigned, claiming that the work environment had become hostile as a result of the harassment she faced on the job. McDougall's case was recently sent to mediation, but a trial has been scheduled for October if the parties are unable to settle.
In July, two additional women filed suit against FAMU for discriminatory treatment by their supervisors. Sandra Floyd was a communications operator with the campus police department. Floyd, 60, is black and has a hearing impairment which she claims the university failed to reasonably accommodate. Floyd claims that she was discriminated against in that she was denied in her application to become a full police officer, and that she also faced retaliation for filing a sexual harassment charge against a coworker. Alleging that the work environment had become too hostile, Floyd resigned. Barbara Millar, another woman who worked in the campus police department, was fired 6 weeks before her retirement date. Millar claims that she was continuously discriminated against over the course of her 14-year tenure with the department. Millar filed a claim against the police chief, Terence Calloway, alleging discrimination, and also reported other misconduct committed by Calloway in the manner in which he created a hostile environment for older employees in the department. Millar's termination followed these complaints. Millar's lawsuit includes claims for age discrimination, retaliation, and a violation of laws against whistleblowing.
If you have been unfairly terminated based on illegal discrimination or retaliation in Florida, find out if you may have a basis to file a lawsuit for damages by contacting the seasoned, aggressive, and trial-ready Ocala employment lawyers at James P. Tarquin, P.A. for a consultation, at 352-401-7671.