Court Finds Discriminatory Discharge Where Racial Comment Was Made About Employee After His Discharge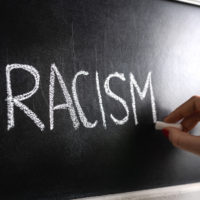 Having litigated employment law cases in Florida state and federal courts for almost twenty years, our Marion County, Florida wrongful discharge attorneys have learned that victims of race discrimination sometimes learn that employees involved in the decision to terminate their employment made racially discriminatory remarks about them after their employment had been terminated. Under such circumstances, employers generally argue that the discriminatory remarks are not evidence of a racially motivated discharge because the discriminatory remarks were not made concurrently with the employee's discharge. A recent decision by the U.S. District Court for the Western District of Virginia in Hairston v. Royal Building Products, Inc., Case No. 1:18-cv-00003 (W.D. Vir. Apr. 12, 2019) illustrates that when a decision-maker makes a racially discriminatory remark about an employee after the employee's termination, the racially discriminatory remark is evidence of a racially motivated discharge.
Employee Claims He Was Fired Because Of Race
In that case, Mark Anthony Hairston (Hairston) brought a race discrimination lawsuit against his former employer, Royal Building Products, Inc. (RBP), pursuant to Title VII of the Civil Rights Act of 1964 (Title VII). Title VII prohibits employers from discriminating against employees on the basis of race. Hairston claimed that RBP violated Title VII by terminating his employment because of his race.
Beginning in February 2015, Hairston worked for RBP as a Senior Human Resources Business Partner (Senior HRBP) at its Marion, Virginia and Bristol, Tennessee manufacturing facilities. Hairston was the only African-American management-level employee at the Marion and Bristol plants. At the time Hairston was hired, Gargaro, who is white, was the Plant Manager at the Marion plant. Shortly after beginning his employment, Hairston met with the African-American employees who worked at the Marion plant. These employees expressed to Hairston that they had experienced or witnessed racism at the plant. The employees specifically indicated that Gargaro and a white Plant Engineer, Brown, held racist views. Not long after Hairston began his employment at RBP, he received harassing phone calls at the plant in which an unidentified individual subjected him to a racial slur.
Employee Harassed Because Of Race
In December 2016, Hairston complained to the Director of Human Resources, Ryan, and then to Ryan's successor, Marsh, that he felt he was being subjected to a racially hostile work environment. A managerial employee, Adams, told Hairston that Brown had referred to Hairston using a racial slur in a text message and had otherwise disparaged Hairston on account of his race. Hairston relayed this information to Ryan and Marsh. There was no evidence that Ryan or Marsh investigated Hairston's complaints of racial harassment or Brown's alleged use of racial slur prior to Hairston's termination.
In February 2017, RBP terminated Hairston as part of an alleged reduction in force because the human resources department was overstaffed. Hairston was the only person who was terminated as part of the alleged reduction in force. Hairston, whose job duties as Senior HRBP had included participating in terminations, testified at his deposition that reductions in force were essentially pretexts used to fire undesired employees. Brown provided input to Marsh regarding Hairston's job performance which led to his termination. After Hairston was fired, Adams notified the human resources department that Brown had used a racial slur when remarking about how "they finally got rid" of Hairston.
Racial Slur Is Evidence Of Discrimination
RBP filed a motion with the trial court seeking dismissal of Hairston's race discrimination claim. The trial court denied RBP's motion for dismissal and ruled that Hairston had presented sufficient evidence of race discrimination to bring his claim before the jury. In denying RBP's motion for dismissal, the trial court focused on the racial slur Brown made about Hairston following his termination. The trial court found that Brown's racial slur "qualifies as direct evidence that racial discrimination played a role in the termination." The trial court explained that Brown was involved in the termination decision because he provided input regarding Hairston's job performance which led to his termination. Because the racial slur was made by a decision-maker, even though made after Hairston's discharge, the racial slur was "direct evidence of discrimination." Because Brown's racial slur constituted direct evidence of discrimination, the racial slur was sufficient evidence, standing alone, to prove that RBP unlawfully fired Hairston because of his race.
Free Consultation With Ocala Wrongful Discharge Lawyers
Based in Ocala, Florida and representing employees throughout Central Florida, our Marion County, Florida wrongful discharge attorneys have been in the trenches fighting for the rights of employees for nearly twenty years. If you have been the victim of race discrimination or have questions about your employee rights under employment discrimination laws, please contact our office for a free consultation with our Marion County, Florida wrongful discharge lawyers. Our employment and labor law attorneys take wrongful discharge cases on a contingency fee basis. This means that there are no attorney's fees incurred unless there is a recovery and our attorney's fees come solely from the monetary award that you recover.