Sex Discrimination Lawsuit Claims Rejected Job Applicant Told Gender Was A Factor In Hiring Decision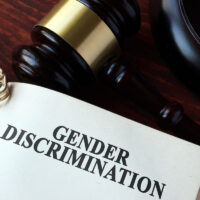 Having litigated employment discrimination lawsuits in Florida courts for more than twenty years, our Citrus County, Florida discrimination victims' lawyers know that job applicants are often not hired for discriminatory reasons. In most circumstances, however, the rejected job candidates never learn of the discriminatory motive behind the hiring decision because employers rarely tell them why they were not hired, let alone give them a reason attesting to discriminatory intent. In this article, our Lecanto, Florida discrimination victims' attorneys explain how the alleged facts in Watson v. Grayson County School Board,Case No. 7:18-cv-00545 (W.D. Vir. Aug. 10, 2020) illustrates what sometimes happens when employers disclose the real reason behind a hiring decision.
Alleged Discriminatory Failure To Hire
In that case, Kevin Watson (Watson) brought a gender discrimination lawsuit against the Grayson County School Board (the School Board) pursuant to Title VII of the Civil Rights Act of 1964 (Title VII). Under Title VII, job applicants and employees are protected from sex discrimination in employment decisions, including hiring decisions. Watson claims that the School Board did not hire him as the head varsity softball coach at Grayson High School because of his gender in violation of Title VII.
From 2008 through 2017, Watson was an assistant varsity softball coach at Grayson High School. Watson was also the head junior varsity softball coach for the final three years of that time and spent some time as the eighth grade head coach. Watson also spent sixteen years as the high school varsity football coach. Although Watson had some experience playing baseball in high school, he had no experience playing softball. Watson's full-time job is as the Grayson County Recreation Park Director.
In 2017, Watson applied for the position of head varsity softball coach at Grayson High School. The applications for the position were reviewed by the Grayson County High School Athletic Director, a man named Hill, and the Principal of Grayson High School, a man named Patton. Together, they formed the interview team and selected the candidates to interview and conducted the interviews. According to the interview team, Watson demonstrated in his interview that he did not have the qualifications for the position. Consequently, the interview team did not select Watson for the position.
School Was Looking For Female Coach
Ultimately, the interview team selected a woman named Miller for the position. After learning that Miller had been selected, Watson spoke by telephone with the Superintendent, a man named Wilmore. Watson asked Wilmore why Miller was offered the position over him. Wilmore told Watson that one reason was that they were looking for a female coach. A few days later, Watson visited Wilmore in his office and again asked why Miller had been hired over him. On this occasion, Wilmore said, "I think one thing was that a female coach they thought would be an excellent opportunity," and "I don't know, I guess and that's just my guess is trying to get a female coach." Wilmore also said, "I don't think it's anything against you, you can't help you're not a female."
Employer's Reason Reflects Gender Discrimination
The School Board filed a motion with the trial court seeking dismissal of Watson's gender discrimination case. In doing so, the School Board argued that the evidence established that Watson was not hired because he lacked the requisite qualifications for the position and not because of his gender. The trial court denied the School Board's motion for dismissal and ruled that Watson had presented sufficient evidence of gender discrimination to proceed to a jury trial. In denying the School Board's motion for dismissal, the trial court focused on Wilmore's comments to Watson explaining why Watson was not selected for the position. Wilmore's comments, the trial court determined, "provided direct evidence of discriminatory intent." In other words, the trial court reasoned, Wilmore's comments were sufficient, standing alone, for a reasonable jury to find that the School Board did not hire Watson because of his gender in violation of Title VII.
Consult With Lecanto, FL Discrimination Lawyers
Based in Ocala, Florida and representing employees throughout Central Florida, our Citrus County, Florida discrimination victims' attorneys have dedicated their practice to fighting for the rights of employment discrimination victims. If you have been discriminated against at work or have questions about your employee rights under the federal employment laws, please contact our office for a free consultation with our Lecanto, Florida discrimination victims' lawyers. Our employment and labor law attorneys take employment discrimination cases cases on a contingency fee basis. This means that there are no attorney's fees incurred unless there is a recovery and our attorney's fees come solely from the monetary award that you recover.