Sexual Harassment Case Goes To Trial Despite Employer's Investigation Finding Allegations Unsubstantiated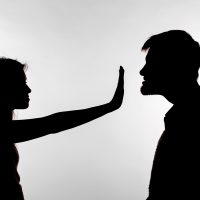 Having represented sexual harassment victims for more than twenty years, our Marion County, Florida sexual harassment lawyers know that a common employment law myth is that employers conduct reasonable and good faith investigations into employee sexual harassment complaints. In far too many cases, our Ocala, Florida sexual harassment attorneys have learned, employer sexual harassment investigations are conducted in bad faith and designed to reach a pre-determined conclusion that no sexual harassment occurred or the victim's allegations could not be substantiated. In this article, our Marion County, Florida sexual harassment lawyers explain how the decision in Corbin v. Steak n Shake, Inc., Case No. 2:17-cv-1043 (S.D. Ohio Aug. 21, 2019) illustrates that the findings from employer sexual harassment investigations should not have a chilling effect on sexual harassment victims' decision to fight for their legal rights and pursue their available legal remedies.
Sexual Harassment Lawsuit
In that case, a woman named Corbin brought a sexual harassment lawsuit against her former employer, Steak n Shake, Inc. (Steak n Shake), pursuant to Title VII of the Civil Rights Act of 1964 (Title VII). Title VII makes sexual harassment an unlawful employment practice. Corbin claims that Steak n Shake violated Title VII by creating and maintaining a sexually hostile work environment.
Corbin was 16 years old when she began working as a server at a Steak n Shake restaurant in Newark, Ohio in mid-July 2015. Corbin alleges that, from the start of her employment, she was subjected to unwanted sexual remarks from two co-workers, McCann and Travis. The sexual remarks included comments about her breasts, buttocks, and body. In late December 2015, according to Corbin, McCann began to "smack" her buttocks. This happened three to five times over the course of about a month. Though the physical conduct stopped, McCann and Travis continued to subject Corbin to sexual comments nearly "every day."
In March 2016, Corbin complained to the restaurant's general manager about the unwanted sexual behavior by McCann and Travis. According to the Corbin, the general manager did not believe her and said that he "had no proof" of the harassment. Corbin told the general manager that she wanted to "call corporate about it" since he would not resolve the problem. This prompted the general manager to provide Corbin with the telephone number for the corporate hotline. Corbin called the corporate hotline on either the same day that she talked to the general manager or the day after. She told the corporate representative that she had been subjected to sexual comments and a co-worker had "smacked" her buttocks. According to Corbin, the representative stated that he would be in contact with her later, but she did not hear back from him.
Investigation Finds Complaint Unsubstantiated
In mid-March 2016, Corbin notified Steak n Shake that she wanted to be taken off the work schedule. Her notice was accompanied by a request that she be placed on "pickup shift" status. What Corbin meant by the request was that she would be available to cover for someone else who could not work their shift. The general manager allegedly interpreted Corbin's message concerning her work schedule as a resignation. He instructed the employee in charge of scheduling, Genzen, to remove Corbin from the schedule, and he entered a termination date of March 26, 2016 into the human resources system.
On April 2, 2016, Corbin arrived at the restaurant to work. She believed that she was still on a regular shift and had a couple of days of regular shifts left before she was to go on pickup shifts. Corbin attempted to swipe her card and clock in, but her card was not recognized. She saw the general manager and reported that her card was not working. The general manager directed her to Genzen. While Corbin discussed the situation with Genzen, Genzen became angry and made Corbin feel threatened by saying "nobody messes with me, because I'll kill [them]." Corbin quit later that day.
After Corbin quit, the general manager reported Corbin's complaint of sexual harassment to human resources. Steak n Shake conducted an investigation and interviewed employees. Those who were interviewed claimed that they had neither observed Corbin being sexually harassed nor heard about Corbin's allegations. At the conclusion of its investigation, Steak n Shake found that Corbin's allegations of sexual harassment could not be substantiated.
Evidence Employer Liable For Sexual Harassment
Steak n Shake filed a motion with the trial court seeking dismissal of Corbin's sexual harassment claim. In denying Steak n Shake's motion for dismissal, the trial court focused on Steak n Shake's failure to take prompt and effective remedial action to stop the harassment after Corbin lodged her sexual harassment complaints. The trial court pointed out Corbin complained of sexual harassment in March 2016 by reporting the harassment to the general manager and corporate hotline. Despite her complaints, according to Corbin, neither the general manager nor Steak n Shake "took any action to end the harassment." Based on this evidence, the trial court reasoned, "a jury [ ] could find that [ Steak n Shake] failed to promptly investigate and remove the alleged harasser's from Corbin's work environment." "The most significant immediate measure an employer can take," the trial court emphasized, "is to launch a prompt investigation." Consequently, the trial court concluded that Corbin had presented sufficient evidence to establish that Steak n Shake created and maintained a sexually hostile work environment in violation of Title VII to proceed to a jury trial.
Free Consultation For Harassment Victims
One of the most important decisions that sexual harassment victims must make is deciding which employment attorneys to consult with regarding their legal rights. At our employment law firm, an experienced employment attorney will speak with you personally and you will receive the individualized attention your case deserves. We offer free confidential case evaluations and you will never have to pay to speak with our employment lawyers regarding your employee rights. We are available for consultation at your convenience and are able to schedule telephone consultations for evenings and weekends.
Marion County Sexual Harassment Attorneys
Based in Ocala, Florida and representing workers throughout Central Florida, our Marion County, Florida sexual harassment lawyers have litigated sexual harassment cases in Florida courts for more than twenty years. If you have been sexually harassed at work or have questions regarding an employer's investigation into your sexual harassment complaint, please contact our office for a free consultation with our Ocala, Florida sexual harassment attorneys. Our employee rights law firm takes sexual harassment cases on a contingency fee basis. This means that there are no attorney's fees incurred unless there is a recovery and our attorney's fees come solely from the monetary award that you recover.