Sexually Explicit Rumors Created Sexual Hostile Work Environment EEOC Lawsuit Charges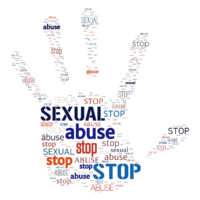 In a press release issued on September 30, 2020, the U.S. Equal Employment Opportunity Commission (EEOC) announced that it has filed a sexual harassment and retaliation lawsuit against Sealy Management Company, Inc. (Sealy). On September 29, 2020, the EEOC filed the case, U.S. Equal Employment Opportunity Commission v. Sealy Management Company, Inc., Case No. 7:20-cv-01505, in the U.S. District Court for the Northern District District of Alabama after first attempting to correct the alleged unlawful employment practices through conciliation efforts. Unable to settle the case through conciliation, the EEOC exercised its statutory right to remedy the alleged unlawful employment practices by filing the lawsuit.
The EEOC has filed the sexual harassment and retaliation lawsuit pursuant to Title VII of the Civil Rights Act of 1964 (Title VII) on behalf of a former employee of Sealy, Ashley Butts (Butts). Under Title VII, sexual harassment which is sufficiently severe or pervasive to alter the conditions of the victim's work environment and create an abusive working environment is an unlawful employment practice. Title VII also protects employees from retaliation when they complain about perceived sexual harassment in the workplace. In this article, our Citrus County, Florida sexual harassment lawyers explain the EEOC's allegations of sexual harassment and retaliation against Sealy.
Sexual Hostile Work Environment Alleged
Sealy, which is based on Tuscaloosa, Alabama, owns and manages apartments. In March 2016, Butts was hired to work as a leasing agent at Sealy's office in Tuscaloosa. In February 2017, Butts was promoted to Assistant Manager. In this position, Butts was supervised by a Community Manager named Pope and a Regional Manager named Hare, and worked with, among others, a Maintenance Technician named Davis.
In December 2017, Butts became aware that Pope and Davis were spreading sexually explicit rumors and comments about her. Specifically, Butts became aware that Pope and Davis were telling co-workers and vendors in the workplace that Butts had been promoted to Assistant Manager because she slept with Sealy's President. On numerous occasions, according to the EEOC, Butts told Pope and Davis that the rumors were false, unwelcome, and asked them to stop spreading such malicious rumors.
Pope and Davis did not stop. From December of 2018 until the fall of 2018, Butts estimates that she heard about the sexually explicit rumors 40-50 times. From April 2018 through August 2018, Butts repeatedly complained to Sealy's management about Pope and Davis spreading the rumors. Despite her complaints, the EEOC contends, Sealy took no action and the harassment continued unabated.
Retaliation For Sexual Harassment Complaint
In August 2018, Butts met with Hare. During the meeting, Butts again attempted to address her sexual harassment complaints against Pope and Davis with Hare. Hare refused to listen and repeatedly told Butts to drop it or "let it go." The next day, Hare again met with Butts and gave her a written disciplinary action and a three-day suspension for "insubordination" toward Hare the previous day. The EEOC claims that the disciplinary action and suspension were unjustified and were in fact given to Butts because she complained about the sexual harassment.
In early October 2018, Butts called the President to complain about the sexual rumors being spread about her. In late October 2018, Sealy management interviewed Butts, Pope, and Davis about Butts' sexual harassment complaints. The investigation, according to the EEOC, was "grossly inadequate," but at the conclusion of the investigation management told Pope and Davis that there was an unprofessional atmosphere that needed to stop. Neither Pope nor Davis was disciplined, and Sealy did not document its investigation or make any report to higher management regarding the investigation.
Upon the advice of her therapist, Butts took leave under the Family Medical Leave Act to run from February 1, 2019 to April 1, 2019 due to the effects of the sexual harassment she was experiencing. Because the harassment continued despite her repeated complaints, Butts filed a charge of discrimination with the EEOC on February 4, 2019 alleging sexual harassment and retaliation.
Butts attempted to return to work on April 1, 2019. Two hours latter, Sealy management arrived at her office and put Butts on unpaid administrative leave for an alleged violation of company policy. On May 30, 2019, Butts informed Sealy that, based on her medical provider's recommendation, she was resigning her employment. Thirty days after Butts' resignation, Sealy informed Butts that it was recording her employment separation as termination for violation of company rules. The EEOC claims that Sealy changed Butts' resignation to termination in retaliation for her filing an EEOC charge of discrimination against Sealy.
Sexual Harassment Victims' Rights
The EEOC is the administrative agency of the United States responsible for interpreting and enforcing federal employment laws making sexual harassment and retaliation unlawful employment practices. In order to prevent and correct unlawful employment practices, the EEOC is authorized by federal law to file lawsuits on behalf of sexual harassment and retaliation victims. In a press release issued by the EEOC on September 30, 2020 regarding the case, the Director of the EEOC's Birmingham District Office, Bradley Anderson, stated that "federal law requires employers to provide a workplace free from sexual harassment and prohibits them from punishing employees for standing up for their rights."
Inverness, FL Sex Harassment Lawyers
Based in Ocala, Florida and representing employees throughout Central Florida, our Citrus County, Florida sexual harassment attorneys have dedicated their practice to fighting for employees who have been required to work in a sexual hostile work environment. If you have been subjected to sexual harassment at work or have questions about your rights as a sexual harassment victim, please contact our office for a free consultation with our Inverness, Florida sexual harassment lawyers. Our employee rights law firm takes sexual harassment cases on a contingency fee basis. This means that there are no attorney's fees incurred unless there is a recovery and our attorney's fees come solely from the monetary award that you recover.