Sixth Circuit Finds That Employer Failed To Reasonably Accommodate Employee During Pregnancy Bed Rest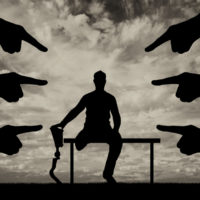 Under the Americans with Disabilities Act (ADA), employers are prohibited from discriminating against employees on the basis of disability. Discrimination under the ADA includes not making reasonable accommodations to the known physical or mental limitations of an individual with a disability. Consequently, the ADA establishes a cause of action for disabled employees when their employers fail to reasonably accommodate their disability. A reasonable accommodation for an employee's disability includes job restructuring, part-time or modified work schedules, reassignment to a vacant position, and a leave of absence from work for medical care or treatment. A recent decision by the United States Sixth Circuit Court of Appeals in Mosby-Meachem v. Memphis Light, Gas & Water Div., No. 17-5483 (6th Cir. Feb. 21, 2018) is instructive in showing the broad scope of an employer's obligation under the ADA to reasonably accommodate an employee's disability.
Employer Does Not Let Pregnant Employee Telework
In that case, Andrea Mosby-Meachem (Mosby-Meachem) brought a disability discrimination claim against her employer, Memphis Light, Gas & Water Division (Memphis Light), pursuant to the ADA. Mosby-Meachem claimed that Memphis Light failed to reasonably accommodate her disability in violation of the ADA by denying a request to work from home for ten weeks while she was on bed rest due to complications from pregnancy.
Mosby-Meachem was employed by Memphis Light as an in-house attorney. On paper, Memphis Light maintained a strict attendance policy for all lawyers in the legal department which required their presence at work from 8:30 a.m. until 5:00 p.m. Although Memphis Light did not maintain a formal written telecommuting policy, employees in practice telecommuted. Despite Memphis' Light strict written attendance policy and lack of formal written telecommuting policy, Mosby-Meachem herself was allowed to work from home for two weeks while she was recovering from neck surgery.
About one year later, Mosby-Meachem's doctors discovered a problem during her 23rd week of pregnancy. After undergoing surgery, Mosby-Meachem's doctors placed her on "modified bed rest" for approximately ten weeks during which time she was restricted from prolonged standing or sitting. After receiving these instructions from her doctors, Mosby-Meachem notified Memphis Light's vice president of her diagnosis. That same week, Mosby-Meachem made a formal accommodation request that she be allowed to work from bed either within the hospital or from home for ten weeks. The company's ADA Committee denied Mosby-Meachem's accommodation request and explained that Mosby-Meachem's physical presence in the office was an essential function of her position. Mosby-Meachem's appeals were denied. After the ten week bed rest restriction expired, Mosby-Meachem returned to work and continued to work until giving birth about two week later.
Employee Could Perform Her Job By Teleworking
Following a trial, the jury concluded that Memphis Light failed to reasonably accommodate Mosby-Meachem's disability in violation of the ADA and awarded her compensatory damages. On appeal, Memphis Light argued that it was entitled to judgment as a matter of law and the trial court should not have submitted the case to the jury for resolution because Mosby-Meachem's requested accommodation to telework was unreasonable since her job could only be preformed in person at the office. The Sixth Circuit rejected Memphis Light's argument and upheld the jury's verdict in favor of Mosby-Meachem. 
The Sixth Circuit explained that Mosby-Meachem had presented sufficient evidence to establish that she could perform all the essential functions of her job remotely for ten weeks. This evidence included testimony from other Memphis Light employees that Mosby-Meachem could effectively work from home. Because Mosby-Meachem had demonstrated that she could perform the essential functions of her job remotely for ten weeks, a jury could reasonably conclude that "working remotely for ten weeks was a reasonable accommodation" and Memphis Light violated the ADA by denying Mosby-Meachem's requested accommodation.
Free Consultation With Ocala Disability Discrimination Lawyers
Based in Ocala, Florida and representing employees throughout Central Florida, we have substantial experience representing employees who have been denied a reasonable accommodation for their disability. If you have been the victim of disability discrimination, or have questions about requesting a reasonable accommodation for your disability, please contact our office for a free consultation with our Central Florida disability discrimination attorneys. Our employee rights law firm takes disability discrimination cases on a contingency fee basis. This means that there are no attorney's fees incurred unless there is a recovery and our attorney's fees come solely from the monetary award that you recover.