Supreme Court to Decide Whether State Employers Can be Sued for Military Service Discrimination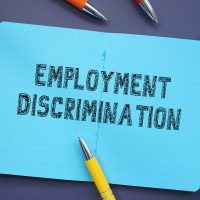 Having litigated employment discrimination cases in Florida courts for more than two decades, our Citrus County, Florida employment lawyers know that while every worker in the U.S. deserves the same protections against workplace discrimination, in practice, the rules can apply differently depending upon the nature of the employer. It's our firm view that all employers across the country should be held to the same standards when it comes to discrimination in the workplace. Whether you work for a private employer, the federal government, or a state agency, you have the right to be free from discrimination and harassment in the workplace.
The rules about suing governmental entities, however, are convoluted and often reflect different considerations from those about suing private organizations, even when fundamental rights are at stake. The U.S. Supreme Court recently announced its intention to determine whether a state agency can be sued for discrimination perpetrated against a U.S. Army reservist after he was denied a position due to a condition developed in connection with his service to our country. In the matter of Torres v. Texas Department of Public Safety, the Court will address the constitutional scope of the Uniformed Services Employment and Reemployment Rights Act of 1994, a law enacted to protect service members from discrimination.
Veteran Returns from Iraq With Illness, Denied Reasonable Accommodation by State Troopers
The plaintiff in Torres was a Texas state trooper and a member of the U.S. Army Reserve when he was called up to active service in Iraq. Like many other service members, he suffered exposure to toxic fumes from "burn pits" that operated near his military base. The plaintiff suffered significant lung damage due to the exposure. He was later diagnosed with constrictive bronchiolitis.
After being honorably discharged from service, he sought reemployment with the Texas Department of Public Safety. Because of his respiratory condition, he could not perform his prior duties as a state trooper. He requested a different position within the department that would be possible given his condition. The state agency denied him such an accommodation, leading to the plaintiff's resignation. He then filed suit in Texas state court against the Department under the Uniformed Services Employment and Reemployment Rights Act (USERRA).
The USERRA is a 1994 law that prohibits employers from discriminating on the basis of military service. The law establishes a remedy for victims of discrimination by way of a civil suit for damages against the discriminatory employer, and explicitly authorizes claims against "a State (as an employer)." Claims against government agencies can only be brought with specific statutory authorization due to the doctrine of sovereign immunity, which allows the government to be free from liability unless it chooses otherwise. The USERRA provision is an express decision by the federal government to permit liability against state governments in cases of military service discrimination.
The plaintiff's case was thrown out. A Texas appeals court found that Congress lacks the constitutional authority to authorize private lawsuits against state agencies in state court. The court found that the USERRA unlawfully infringes on states' rights and exceeds Congress's authority under its Article I War Powers. The Texas court's opinion is consistent with prior state court decisions that have held that the Constitution does not allow for lawsuits against states based on statutes enacted under Congress's Article I authority unless the state itself voluntarily waives its sovereign immunity.
The decisions are based on previous Supreme Court opinions regarding suits against states in federal court. The veteran in Torres has asked the Supreme Court to review and clarify its precedent regarding state sovereign immunity. Representatives for the Biden Administration filed a brief supporting the constitutionality of the law but imploring the Supreme Court to deny taking up the issue, as an intervening Supreme Court case undermined the Texas court's reasoning. The Court, nevertheless, chose to take the case.
The implications of the Court's ultimate decision could be wide-reaching; if states are allowed to unilaterally reject their liability, it grants them the freedom to discriminate with impunity, regardless of the acts of Congress and the wishes of the national electorate.
Citrus County, FL Employment Law Firm
Based in Ocala, Florida, and representing employees throughout Central Florida, our employment attorneys in Citrus County, Florida have dedicated their practice to representing the victims of employment discrimination. Whether you have suffered from discrimination based on disability, military service, age, religion, race, gender, or any other protected characteristics, you have the right to fight back. If you have been fired for a discriminatory reason or have questions about your rights as an employment discrimination victim under Florida state or federal employment discrimination law, please contact our office for a free consultation with our employment lawyers in Inverness, Florida. Our employee rights law firm takes employment discrimination cases on a contingency fee basis. This means that there are no attorney's fees incurred unless there is a recovery and our attorney's fees come solely from the monetary award that you recover.