Tallahassee City Employee Sues for Discrimination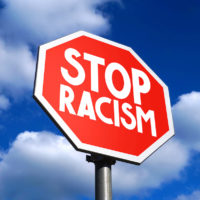 A city special project manager recently filed a lawsuit against the city of Tallahassee claiming race and age discrimination as well as retaliation. Age discrimination by employers is prohibited by the federal Age Discrimination in Employment Act (ADEA) and the Florida Civil Rights Act (FCRA). Employers discriminating based on race is prohibited pursuant to Title VII of the federal Civil Rights Act (Title VII), as well as the FCRA. The Tallahassee employee claims that she was passed over for a promotion based on her race and age. Her case is a reminder that all employees must be held accountable if they engage in discriminatory or retaliatory conduct, regardless of whether they are private businesses or governmental organizations.
City Employee Claims She Was Passed Over For A Promotion Due To Her Age And Race
Sandra Manning has been an employee of the City of Tallahassee for many years. She claims that in 2015, as the former city manager was preparing to retire, she was told by the Deputy City Manager to prepare to take over all communications initiatives. Shortly thereafter, a new city manager was appointed. The newly appointed city manager promoted a different person to be the interim Director of Communications, a position which was later made permanent. Manning was instead appointed to be "Director of Community Relations," a position below Director of Communications. The newly appointed Director of Communications was a younger white woman, who currently retains that position.
Manning claims that she was passed over for the Director of Communications position because she is an older black woman. The new Director of Communications had only seven years of experience compared to Manning's more than 20. She claims that the then-city manager (Rick Fernandez, later ousted in an ethics scandal) reorganized the city structure by systematically replacing older black women in favor of white employees. 
Manning also claims that she suffered retaliation. She claims that she was undermined from the beginning in her role as Director of Community Relations by, for example, being scolded for speaking directly with commissioners about certain hurricane relief efforts. Manning further claims that after she complained in February 2017 about the race and age discrimination to her superiors and the City's human resources department, she was demoted. The City Attorney issued a public statement denying Manning's allegations.
Free Consultation With Marion County Discrimination Lawyers
Based in Ocala, Florida and representing employees throughout Central Florida, we have almost twenty years of experience representing employees who have been the victims of discrimination and retaliation in the workplace. If you have been subjected to discrimination or retaliation at work or have questions about your rights as an employee, please contact our office for a free consultation with our Marion County, Florida employment discrimination attorneys. Our employee rights law firm takes employment discrimination and retaliation cases on a contingency fee basis. This means that there are no attorney's fees incurred unless there is a recovery, and our attorney's fees come solely from the monetary award that you recover.