When A Sexual Harassment Victim Makes A Complaint Employers Must Take Remedial Action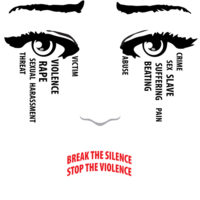 In Fuller v. City of Oakland, Cal., 47 F.3d 1522 (9th Cir. 1995), the U.S. Ninth Circuit Court of Appeals explained that "[o]nce an employer knows or should know of [sexual] harassment, a remedial obligation kicks in" and "[t]hat obligation will not be discharged until action—prompt, effective action—has been taken." The remedial action taken by the employer must be reasonably likely to prevent the harassment from recurring. If an employer fails to take remedial action after learning of an employee's sexually harassing behavior, or the remedial action is ineffective in preventing the harassment from continuing, the employer can be held liable for the harassment. In other words, as observed by the Ninth Circuit in Little v. Windermere Relocation, Inc., 265 F.3d 903 (9th Cir. 2001), "if no remedy is undertaken or [ ] the remedy attempted is ineffectual liability will attach." The decision by the U.S. District Court for the Eastern District of New York in Prophete-Camille v. Stericycle, Inc., 2017 WL 570769 (E.D. N.Y. Feb. 13, 2017) demonstrates that liability for sexual harassment attaches when an employer takes no action after receiving a sexual harassment complaint from the victim.
In that case, Rachele Prophete-Camille (Prophete-Camille) brought a sexual harassment lawsuit against Stericycle, Inc. (Stericycle) pursuant to Title VII of the Civil Rights Act of 1964 (Title VII). Prophete-Camille alleged that during her employment with Stericycle she was sexually harassed by her supervisor. The alleged sexual harassment included asking her out on dates, saying she looked like his ex-girlfriend, offering to let her leave early but receive a full day's pay if she went out with him, making comments about her buttocks, telling her she could perform oral sex on him, saying he wanted to have sex with her, and inviting her to his house in North Carolina. Prophete-Camille testified that she began complaining to management about the supervisor's harassment in 2012. Prophete-Camille further testified that the supervisor's harassment continued when she returned to work in 2013 following a medical leave of absence. After she returned to work, Prophete-Camille continued to complain to management about the harassment. In mid-2013, Stericycle fired Prophete-Camille.
Stericycle filed a motion with the trial court seeking dismissal of Prophete-Camille's sexual harassment claim. In doing so, Stericycle asked the trial court to find that Prophete-Camille's claim was insufficient as a matter of law and Prophete-Camille was prohibited from presenting her case to the jury. The trial court denied Stericycle's motion for dismissal and found that Prophete-Camille's sexual harassment case must be resolved by a jury.
In denying Stericycle's motion for dismissal, the trial court explained that in order to avoid liability for the sexual harassing behavior towards Prophete-Camille, Stericycle was required to prove that it exercised reasonable care to promptly correct any sexually harassing behavior. "[E]vidence of what an employer does when faced with an actual complaint [of sexual harassment]," the trial court observed, "is an important factor in determining" whether the employer exercised to promptly correct any sexually harassing behavior. Stericycle's response to Prophete-Camille's sexual harassment complaints, the trial court pointed out, was "total inaction." In fact, although the supervisor's sexual harassment of Prophete-Camille continued, Stericycle "did not investigate" her complaints, did not discipline the supervisor "in any way," and even denied her request for a different supervisor. Stericycle's "total inaction in response" to Prophete-Camille's sexual harassment complaints, the trial court concluded, constituted a sufficient basis to hold Stericycle liable for the sexual harassment.
Consult With Central Florida Sexual Harassment Lawyers
Based in Ocala, Florida and representing employees throughout Central Florida, we have more than fifteen years of experience representing employees who have been the victim of sexual harassment in the workplace. If you have been the victim of sexual harassment or have questions about your employer's response to a sexual harassment complaint, please contact our office for a free consultation with our Central Florida sexual harassment attorneys. Our employee rights law firm takes sexual harassment cases on a contingency fee basis. This means that there are no attorney's fees incurred unless there is a recovery and our attorney's fees come solely from the monetary award that you recover.