Discriminatory Failure To Hire Case Where Employer Refused To Hire Deaf Applicant Settled By EEOC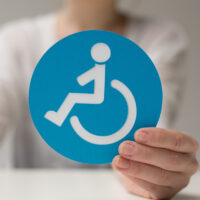 In a press release issued on January 6, 2020, the U.S. Equal Employment Opportunity Commission (EEOC) announced that it has entered into a Consent Decree to settle a disability discrimination lawsuit against Cutter Mazda of Honolulu (Cutter Mazda). On July 31, 2017, the EEOC filed the case, U.S. Equal Employment Opportunity Commission v. MJC, Inc. and GAC Auto Group, d/b/a Cutter Mazda of Honolulu, Case No. 1:17-cv-00371,  in the U.S. District Court for the District of Hawaii after attempting to remedy the alleged unlawful employment discrimination through its lawfully mandated conciliation process. Unable to secure from Cutter Mazda an acceptable conciliation agreement, the EEOC moved forward with endeavoring to remedy the alleged employment discrimination through litigation. In the Consent Decree, which was signed by U.S. District Court Judge Susan Oki Mollway on January 6, 2020, Cutter Mazda agreed to pay $42,000 to resolve the disability discrimination lawsuit.
The EEOC brought the disability discrimination lawsuit pursuant to the Americans with Disabilities Act (ADA), as amended by the ADA Amendment Act of 2008, on behalf of a Mazda Cutter job applicant, Ryan Vicari (Vicari). The ADA protects job applicants and employees from discrimination on the basis of disability. The EEOC alleges that Cutter Mazda unlawfully discriminated against Vicari by failing to hire him on the basis of his disability in violation of the ADA. In this article, our Alachua County, Florida employment discrimination attorneys explain the EEOC's allegations against Cutter Mazda.
EEOC Claims Unlawful Failure To Hire
The EEOC maintains that Vicari is disabled within the meaning of the ADA due to having an actual hearing impairment (deafness). On June 24, 2015, Vicari applied for a detailer position at Cutter Mazda. That same day, Vicari was interviewed for the position. During the interview, Cutter Mazda was informed that Vicari is hearing impaired and can read lips. In response, according to the EEOC, Cutter Mazda stated that it could not hire Vicari because he is deaf and ended the interview. Consequently, Vicari was not hired for the detailer position or any other position. In informing Vicari that he would not be hired because he is deaf, the EEOC contends, Cutter Mazda violated the ADA by refusing to hire Vicari because of his disability.
Fighting Against Workplace Discrimination
The EEOC is the administrative agency of the United States responsible for interpreting and enforcing federal employment laws prohibiting employment discrimination, harassment, and retaliation. In enforcing the federal employment laws, the EEOC is granted the authority under federal law to bring lawsuits on behalf of job applicants and employees who have been discriminated against on the basis of their disability. In a press release issued by the EEOC on January 6, 2020 regarding the case, a regional attorney for the EEOC's Los Angeles District Office, Anna Park, explained that "seventy percent of individuals with disabilities remain unemployed, so we encourage efforts by employers to open up employment opportunities." In commenting on the case, the Director of the EEOC's Honolulu Local Office, Glory Gervacio Saure, stated that "providing training and opportunities for employees to learn about different cultures and communities can dispel stereotypes and create a more inclusive work environment."
Consult With Gainesville Discrimination Lawyers
Based in Ocala, Florida and representing employees throughout Central Florida, our Alachua County, Florida employment discrimination attorneys have been fighting against workplace discrimination for more than two decades. If you have experienced discrimination in the workplace or have questions about your protection against workplace discrimination under the federal employment laws, please contact our office for a free consultation with our Gainesville, Florida employment discrimination lawyers. Our employees' rights law firm takes employment discrimination cases on a contingency fee basis. This means that there are no attorney's fees incurred unless there is a recovery and our attorney's fees come solely from the monetary award that you recover.