DOJ Settles Employment Discrimination Lawsuit with Venice, Florida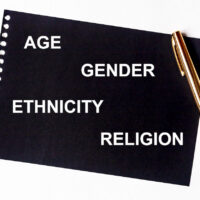 Having represented Florida race discrimination victims for more than twenty years, our Marion County, Florida, race discrimination victims' lawyers know that discrimination is committed by all types of employers, both private and public. The City of Venice, Florida, has come under fire for alleged discriminatory behavior committed against a black employee leading up to his being fired from the Public Works Department in 2016. Responding to a complaint filed with the Equal Employment Opportunity Commission (EEOC), the Department of Justice pursued an investigation against the City. Recently, the DOJ and the City reached a settlement concerning the allegations.
Public Employee Faced Years of Discriminatory Treatment Because of His Race
A 30-year employee of the Parks Division of the Public Works Department of the City of Venice, Florida, alleged that he was discriminated against because of his race. Originally hired as a truck driver in 1987, he was promoted to a municipal service worker in 1990 and a heavy equipment operator in 2000. At the time, he was the only black member of the Parks Division.
According to the DOJ's complaint, the employee's supervisor committed various acts of "anti-black racial animus" both generally and specifically targeted at the plaintiff. The supervisor liberally used the "N-word," assigned the plaintiff to tasks alone that typically required two or three people, assigned him menial tasks not performed by others at his level, and disciplined him for conduct that similarly-situated white employees were not punished for. The plaintiff was the only heavy equipment operator disciplined between 2006 and 2016, and he was disciplined nine times just between 2014 and 2016 when he was terminated. Multiple reprimands led to increasing punishments, including multiple-day suspensions without pay.
As alleged in the complaint, these reprimands were without merit and were a mere pretext for race discrimination. In one instance, for example, he was disciplined for failing to call in when he was hospitalized after a diabetic incident, which caused him to be transported to the hospital directly from work. He was ultimately terminated and replaced with a white worker.
Recently, the City reached a settlement with the DOJ that included lost wages and compensatory damages for the victim, a positive reference for him to find future employment, and mandatory actions by the City to prevent future incidents. The City committed to working out new, written anti-discrimination policies, which must be submitted to the federal government for approval, as well as to provide additional anti-discrimination training across the Public Works Department. The case is a stark reminder of how blatant discrimination is still permitted to occur, even in government offices.
Ocala, FL Lawyers Defending Victims of Race Discrimination in the Workplace
Based in Ocala, Florida, and representing employees throughout Central Florida, our Marion County, Florida, race discrimination victims' attorneys have dedicated their practice to fighting for employment discrimination victims. If you have been the victim of race discrimination or have questions about your protection against race discrimination under the federal and Florida state labor laws, please contact our office for a free consultation with our Ocala, Florida, race discrimination victims' lawyers. Our employee rights law firm takes race discrimination cases on a contingency fee basis. This means that there are no attorney's fees incurred unless there is a recovery and our attorney's fees come solely from the monetary award that you recover.