EEOC Alleges Employer Discriminated Against Employee By Failing To Accommodate Her Medical Condition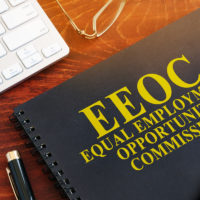 Having litigated employment discrimination lawsuits for nearly twenty years, our Citrus County, Florida employment discrimination attorneys have learned that employers frequently fail to engage in an interactive process with employees who request a reasonable accommodation for their disability. Under the Americans with Disabilities Act (ADA), an employer commits unlawful discrimination if the employer does not make reasonable accommodations to the known physical or mental limitations of an individual with a disability. Once an employee requests a reasonable accommodation, the ADA also requires employers to engage in an interactive process with the employee to determine the appropriate accommodation. In other words, employers have a duty under the ADA to help the disabled employee determine the appropriate accommodation so that the employee can continue working for the employer.
The U.S. Equal Employment Opportunity Commission (EEOC) recently announced that it has filed a disability discrimination lawsuit against Club Demonstration Services, Inc. (Club Demonstration) pursuant to the ADA. On May 8, 2019, the EEOC filed the lawsuit, EEOC v. Club Demonstration Services, Inc., Case No. 1:19-cv-7, in the U.S. District Court for Alaska after initially attempting to reach a pre-litigation settlement through its statutorily mandated conciliation process. The EEOC has brought the disability discrimination lawsuit on behalf of a former employee of Club Demonstration, Terry Baker (Baker). In this article, our Citrus County, Florida employment discrimination lawyers explain the EEOC's allegations against Club Demonstration.
EEOC'S Allegations Of Disability Discrimination
Since 2015, Baker has had a neurogenic bladder condition which causes her to make frequent trips to the bathroom. In May 2016, Baker began working for Club Demonstration as a part-time sales advisor. In this position, Baker demonstrated and explained products to members of Costco Warehouse Corporation (Costco) at Costco's store in Juneau, Alaska. From May 2016 until June 2017, Baker took restroom breaks as needed. In June 2017, however, Baker's manager informed her and other employees that they were no longer permitted to use the restroom other than during their lunch break or their scheduled fifteen-minute break.
In June 2017, Baker submitted a doctor's note to Club Demonstration requesting that Baker be allowed to use the restroom as needed due to her medical condition. That same month, Club Demonstration notified Baker that it would be unable to provide her with an accommodation because it would impose undue hardship on the company. The EEOC claims that Club Demonstration did not engage in an interactive process with Baker before denying her request for a reasonable accommodation. 
Because Club Demonstration denied her request for a reasonable accommodation, Baker was forced to wear multiple diapers at a time during her work shift and could not change her diapers until a scheduled break. Against her doctor's advice that she drink water regularly, Baker also did not drink anything during her work shift in order to avoid exacerbating her medical condition. In July 2017, Baker complained about the denial of her request for a reasonable accommodation for her medical condition and asked whether she would be allowed to take a restroom break every two hours. Without engaging in an interactive process with Baker, Club Demonstration once again denied Baker's accommodation request.
In early September 2017, Baker submitted a doctor's note to Club Demonstration stating that Baker could not continue working without more frequent restroom breaks. Because her requests for a reasonable accommodation had been denied and believing that more requests for a reasonable accommodation would be futile, Baker resigned her employment in late September 2017. The EEOC claims that by refusing to accommodate Baker's medical condition and requiring her to work in discriminatory conditions, Club Demonstration constructively discharged Baker in violation of the ADA. In other words, according to the EEOC, because Club Demonstration discriminated against Baker by refusing to accommodate her medical condition, Club Demonstration essentially terminated Baker's employment by compelling her to resign.
Employers Must Provide A Reasonable Accommodation
The EEOC is the administrative agency of the United States responsible for interpreting and enforcing federal laws prohibiting employment discrimination. The EEOC is also authorized by federal law to bring lawsuits on behalf of victims of employment discrimination, including disability discrimination. In a press release issued by the EEOC regarding the case, a Senior Trial Attorney for the EEOC, Amos Blackman, stated that Baker "went to great lengths to try to keep her job, enduring a lot of physical discomfort and humiliation while doing so. Club Demonstration Services could have easily accommodated her but instead dug in its heels." Baker's "situation demonstrates," Mr. Blackman added, "how important it is for employers to engage in the interactive process to accommodate employees with disabilities."
Free Consultation With Inverness Discrimination Lawyers
Based in Ocala, Florida and representing employees throughout Central Florida, we have represented employment discrimination victims in hundreds of cases before the EEOC. If you have been denied a reasonable accommodation for your disability or have questions about an employer's duty to engage in an interactive process after you have requested a reasonable accommodation, please contact our office for a free consultation with our Citrus County, Florida employment discrimination attorneys. Our employment and labor law attorneys take employment discrimination cases on a contingency fee basis. This means that there are no attorney's fees incurred unless there is a recovery and our attorney's fees come solely from the monetary award that you recover.