EEOC Brings Racial Harassment Case Alleging Employee Endured Racial Slurs & Threats Of Physical Harm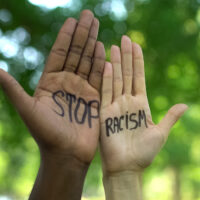 In a press release issued on October 15, 2019, the U.S. Equal Employment Opportunity Commission (EEOC) announced that it has filed a racial harassment lawsuit against American River Transportation Company (American River) pursuant to Title VII of the Civil Rights Act of 1964 (Title VII). Title VII makes it an unlawful practice for an employer to discriminate against employees on the basis of race. Racial harassment which is sufficiently severe or pervasive to alter the conditions of the victim's employment and create an abusive work environment violates Title VII.
On September 26, 2019, the EEOC filed the racial harassment case, U.S. Equal Employment Opportunity Commission v. American River Transportation Company, Case No. 2:19-cv-12833, in the U.S. District Court for the Eastern District of Louisiana after initially attempting to reach a pre-litigation settlement through its statutorily mandated conciliation process. The EEOC has brought the racial harassment lawsuit on behalf of an employee of American River, Lionel Jones (Jones). The EEOC claims that Jones, who is African-American, was subjected to hostile work environment racial harassment in violation of Title VII. In this article, our Citrus County, Florida race discrimination lawyers explain the EEOC's allegations against American River.
Employee Claims Unlawful Race Harassment
In September 2016, Jones began working for American River as a deckhand. Jones was initially assigned to work on American River's Louisiana Star vessel. From the beginning of his employment, according to the EEOC, American River employees repeatedly subjected Jones to racial slurs. One particular American River employee, a man named Hampton, was the primary offender. Jones initially complained to the Captain of the vessel about the racial slurs. The Captain minimized Jones' complaint about the use of racial slurs in the workplace and failed to take remedial action to stop the racially abusive behavior.
The crew of the Louisiana Star transferred to the Louisiana Legacy vessel a few months later. However, according to the EEOC, the racial hostile work environment continued unabated. In June 2017, while working on the Louisiana Legacy, Jones observed Hampton carrying a line of rope which had been fashioned into a noose. Hampton, without saying anything directly to Jones, placed the noose on the deck of the vessel near where Jones and another African-American employee were working. Jones immediately reported Hampton's noose to the Captain. After the Captain asked to see the noose, Jones brought the noose to the Captain as requested. The Captain never spoke about the matter to Jones again and did not subject Hampton to any disciplinary action for the noose or his use of racially offensive language.
Recognizing that his complaints of racial harassment were not being taken seriously by the Captain, Jones wrote a letter to American River's personnel manager about the racial harassment he was experiencing. Even though Jones showed the personnel manager photographic evidence of the noose, no disciplinary action was taken against Hampton. Jones then lodged a racial harassment complaint with American River's operations manager. As with Jones' prior complaints, American River took no remedial action to prevent the racial harassment from continuing. In September 2017, Jones transferred to a different vessel and away from Hampton.
Racial Harassment Is Unlawful Race Discrimination
The EEOC is the administrative agency of the United States responsible for interpreting and enforcing federal laws prohibiting employment discrimination, including racial harassment. In enforcing the federal anti-discrimination laws, the EEOC is also authorized by federal law to bring lawsuits on behalf of victims of racial harassment. In a press release issued by the EEOC on October 15, 2019 regarding the case, the Director of the EEOC's New Orleans District Office, Keith Hill, stated that "the work environment the employee describes is deeply offensive." "Employers have a responsibility to take swift and effective action to eliminate the use of racial slurs and similar misconduct from the workplace," Mr. Hill added, "whether engaged in by its own workers or others on their premises." In commenting on the case, a regional attorney for the EEOC's Houston District Office, Rudy Sustaita, explained that "employees have an absolute right under Title VII to work in an environment free from racial slurs and all types of racially offensive conduct."
Free Consultation With Inverness Discrimination Lawyers
Based in Ocala, Florida and representing employees throughout Central Florida, our Citrus County, Florida race discrimination attorneys have almost twenty years of experience representing employees who have experienced racially offensive conduct in the workplace. If you have been subjected to racial harassment in the workplace or have questions about an employer's obligation to protect you from racial harassment at work, please contact our office for a free consultation with our Citrus County, Florida race discrimination lawyers. Our employee rights law firm takes racial harassment cases on a contingency fee basis. This means that there are no attorney's fees incurred unless there is a recovery and our attorney's fees come solely from the monetary award that you recover.