EEOC Claims American Freight Furniture Engaged In Discriminatory Hiring Practices Against Women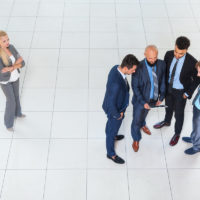 The U.S. Equal Employment Opportunity Commission (EEOC) recently announced that it has filed a sex discrimination lawsuit against American Freight Furniture and Mattress (American Freight) pursuant to Title VII of the Civil Rights Act of 1964 (Title VII). Under Title VII, employers are prohibited from discriminating against employees on the basis of sex, including failing to hire any individual on the basis sex.
On February 14, 2019, the EEOC filed the lawsuit, EEOC v. American Freight Management Company, LLC, d/b/a American Freight Furniture and Mattress, Case No. 19-cv-273, in the U.S. District Court for the Northern District of Alabama after initially attempting to reach a pre-litigation settlement through its statutorily mandated conciliation process. The EEOC claims that American Freight violated Title VII by engaging in systemic discrimination against female job applicants. In this article, our Citrus County, Florida employment discrimination lawyers explain the EEOC's allegations against American Freight.
EEOC'S Allegations Of Sex Discrimination
American Freight operates a nationwide chain of discount furniture stores specializing in furniture and mattress sales. The company has over 150 stores throughout the U.S., including Florida. The EEOC maintains that American Freight has intentionally excluded from employment qualified female applicants seeking sales and warehouse jobs at American Freight's stores nationwide in favor of hiring equally or less qualified male job applicants.
As an example of American Freight's alleged pattern or practice of discriminating against female job applicants, the EEOC points to the example of a female job applicant named Synethia Leonard (Leonard). According to the EEOC, Leonard attempted to obtain employment at American Freight's store in Trussville, Alabama after learning from store employees that open positions were available. The Store Manager told Leonard that no positions were available but to return and apply after the Thanksgiving holiday as positions would be available then. Leonard did as she was told and applied in-person for any open position. American Freight never contacted Leonard and did not retain her employment application. Soon after Leonard submitted her application, American Freight hired at least five males to work at the store, at least three of whom were equally or less qualified than Leonard.
According to the EEOC, American Freight's corporate management made final store-level hiring decisions and excluded women from employment. Former Store Managers witnessed corporate management discard the employment applications of female applicants. Corporate managers told Store Managers not to hire women because women "complain and make trouble." Former store employees also heard Store Managers state that American Freight does not hire women because women are to much of a "distraction" to male employees, cannot work in the warehouse because "women can't lift," and do not "do as great a job at selling furniture as men."
EEOC Protects Employees From Sex Discrimination
The EEOC is the administrative agency of the United States responsible for interpreting and enforcing federal laws prohibiting employment discrimination. The EEOC is also authorized by federal law to bring lawsuits on behalf of victims of employment discrimination, including sex discrimination. In a press release regarding the case, the District Director of the EEOC's Birmingham, Alabama office, Bradley Anderson, stated that "refusing to hire or even consider an applicant because of her sex deprives people of equal opportunities within the workplace, and the EEOC is committed to stopping this sort of illegal conduct." The regional attorney for the EEOC's Birmingham, Alabama office, Marsha Rucker, added that "all job applicants deserve to be evaluated based on their qualifications, without regard to sex."
Free Consultation With Inverness Discrimination Lawyers
Based in Ocala, Florida and representing employees throughout Central Florida, we have represented employment discrimination victims in hundreds of cases before the EEOC. If you have been a victim of sex discrimination or have questions about not being hired because of your gender, please contact our office for a free consultation with our Citrus County, Florida employment discrimination attorneys. Our employment and labor law attorneys take employment discrimination cases on a contingency fee basis. This means that there are no attorney's fees incurred unless there is a recovery and our attorney's fees come solely from the monetary award that you recover.