EEOC Claims Employer Tolerated Racial Harassment & Promoted Racial Harasser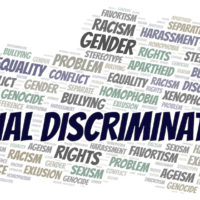 Having litigated racial hostile work environment harassment cases for almost two decades, our Citrus County, Florida race discrimination attorneys know employers often never punish employees who engage in racial harassment. Instead of punishing racial harassers, employers manufacture excuses for their egregious conduct, such as by telling victims that the harasser was only joking, was not trying to offend, or did not intend to cause harm. By focusing on the ostensible benign intent of racial harassers and minimizing the offensiveness of the racially discriminatory harassing conduct, many employers make their employees suffer an abusive working environment. The alleged facts in a racial harassment case recently settled by the U.S. Equal Employment Opportunity Commission (EEOC) are illustrative of an employer's toleration of racial harassment and failure to punish the alleged harassers for their conduct.
Racial Harassment Is Unlawful Race Discrimination
The EEOC filed the racial harassment lawsuit, U.S. Equal Employment Opportunity Commission v. Aqua Resources, Inc., Case No. 2:17-cv-4346, in the U.S. District Court for the Eastern District of Pennsylvania after initially attempting to reach a pre-litigation settlement through its statutorily mandated conciliation process. The EEOC brought the racial harassment lawsuit pursuant to Title VII of the Civil Rights Act of 1964 (Title VII) on behalf of a former employee of Aqua Resources, Inc. (Aqua Resources), Henry Blue (Blue). Title VII protects employees from discrimination on the basis of race. Racial harassment is a form of race discrimination prohibited by Title VII.
Racial Slurs Create Hostile Work Environment
Aqua Resources is a water and wastewater service company. In January 2015, Blue, who is African-American, began working for Aqua Resources as a foreman. From the inception of his employment, according to the EEOC, Blue and other African-American employees were subjected to a steady barrage of racial slurs by a Superintendent (Dotson), a foreman (Bibb), and another foreman (Vanderhoot). Blue initially complained to a management-level employee about the racial harassment. In response, the management-level employee laughed and took no action to correct the racial harassment.
In September 2015, Blue then complained to the Director of Operations, Impagliazzo, about Bibb's racial slurs. Impagliazzo said that he would take care of it, but the racial harassment continued. Because the racial harassment continued, Blue then complained to another Director of Operations, Ross, in February 2016 about Vanderhoot's racial slurs. In response, Aqua Resources removed Varnderhoot from Blue's crew and promoted him to foreman. Aqua Resources then demoted Blue and forced Blue to work under Vaderhoot. Blue complained to Ross on at least three additional occasions about the racial comments in the workplace. In May 2016, one week after Blue complained to Dotson about his use of racial slurs, Aqua Resources terminated Blue's employment.
In a press release, the EEOC announced that it had entered into a Consent Decree with Aqua Resources to resolve the racial harassment lawsuit. In the Consent Decree, which was signed by U.S. District Court Judge Juan R. Sanchez on January 23, 2018, Aqua Resources agreed to pay Blue $150,000 to resolve the racial harassment lawsuit. In the Consent Decree, the EEOC also required Aqua Resources to provide training on the federal anti-discrimination laws, including federal law prohibiting racial harassment.
EEOC Fights Racial Harassment
The EEOC is the administrative agency of the United States responsible for interpreting and enforcing federal laws prohibiting employment discrimination, harassment, and retaliation. In enforcing the federal civil rights laws, the EEOC is also authorized by federal law to bring lawsuits on behalf of victims of racial harassment. In a press release issued by the EEOC regarding the case, the Director for the EEOC's Philadelphia District Office, Jamie R. Williamson, stated that "[t]his is almost a textbook case on how not to handle a harassment complaint." "Employers must take prompt action to stop harassment," Mr. Williamson added, "not reward a wrongdoer by promoting him and punish the victim by firing him."
Free Consultation With Inverness Discrimination Lawyers
Based in Ocala, Florida and representing employees throughout Central Florida, our Citrus County, Florida race discrimination attorneys have almost two decades of experience representing employees who have endured racial harassment at work. If you have been subjected to racial harassment in the workplace or have questions about an employer's obligation to protect you from racial harassment in the workplace, please contact our office for a free consultation with our Citrus County, Florida race discrimination lawyers. Our employee rights law firm takes employment discrimination and harassment cases on a contingency fee basis. This means that there are no attorney's fees incurred unless there is a recovery and our attorney's fees come solely from the monetary award that you recover.