EEOC Claims Gender-Based Discriminatory Discharge Where Women Treated Worse Than Men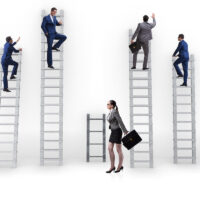 On September 16, 2020, the U.S. Equal Employment Opportunity Commission (EEOC) issued a press release announcing that it has filed a gender discrimination lawsuit against Brentwood, L.P., d/b/a Lexus of Cool Springs (Brentwood). On September 16, 2020, the EEOC filed the case, U.S. Equal Employment Opportunity Commission v. Brentwood, L.P. d/b/a , Lexus of Cool Springs, Case No. 3:20-cv-00975, in the U.S. District Court for the Middle District of Tennessee after first providing Brentwood with an opportunity to correct the alleged discriminatory employment practices through its statutorily mandated conciliation process. Unable to secure an acceptable conciliation agreement, the EEOC filed the lawsuit in order to remedy the alleged discriminatory employment practices.
The EEOC has filed the gender discrimination lawsuit pursuant to Title VII of the Civil Rights Act of 1964 (Title VII) on behalf of a former employee of Brentwood, Heather Peek (Peek). Under Title VII, employees are protected from discrimination on the basis of gender, including discharge on the basis of gender. The EEOC claims that Brentwood violated Title VII by discharging Peek because of her gender. In this article, our Citrus County, Florida discriminatory discharge lawyers explain the EEOC's allegations against Brentwood.
Discriminatory Discharge Alleged
In 2004, Peek began working as a Service Consultant at Lexus of Cool Springs. Brentwood owns and operates two Lexus' car dealerships in Nashville, Tennessee. Lexus of Cool Springs is one of those dealerships. For the majority of months during her employment, Peek was the top producer or second top producer among all Service Consultants at the dealership. Despite her exceptional performance, Peek began experiencing problems when a man named MacEachron took over as Service Director at Lexus of Cool Springs in April 2017. The problems occurred, the EEOC maintains, because MacEachron treated female employees worse than he treated male employees.
When MacEachron began as Service Director, the dealership had two female Service Consultants, one of whom was Peek. During lulls in the workday, MacEachron would speak with the males in the Service Department, but would not talk with Peek. In his first weeks on the job, MacEachron directed Service Department employees to sign a document promising not to use the restrooms that were accessible to customers, but to only use the restroom in the shop. Most of the Service Department employees were male. The stalls in the ship restroom lacked doors.
In May 2017, MacEachron fired two male Service Consultants. MacEachron permitted these new hires to take at least five days of vacation between the date of their hire and the end of June 2017, despite their lack of entitlement to that amount of vacation under the dealership's written policies. In June 2017, the only female Service Consultant other than Peek ended her employment with the dealership because she perceived MacEachron treated her unfairly.
As of July 3, 2017, Peek had 96 hours of vacation available and one paid sick day available. At 5:30 in the morning on July 3, 2017, Peek sent a text message to the Shop Foreman stating that she would not be at work that day because she was "not feeling well." The dealership was closed on July 4. When she reported to work on July 5, Peek found a box with her belongings on her desk. Documents prepared by MacEachron gave "poor attendance" as the reason for Peek's termination. However, MacEachron had not issued Peek any written warnings about her attendance prior to her firing. After the dealership fired Peek, there were no women working as a Service Consultant in August 2017. MacEachron hired a male to succeed Peek as Service Consultant.
Protection From Discriminatory Discharge
The EEOC is the administrative agency of the United States responsible for interpreting and enforcing the federal anti-discrimination laws. As part of its Congressional mandate of eradicating discrimination in the American workplace, the EEOC is given the authority under federal law to file lawsuits on behalf of employment discrimination victims. In a press release issued by the EEOC on September 16, 2020 regarding the case, the Director of the EEOC's Memphis District Office, Delnar Franklin Thomas, stated that "it is unfortunate that 56 years after the passage of the all important Civil Rights Act of 1964, employers continue to deny women equal employment opportunities in the workplace."
Inverness FL Discriminatory Discharge Lawyers
Based in Ocala, Florida and representing employees throughout Central Florida, our Citrus County, Florida discriminatory discharge attorneys have represented employment discrimination victims for more than two decades. If you have been fired for a discriminatory reason or have questions about your rights as the victim of a discriminatory discharge, please contact our office for a free consultation with our Inverness, Florida discriminatory discharge lawyers. Our employee rights law firm takes discriminatory discharge cases on a contingency fee basis. This means that there are no attorney's fees incurred unless there is a recovery and our attorney's fees come solely from the monetary award that you recover.