EEOC Discriminatory Harassment Lawsuit Alleges Company Was "Weeding Out" African Employees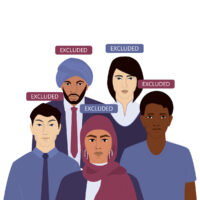 On December 17, 2020, the U.S. Equal Employment Opportunity Commission (EEOC) issued a press release announcing that it has entered into a Consent Decree to settle a national origin discrimination and retaliation lawsuit against MVM, Inc. (MVM).  On September 27, 2017, the EEOC filed the lawsuit, U.S. Equal Employment Opportunity Commission v. MVM, Inc., Case No. 8:17-cv-02864, in the U.S. District Court for the District of Maryland. Before initiating legal proceedings, the EEOC first endeavored to correct the alleged unlawful employment practices through its statutorily mandated conciliation process. Unable to secure from MVM a conciliation agreement acceptable to the EEOC, the EEOC invoked its statutory right to correct the alleged unlawful employment practices through litigation.
In the Consent Decree, which was approved by U.S. District Court Judge Theodore D. Chuang on December 17, 2020, MVM agreed to pay $1,600,000 to resolve the national origin discrimination and retaliation lawsuit. In this article, our Citrus County, Florida workplace discrimination lawyers explain the EEOC's allegations of unlawful employment practices against MVM.
Discrimination Victims' Rights
The EEOC commenced the lawsuit in federal court pursuant to Title VII of the Civil Rights Act of 1964 (Title VII) on behalf of ten former employees of MVM. All of the former employees, who are referred to as the Charging Parties in the EEOC's lawsuit, are of African national origin. Under Title VII, discrimination against employees on the basis of national origin is an unlawful employment practice. In Espinoza v. Farah Manufacturing Company, Inc., 414 U.S. 86 (1973), the U.S. Supreme Court defined the term "national origin" for purposes of Title VII as the "country where a person was born, or, more broadly, the country from which his or her ancestors came." Under the Supreme Court's definition of "national origin," employees are protected against discrimination because of where they were born or from where their ancestors came. In order to safeguard employee rights, Title VII also contains an anti-retaliation provision. Under Title VII, it is an unlawful employment practice for employers to retaliate against employees who complain about perceived national origin discrimination in the workplace.
Employees Allege Discriminatory Harassment
MVM is a security services company. MVM provided security services for the National Institute of Health (NIH) on each of its four Maryland research campuses. An MVM Project Manager was responsible for the on-site supervision of over 400 MVM security personnel spread over the four campuses. When the Project Manager was appointed to his position in October 2013, approximately half the employees were of African national origin.
Within weeks of his appointment, the Project Manager began complaining that there were "too many Africans," mocking their accents, and declaring that he would reduce the number of Africans on the NIH contract, including refusing to hire them. Managers and supervisors reporting to the Project Manager told employees who are African or perceived to be African to "go back to Africa," ridiculed their names, and referred to them by discriminatory names such as "African man" and "Africa."
Employees Fired Without Cause
Following the Project Manager's appointment, according to the EEOC, MVM subjected the Charging Parties to further discriminatory harassment because of their African national origin. The alleged unlawful discriminatory harassment which the Charging Parties endured included: assigning them undesirable posts; subjecting them to fabricated incidents of misconduct; falsely accusing them of poor performance; suspending them; and firing them without cause. The EEOC further alleges that MVM retaliated against the Charging Parties who complained about the discriminatory harassment by denying them union representation, threatening them with termination, reducing their work hours, and suspending them.
Lawyers Workplace Discrimination Victims
The EEOC, which is an administrative agency of the federal government, is responsible for interpreting and enforcing federal employment laws prohibiting discrimination, harassment, and retaliation. As part of its statutory mission to protect and vindicate employee rights, the EEOC brings lawsuits in federal court on behalf of employees subjected to unlawful discriminatory employment practices. In a press release issued by the EEOC on December 17, 2020 regarding the case, the Assistant General Counsel of the EEOC, Maria Salacuse, stated that "employees are entitled to work in an environment free of offensive or derogatory remarks about their birthplace, ethnicity, culture, language, or foreign accent." In commenting on the case, the Director of the EEOC's Philadelphia District Office, Jamie R. Williamson, explained that "employers have a responsibility to ensure that all employees are respected and treated fairly in the workplace regardless of their national origin." "They also must send a strong message to their workplace," Mr. Williamson added, "that complaints will be investigated and acted upon appropriately without retaliation."
Inverness, FL Workplace Discrimination Lawyers
Based in Ocala, Florida and representing employees throughout Central Florida, our Citrus County, Florida workplace discrimination attorneys have represented employees against discriminatory employment practices for more than two decades. If you have been subjected to discrimination in the workplace or have questions about your protection against workplace discrimination under the federal employment laws, please contact our office for a free consultation with our Inverness, Florida workplace discrimination lawyers. Our workers' rights law firm takes employment discrimination cases on a contingency fee basis. This means that there are no attorney's fees incurred unless there is a recovery and our attorney's fees come solely from the monetary award that you recover.