EEOC Files Racial Harassment Lawsuit Against Lancaster's BBQ & Wings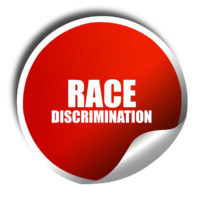 The U.S. Equal Employment Opportunity Commission (EEOC) recently announced that it has filed a racial harassment lawsuit against Lancaster's BBQ & Wings (Lancaster's) pursuant to Title VII of the Civil Rights Act of 1964 (Title VII). Under Title VII, employers are prohibited from discriminating against employees on the basis of race. Racial harassment is a form of race discrimination prohibited by Title VII. 
On November 7, 2018, the EEOC filed the lawsuit, EEOC v. Joe's Old Fashion Bar-B-Que, Inc., d/b/a Lancaster's BBQ & Wing, Case No. 5:18-cv-180, in the U.S. District Court for the Western District of North Carolina after initially attempting to reach a pre-litigation settlement through its statutorily mandated conciliation process. The EEOC has brought the lawsuit on behalf of Shana Knox (Knox), a former employee of Lancaster's. In this article, our Citrus County, Florida race discrimination lawyers explain the EEOC's allegations against Lancaster's.
EEOC'S Allegations Of Racial Hostile Work Environment
In March 2016, Knox began working in the carryout area of Lancaster's restaurant in Mooresville, North Carolina. A few months after her employment began, according to the EEOC, Knox began to be subjected to racial harassment by a co-worker. The racial harassment occurred on a daily or nearly daily basis and included racial slurs and racial jokes. The EEOC maintains that Knox complained about the unwanted racially harassing behavior on several occasions to management, including the Kitchen Manager and the General Manager. Despite Knox's complaints, the EEOC contends, Lancaster's failed to take prompt and effective remedial action to prevent the racial harassment from continuing.
The EEOC claims that the racial harassment culminated on January 20, 2017 when the co-worker threw hot barbeque sauce on Knox and directed racial slurs towards Knox. The EEOC alleges that the incident was witnessed by at least one manager who did not intervene. When the General Manager arrived at the restaurant, Knox notified him that the co-worker was still making racist remarks towards her. Knox resigned her employment that same day. The EEOC contends that Knox was constructively discharged in violation of Title VII because Lancaster failed to prevent the racial harassment from continuing despite its knowledge that Knox was being racially harassed. In other words, according to the EEOC, Knox was legally entitled to quit rather than continue to work in a racial hostile work environment.
EEOC Protects Employees From Racial Harassment
The EEOC is the administrative agency of the United States responsible for interpreting and enforcing federal laws prohibiting employment discrimination, including racial harassment. The EEOC is also authorized by federal law to bring lawsuits on behalf of victims of employment discrimination, including racial harassment. In a press release regarding the case, the regional attorney for the EEOC's Charlotte District Office, Lynette A. Barnes, stated that "[e]mployers must take appropriate action to stop employees' use of racial slurs in the workplace." "The EEOC takes a company's disregard for the federally protected rights of its employees very seriously, Ms. Barnes added, "and will prosecute cases where this kind of abuse occurs."
Free Consultation With Inverness Harassment Lawyers
Based in Ocala, Florida and representing employees throughout Central Florida, we have represented employment discrimination victims in hundreds of cases before the EEOC. If you have been a victim of racial harassment or have questions about filing a complaint of discrimination with the EEOC, please contact our office for a free consultation with our Citrus County, Florida harassment attorneys. Our employment and labor law attorneys take hostile work environment harassment cases on a contingency fee basis. This means that there are no attorney's fees incurred unless there is a recovery and our attorney's fees come solely from the monetary award that you recover.