EEOC Files Sexual Harassment Lawsuit Against Daisy Dukes & Boots Saloon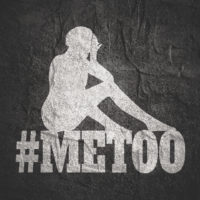 The U.S. Equal Employment Opportunity Commission (EEOC) recently announced that it has filed a sexual harassment lawsuit against Daisy Dukes & Boots Saloon (Daisy Dukes) pursuant to Title VII of the Civil Rights Act of 1964 (Title VII). Sexual harassment is a form of sex discrimination that is prohibited by Title VII. Sexual harassment which is sufficiently severe or pervasive to alter the conditions of the victim's employment and create a hostile work environment violates Title VII.
On September 28, 2018, the EEOC filed the lawsuit, U.S. Equal Employment Opportunity Commission v. NAKI, d/b/a Daisy Dukes & Boots Saloon, Case No. 3:18-cv-667, in the U.S. District Court for the Eastern District of Virginia after initially attempting to reach a pre-litigation settlement through its statutorily mandated conciliation process. The EEOC has filed the sexual harassment lawsuit on behalf of a former employee of Daisy Dukes, Michelle Henard (Henard), and other employees who allegedly were subjected to hostile work environment sexual harassment. In this article, our Marion County, Florida sexual harassment lawyers explain the EEOC's allegations against Daisy Dukes.
EEOC Allegations Of Sexual Harassment
In November 2016, Henard began working as a bartender/server at Daisy Dukes' restaurant in Chesterfield, Virginia. Beginning in December 2016, according to the EEOC, a male Assistant Manager began subjecting Henard to unwanted verbal and physical conduct of a sexual nature. The Assistant Manager's sexually harassing behavior towards Henard included sexual propositions, slapping her buttocks, rubbing his pelvis against her buttocks, and remarks about her buttocks. The alleged sexual conduct occurred one or more times each day that Howard worked with the Assistant Manager.
On June 5, 2017, Henard complained to the owner of Daisy Dukes about the Assistant Manager's unwanted sexual conduct, including telling the owner that the Assistant Manager was making sexual advances towards her. After Henard complained to the owner, the General Manager did not schedule Henard to work the same shift as the Assistant Manager. On June 6, 2017, the Assistant Manager cornered Henard in the bar area of the restaurant and confronted her about the sexual harassment complaint she made to the owner. Feeling threatened by the Assistant Manager's behavior, Henard locked herself inside the restaurant's restroom and called the General Manager for assistance. Ultimately, the General Manager walked Henard to her car at the end of her shift so that she could avoid the Assistant Manager.
EEOC's Allegations of Retaliation
The EEOC further alleges that Daisy Dukes retaliated against Henard for complaining about sexual harassment by reducing her hours. On June 16 and 17, 2017, Henard and the Assistant Manager worked the same shifts. During each shift, the Assistant Manager reassigned Henard from working as a bartender to working as a server in the back area of the restaurant. Henard earned fewer tips working in the back area of the restaurant than she earned as a bartender. On June 18, 2017, Henard complained to the owner about having to work with the Assistant Manager. In response to her complaint, the owner told Henard that if she did not want to work with the Assistant Manager, she would be removed from four of the six shifts that she had previously been assigned to work. As a result of being removed from her previously scheduled shifts and having her hours reduced, Henard resigned her employment on June 19, 2017. By compelling her to quit because of the retaliatory reduction in hours, the EEOC claims that Daisy Dukes constructively discharged Henard in violation of Title VII.
Employees Are Protected From Sexual Abuse
The EEOC is the administrative agency of the United States responsible for interpreting and enforcing federal laws prohibiting employment discrimination, including hostile work environment sexual harassment. In enforcing the federal anti-discrimination laws, the EEOC is also authorized by federal law to bring lawsuits on behalf of victims of sexual harassment. In a press release issued by the EEOC regarding the case, the acting Regional Attorney for the EEOC's Charlotte District Office, Kara G. Harden, explained that the "EEOC is committed to enforcing the law when employers tolerate this type of sexual harassment in the workplace." Ms. Harden further stated that "[e]mployees should not be forced to tolerate sexual harassment in order to keep their jobs."
Free Consultation With Ocala Sexual Harassment Lawyers
Based in Ocala, Florida and representing employees throughout Central Florida, we have almost two decades of experience representing sexual harassment victims in cases before the EEOC. If you have been subjected to a sexually hostile work environment or have questions about an employer's obligation to protect you from sexual harassment at work, please contact our office for a free consultation with our Marion County, Florida sexual harassment attorneys. Our employment and labor law attorneys take sexual harassment cases on a contingency fee basis. This means that there are no attorney's fees incurred unless there is a recovery and our attorney's fees come solely from the monetary award that you recover.