EEOC Files Unlawful Discharge Case Alleging Employee Was Fired Because Of Her Hearing & Speech Impairments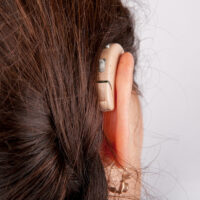 In a press release issued on October 18, 2019, the U.S. Equal Employment Opportunity Commission (EEOC) announced that it has filed a disability discrimination lawsuit against ASICS America Corporation (ASICS) pursuant to the Americans with Disabilities Act (ADA). The ADA prohibits employers from discriminating against employees on the basis of disability. Under the ADA, the term "disability" means a physical or mental impairment that substantially limits one or more major life activities of an individual. Major life activities include seeing, hearing, speaking, breathing, learning, communicating, interacting with others, and working.
On October 18, 2019, the EEOC filed the case, U.S. Equal Employment Opportunity Commission v. ASICS America Corporation, Case No. 3:19-cv-00227, in the U.S. District Court for the Northern District of Mississippi after initially attempting to reach a pre-litigation settlement through its statutorily mandated conciliation process. The EEOC has brought the disability discrimination lawsuit on behalf of a former employee of ASICS, Shelby Orsburn (Orsburn). The EEOC claims that ASICS violated the ADA by firing Orsburn because of her disabilities. In this article, our Citrus County, Florida employment discrimination lawyers explain the EEOC's allegations against ASICS.
EEOC Alleges Discriminatory Discharge
As a child, around the age of one, Orsburn developed an illness and lost her hearing. Orsburn also developed a speech impairment when she lost her hearing. Orsburn's hearing and speech impairments substantially limit her in the major life activities of hearing and speaking. Because her hearing and speech impairments substantially limit her in major life activities, Orsburn is a qualified individual with disabilities within the meaning of the ADA.
Paramount Staffing, a staffing agency, contracted with ASICS to place temporary workers into unskilled labor positions at ASICS's distribution center in Byhalia, Mississippi. On March 8, 2015, Paramount Staffing placed Orsburn as a temporary employee at ASICS's distribution center. ASICS's training team conducted the training and orientation for Orsburn and other employees placed by Paramount Staffing. Once Paramount Staffing placed Orsburn at ASICS as a temporary employee under the supervision of ASICS's employees, ASICS became Orsburn's joint employer for purposes of the ADA. As such, ASICS was prohibited from discriminating against Orsburn because of her disabilities.
Employer Rips Up Employees Plea For Her Job
After Orsburn completed orientation, she walked to an area in the distribution center where she would begin working, waiting in line to receive training from an ASICS supervisor on how to operate machinery. Unknown to Orsburn, an ASICS supervisor contacted ASICS's human resources department and made a complaint regarding Orsburn. The supervisor informed human resources personnel that Orsburn was "deaf" and "could not speak." Following the report from the supervisor, a representative from ASICS's human resources department, a woman named Lay, escorted Orsburn to an office.
Once inside the office, Orsburn attempted to ask in writing if something was wrong. Orsburn also tried to write on paper why she should remain as an employee in the distribution center. Orsburn further tried to provide a written explanation regarding her ability to perform the duties of the position because she had worked in similar positions in the past. Lay removed the papers from Orsburn's hands and ripped them up. During the meeting, human resources personnel told Orsburn that the company could not employ persons with hearing impairments. Human resources personnel then terminated Orsburn's employment by telling her to retrieve her belongings from her locker and go home.
The EEOC further claims that ASICS violated the ADA by failing to engage in an interactive process with Orsburn to determine whether it could provide her with a reasonable accommodation that would enable Orsburn to perform the essential functions of her position and continue working for ASICS. Instead of engaging in an interactive process to determine whether a reasonable accommodation would enable Orsburn to continue working, ASICS "insisted that Orsburn leave the facility." When Orsburn "continued to protest," according to the EEOC, ASICS directed security to remove her from the premises.
EEOC Protects Employees From Discrimination
The EEOC is the administrative agency of the United States responsible for interpreting and enforcing federal laws prohibiting employment discrimination. In enforcing the federal anti-discrimination laws, the EEOC is also authorized by federal law to bring lawsuits on behalf of victims of disability discrimination. In a press release issued by the EEOC on October 18, 2019 regarding the case, the Director for the EEOC's Memphis District Office, Delner Franklin-Thomas, stated that "[f]ailing to engage in the interactive process with a disabled employee is illegal." The "EEOC will continue to hold employers accountable," Mr. Franklin-Thomas added, "for failing to protect employees from unlawful discrimination."
Consultation With Inverness Discrimination Lawyers
Based in Ocala, Florida and representing employees throughout Central Florida, our Citrus County, Florida employment discrimination attorneys have almost twenty years of experience representing employees who have been discriminated against on the basis of disability. If you have experienced disability discrimination at work or have questions about your protection from disability discrimination, please contact our office for a free consultation with our Citrus County, Florida employment discrimination lawyers. Our employment and labor law attorneys take employment discrimination cases on a contingency fee basis. This means that there are no attorney's fees incurred unless there is a recovery and our attorney's fees come solely from the monetary award that you recover.