EEOC Lawsuit Alleges Sexual Harassment Victim Was Fired For Rejecting Supervisor's Demand For Sexual Favors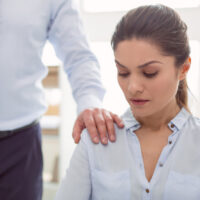 In a press release issued on September 30, 2020, the U.S. Equal Employment Opportunity Commission (EEOC) announced that it has filed a sexual harassment and retaliation lawsuit against Liberty Events, LLC, d/b/a Liberty Warehouse (Liberty Warehouse). On September 28, 2020, the EEOC filed the case, U.S. Equal Employment Opportunity Commission v. Liberty Events, LLC, d/b/a Liberty Warehouse, Case No. 20-cv-4631, in the U.S. District Court for the Eastern District of New York. Before commencing legal proceedings, the EEOC initially attempted to resolve through its statutorily mandated conciliation process. Conciliation efforts having filed to resolve the case, the EEOC exercised its statutory right to address the alleged unlawful employment practices by filing the lawsuit. In this article, our Marion County, Florida attorneys for sexual harassment explain the EEOC's allegations against Liberty Warehouse.
Legal Protection For Sexual Harassment Victims
The EEOC has filed the sexual harassment and retaliation lawsuit pursuant to Title VII of the Civil Rights Act of 1964 (Title VII) on behalf of a former employee of Liberty Warehouse, Estefany Lucero (Lucero). Title VII forbids employers from discriminating against employees on the basis of sex. Sexual harassment is a form of sex discrimination prohibited by Title VII. Sexual harassment which is sufficiently severe or pervasive to alter the conditions of the victim's employment and create an abusive work environment constitutes an unlawful employment practice under Title VII. Title VII also forbids employers from retaliating against employees who complain about perceived sexual harassment in the workplace. The scope of Title VII's anti-retaliation provision also protects sexual harassment victims from retaliation when they reject a supervisor's sexual advances or demands for sexual favors.
The EEOC claims that Liberty Warehouse discriminated against Lucero in violation of Title VII by subjecting her to hostile work environment sexual harassment. The EEOC further contends that Liberty Warehouse unlawfully retaliated against Lucero in violation of Title VII by firing her because of her rejection of her supervisor's sexual advances.
Sexual Hostile Work Environment Alleged
Liberty Warehouse is a wedding venue located in Brooklyn, New York. In August 2015, Liberty Warehouse hired Lucero as a cook. In this position, Lucero was responsible for preparing food for weddings and other events held at Liberty Warehouse. As a cook, Lucero was supervised by Liberty Warehouse's Head Chef. The Head Chef makes hiring and firing decisions for employees working in the kitchen at Liberty Warehouse.
From 2015 through December 2018, according to the EEOC, Lucero was subjected to a campaign of unwanted sexually harassing behavior by the Head Chef. The EEOC alleges that the Head Chef's unwelcome sexual conduct towards Lucero included messaging her shoulders, grabbing her thigh, sexual remarks, and calling her into work for the apparent purpose of spending time alone with her. The EEOC further alleges that the Head Chef subjected Lucero to quid pro quo sexual harassment in the form of demanding sexual favors. The EEOC contends that Head Chef would say that Lucero had to be "nice" to him or "behave the same way towards me as I'm behaving towards you" because he had given her extra hours, or, on one occasion a raise. Lucero understood that these were requests for sexual favors because of the Head Chef's facial expression and tone of voice, and because when she responded that she would not sleep with him, he did not deny that was his intent.
Unlawful Retaliatory Discharge Alleged
The EEOC further alleges that the Head Chef retaliated against Lucero for rejecting his demands for sexual favors. Because of Lucero's refusal to submit to his sexual demands, according to the EEOC, the Head Chef withheld money she had earned or won, cut her hours, and refused to give her a year-end bonus check. The EEOC contends that the Head Chef's retaliation against Lucero for refusing to submit to his sexual demands culminated in her termination on December 23, 2018, when he stopped scheduling her to work at all. The Head Chef, the EEOC alleges, told Lucero that he could reinstate her immediately if she returned the favor and was "nice" to him, or, he said, it could be weeks or months before she worked again.
Attorneys For Sexual Harassment Victims
The EEOC is the administrative agency of the United States responsible for interpreting and enforcing federal laws forbidding discrimination, harassment, and retaliation in the workplace. As part of its administrative enforcement of the federal employment discrimination laws, the EEOC has the statutory authority to file lawsuits on behalf of employees who have been subjected to unlawful employment practices, including employees who have been required to work in a sexually hostile work environment. In a press release issued by the EEOC on September 30, 2020 regarding the case, a regional attorney for the EEOC's New York District Office, Jeffrey Burstein, explained that "for years, while wedding guests were upstairs celebrating, Liberty Warehouse's chef was downstairs sexually harassing the female staff." In further commenting on the case, Mr. Burstein stated that "sexual harassment in the food service industry is a known problem that the EEOC is tackling."
Sexual Harassment Lawyers In Ocala, FL
Based in Ocala, Florida and representing employees throughout Central Florida, our Marion County, Florida sexual harassment attorneys have litigated sexual harassment cases in Florida courts for more than twenty years. If you have experienced unwanted sexually harassing behavior in the workplace or have questions about an employer's obligation to protect you from sexual harassment at work, please contact our office for a free consultation with our Ocala, Florida sexual harassment lawyers. Our employment and labor law attorneys take sexual harassment cases on a contingency fee basis. This means that there are no attorney's fees incurred unless there is a recovery and our attorney's fees come solely from the monetary award that you recover.