EEOC Resolves Racial Harassment & Retaliation Lawsuit Filed On Behalf Of Discharged Employee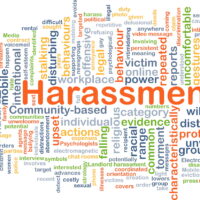 In a press release issued on October 28, 2019, the U.S. Equal Employment Opportunity Commission (EEOC) announced that it has entered into a Consent Decree to settle a racial harassment and retaliation lawsuit against Eagle United Truck Wash, LLC (Eagle Truck Wash). On September 21, 2019, the EEOC filed the racial harassment and retaliation case, United States Equal Employment Opportunity Commission v. Eagle United Truck Wash, LLC, Case No. 4:18-cv-01856, in the U.S. District Court for the Middle District of Pennsylvania after initially attempting to reach a pre-litigation settlement through its statutorily mandated conciliation process. 
The EEOC brought the racial harassment and retaliation lawsuit on behalf of a former employee of Eagle Truck Wash, Peter Holmes (Holmes), pursuant to Title VII of the Civil Rights Act of 1964 (Title VII). Under Title VII, it is unlawful for employers to discriminate against employees on the basis of their race. Racial harassment is a form of race discrimination prohibited by Title VII. Title VII protects employees from retaliation when they complain about perceived racial discrimination or harassment in the workplace. In this article, our Citrus County, Florida racial harassment lawyers explain the EEOC's allegations against Eagle Truck Wash and the Consent Decree.
Employee Claims Racial Hostile Environment
Eagle Truck Wash operates commercial truck washing facilities at truck-stop locations around the United States. In January 2014, Holmes was hired as a truck washer at Eagle Truck Wash's facility in Milton, Pennsylvania. Holmes was the only African-American employee at the Milton facility. The EEOC alleges that Holmes was subjected to a sustained campaign of racially harassing behavior by supervisors and co-workers throughout his employment. The racially abusive behavior, according to the EEOC, included directing racial slurs at Holmes, using racial slurs in causal conversations, and directing racial slurs at customers. The racial hostile work environment also included racist graffiti in the workplace.
The EEOC alleges that Holmes complained several times to his supervisor about the employees' use of racially offensive language in the workplace. Despite Holmes' complaints, Eagle Truck Wash failed to take prompt and effective remedial action to prevent the racial harassment from continuing. After Holmes complained to his supervisor about an incident where another supervisor introduced a new employee to Holmes by using a racial slur, Holmes' supervisor fired him that same day.
Consent Decree Settling Racial Harassment Case
In the Consent Decree settling the lawsuit, which was signed by U.S. District Judge Matthew W. Brann on September 17, 2019, Eagle Truck Wash agreed to pay Holms $40,000 to resolve the racial hostile work environment and retaliation case. In the Consent Decree, Eagle Truck Wash agreed to provide training to employees on Title VII's prohibitions against racial discrimination and harassment. Eagle Truck Wash further agree to implement a new anti-discrimination policy prohibiting discrimination in the workplace, with a special emphasis on the prohibitions of race-based harassment.
EEOC Enforces Federal Law Preventing Harassment
The EEOC is the administrative agency of the United States responsible for interpreting and enforcing federal laws prohibiting employment discrimination, harassment, and retaliation. In enforcing the federal anti-discrimination laws, the EEOC is also authorized by federal law to bring lawsuits on behalf of victims of racial harassment and retaliation. In a press release issued by the EEOC on October 28, 2019 regarding the case, the Director of the EEOC's Philadelphia District Office, Jamie R. Williamson, stated that "federal law gives workers in all industries the right to earn a living without being subjected to vile racial slurs and harassment." Workers "also have the right to complain about unlawful harassment," Mr. Williamson added, "without being fired in reprisal."
Free Consultation With Inverness Harassment Lawyers
Based in Ocala, Florida and representing employees throughout Central Florida, our Citrus County, Florida racial harassment attorneys have almost twenty years of experience representing victims of racial harassment in cases before the EEOC. If you have been subjected to racial harassment in the workplace or have questions about an employer's obligation to protect you from racial harassment at work, please contact our office for a free consultation with our Citrus County, Florida racial harassment lawyers. Our employee rights law firm takes racial harassment cases on a contingency fee basis. This means that there are no attorney's fees incurred unless there is a recovery and our attorney's fees come solely from the monetary award that you recover.