EEOC Settles Disability Discrimination Lawsuit Claiming Employee Was Unlawfully Fired After Having A Heart Attack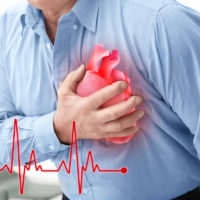 Having represented the victims of employment discrimination for almost twenty years, our Alachua County, Florida employment discrimination lawyers have learned that employers often fire employees after learning they have a serious health condition. The Americans with Disabilities Act (ADA) makes it unlawful for employers to discriminate against employees who have a disability and employees who they regard as having a disability. This means that employees are protected from discrimination under the ADA when an employer perceives them as having a disability even if they do not have an actual disability.
When an employee notifies an employer that he or she has a serious health condition, the employee qualifies for protection under the ADA if the serious health condition constitutes an actual disability or the employer perceives the employee as being disabled because of the serious health condition. If the employer takes adverse employment action against the employee after disclosure of the serious health, and the serious health condition constitutes an actual disability or the employer perceives the employee has having a disability because of the serious health condition, the employer has violated the ADA.
In a press release issued on May 22, 2019, the U.S. Equal Employment Opportunity Commission (EEOC) announced that it has entered into a Consent Decree to settle a disability discrimination lawsuit filed by the EEOC against Kaydon Corporation (Kaydon). In 2018, the EEOC filed the lawsuit, U.S. Equal Employment Opportunity Commission v. Kaydon Corporation, Case No. 3:18-cv-2641, in the U.S. District Court for the District of South Carolina after initially attempting to reach a pre-litigation settlement through its statutorily mandated conciliation process. The EEOC brought the disability discrimination lawsuit on behalf of a former employee of Kaydon, Larry Newsome (Newsome). In this article, our Alachua County, Florida employment discrimination lawyers explain the EEOC's allegations against Kaydon and the Consent Decree.
EEOC'S Allegations Of Disability Discrimination
Kaydon is a company based in Muskegon, Michigan that manufactures ball bearings for use in medical systems, industrial machinery, and semiconductors. In April 2017, Newsome began working for Kaydon at its facility in Sumter, South Carolina as a CNC Machine Operator. On May 3, 2017, Newsome suffered a heart attack. Newsome was hospitalized as a result of the heart attack and underwent surgery for the placement of two stents in his left anterior descending artery. On May 6, 2017, Newsome was discharged from the hospital.
On May 8, 2017, Newsome notified a Human Resources (HR) employee that he had been released from the hospital and had an upcoming doctor's appointment. On May 10, 2017, Newsome's doctor placed him on five weeks of leave and placed restrictions on Newsome's physical activity, including lifting restrictions. Newsome's doctor told him that he would be able to return to work without restrictions on June 21, 2017. Newsome's doctor gave him a note stating that Newsome required leave until June 21, 2017, at which time he could return to work without restrictions.
On May 11, 2017, Newsome submitted the note from his doctor to a HR Manager. The HR Manager told Newsome that because he was ineligible for leave or short-term disability, he was terminated. The HR Manager further told Newsome that he could reapply once he was released to fully duty by his doctor. Later that day, Newsome reviewed the benefits information Kaydon had provided him. The benefits information reflected that Newsome had become eligible to participate in Kaydon's short-term disability program effective May 1, 2017. The following day, Newsome called the HR Manager and told her that he was eligible for short-term disability. The HR Manager told Newsome that he was incorrect and hung up the telephone.
The EEOC claims that Newsome's heart condition constitutes a disability within the meaning of the ADA and that Kaydon discharged Newsome on the basis of his disability in violation of the ADA. The EEOC further claims that Kaydon refused to reasonably accommodate Newsome's disability by allowing him to take a leave of absence from work in order to recover from his heart attack. Under Kaydon's benefits plan, the EEOC pointed out, Newsome was entitled to short-term disability. Thus, the EEOC maintains that Kaydon could have accommodated Newsome's disability without undue hardship. Instead of considering any accommodation for Newsome, let alone providing him with a reasonable accommodation for his disability, Kaydon fired Newsome.
Consent Decree Settling Discrimination Lawsuit
In the Consent Decree settling the lawsuit, which was submitted to U.S. District Judge J. Michelle Childs on May 22, 2019, Kaydon agreed to pay $38,000 to Newsome in order to resolve the disability discrimination case. In the Consent Decree, Kaydon also agreed to develop and implement a written policy prohibiting disability discrimination, with a statement in the policy that employees may be entitled to a reasonable accommodation under the ADA and a procedure for employees to request a reasonable accommodation. Kaydon further agreed to provide training on the ADA to all employees. The EEOC also required Kaydon to provide the EEOC, for a two-year period, with information regarding employees at its Sumter, South Carolina facility who have made a request for a reasonable accommodation, including information as to whether such employee's employment status changed after making a request for a reasonable accommodation.
EEOC Fights For Employee Rights
The EEOC is the administrative agency of the United States responsible for interpreting and enforcing federal laws prohibiting employment discrimination. In enforcing the federal anti-discrimination laws, the EEOC is also authorized by federal law to bring lawsuits on behalf of victims of employment discrimination, including disability discrimination. In a press release issued by the EEOC regarding the case, a Regional Attorney for the EEOC's Charlotte District Office, Lynette A. Barnes, stated that "[a]n employee who has suffered a heart attack has enough to deal with without having to face unlawful discrimination and unemployment." Ms. Barnes added, the "EEOC is here to fight for the rights of people like Larry Newsome."
Free Consultation With Gainesville Labor Lawyers
Based in Ocala, Florida and representing employees throughout Central Florida, we have represented employment discrimination victims in hundreds of cases before the EEOC. If you have experienced discrimination on the basis of disability or have questions about your protection against disability discrimination, please contact our office for a free consultation with our Alachua County, Florida employment discrimination attorneys. Our employment and labor law attorneys take employment discrimination cases on a contingency fee basis. This means that there are no attorney's fees incurred unless there is a recovery and our attorney's fees come solely from the monetary award that you recover.