EEOC Settles Retaliation Lawsuit Claiming Employee Was Fired For Complaining About Sexual Harassment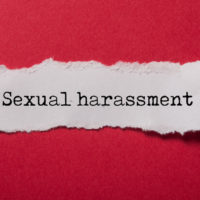 In a press release issued on May 24, 2019, the U.S. Equal Employment Opportunity Commission (EEOC) announced that it has entered into a Consent Decree to settle a sexual harassment and retaliation lawsuit filed by the EEOC against Lakeshore Sport and Fitness (Lakeshore). On September 20, 2017, the EEOC filed the lawsuit, U.S. Equal Employment Opportunity Commission v. LHC Operating LLC, d/b/a Lakeshore Sport and Fitness, Case No. 1:17-cv-6803, in the U.S. District Court for the Eastern District of Illinois after initially attempting to reach a pre-litigation settlement through its statutorily mandated conciliation process. 
The EEOC brought the sexual harassment and retaliation case pursuant to Title VII of the Civil Rights Act of 1964 (Title VII) on behalf of a former employee of Lakeshore, Shelita Bridges (Bridges). The EEOC claims that Bridges was subjected to a sexual hostile work environment in violation of Title VII. Sexual harassment is a form of sex discrimination prohibited by Title VII. The EEOC further claims that Bridges was fired in retaliation for complaining about the sexual harassment she endured. Title VII protects employees from retaliation when they complain about perceived sexual harassment in the workplace. In this article, our Citrus County, Florida retaliation lawyers explain the EEOC's allegations against Lakeshore and the Consent Decree. 
EEOC's Allegations of Sexual Harassment
Lakeshore is a fitness club in Chicago. The EEOC asserts that Bridges and a class of female employees were subjected to unwanted sexually harassing behavior during their employment with Lakeshore, including sexual comments, propositions, and touching. The EEOC claims that Lakeshore knew about the sexual harassment but failed to take prompt and effective corrective action to stop it. Although it knew of the sexual harassment, according to the EEOC, Lakeshore did not take disciplinary action against the harasser and the harassment continued even after Lakeshore received complaints. The EEOC further alleges that Lakeshore failed to train its employees about its policy against sexual harassment or how to complain of sexual harassment.
EEOC'S Allegations Of Unlawful Retaliation
The EEOC alleges that Bridges complained to Lakeshore management and to human resources about the unwanted sexually harassing behavior she experienced in the workplace. In retaliation for her complaints, the EEOC maintains, Lakeshore terminated Bridges' employment. The EEOC contends that Lakeshore did not fire employees who had not complained about sexual harassment with a similar or worse performance record. The EEOC further alleges that Bridges did not receive any notice that she was being considered for termination other than a threat form the employee who was sexually harassing her.
Consent Decree Settles Retaliation Lawsuit
In the Consent Decree settling the lawsuit, which was signed by U.S. Magistrate Judge Jeffrey T. Gilbert on May 9, 2019, Lakeshore agreed to pay $45,000 to resolve the case. Lakeshore also agreed to amend its policy against employment discrimination and harassment. The EEOC mandated that Lakeshore's amended policy must specifically prohibit all discrimination and harassment made unlawful by Title VII, inform employees that they are entitled to make complaints of unlawful discrimination or harassment to Lakeshore and to the EEOC, inform employees that Lakeshore will thoroughly investigate all such complaints in good faith, and affirmatively state that employees will not be subjected to retaliation if they make a complaint in good faith or participate in an investigation.
In the Consent Decree, the EEOC also required Lakeshore to provide training once a year for a three-year period to all managerial staff and human resources on laws pertaining to employment discrimination, harassment, and retaliation. The EEOC further required Lakeshore, for a three-year period, to maintain records of each complaint of sex discrimination, harassment, or retaliation, including the name of the person complaining, the date of the complaint, a written description of what was alleged in the complaint, the names of any witnesses, and a written description of what action, if any, Lakeshore took in response to the complaint. The EEOC mandated that Lakeshore make all such records available to the EEOC within fourteen days after a request by the EEOC. 
Employees Protects Employees From Retaliation
The EEOC is the administrative agency of the United States responsible for interpreting and enforcing federal laws prohibiting employment discrimination and retaliation. The EEOC is also authorized by federal law to bring lawsuits on behalf of victims of employment discrimination and retaliation. In a press release issued by the EEOC regarding the case, the Director of the EEOC's Chicago District Office, Julianne Bowman, stated that "[p]articularly in this era of #metoo, employers must recognize the importance of taking claims of sexual harassment seriously."
Free Consultation With Inverness Retaliation Lawyers
Based in Ocala, Florida and representing employees throughout Central Florida, we have represented employment discrimination and retaliation victims in hundreds of cases before the EEOC. If you have been retaliated against for complaining about sexual harassment or have questions about your protection from retaliation after complaining about sexual harassment, please contact our office for a free consultation with our Citrus County, Florida retaliation attorneys. Our employment and labor law attorneys take retaliation cases on a contingency fee basis. This means that there are no attorney's fees incurred unless there is a recovery and our attorney's fees come solely from the monetary award that you recover.