EEOC Settles Same-Sex Sexual Harassment Lawsuit Alleging Harassment Victim Was Compelled To Quit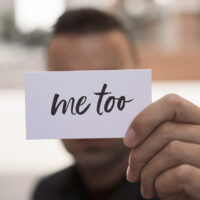 On December 18, 2020, the U.S. Equal Employment Opportunity Commission (EEOC) issued a press release announcing that it has entered into a Consent Decree resolving a sexual harassment lawsuit against 1618 Concepts, Inc., 1618 Downtown, Inc., and Northern Lights, Inc. (collectively, 1618 Concepts). On July 9, 2019, the EEOC filed the case, U.S. Equal Employment Opportunity Commission v. 1618 Concepts, Inc., 1618 Downtown, Inc., and Northern Lights, Inc., Case No. 1:19-cv-00672, in the U.S. District Court for the Middle District of North Carolina. Before initiating legal proceedings in federal court, the EEOC sought to secure a pre-litigation settlement through its statutorily mandated conciliation process. Having concluded that voluntary conciliation efforts would not produce an acceptable settlement agreement, the EEOC moved forward with correcting the alleged unlawful discriminatory employment practices through litigation.
In the Consent Decree, which was endorsed by U.S. District Court Judge Thomas D. Schroder on December 18, 2020, 1618 Concepts agreed to pay $40,000 to resolve the sexual harassment lawsuit. In this article, our Ocala, Florida lawyers for same-sex sexual harassment victims explain the EEOC's allegations of unlawful discriminatory employment practices against 1618 Concepts.
Sexual Harassment Victims' Rights
The EEOC filed the sexual harassment lawsuit pursuant to Title VII of the Civil Rights Act of 1964 (Title VII) on behalf of a former employee of 1618 Concepts, Peter Matusik (Matusik). Title VII prohibits employers from discriminating against employees on the basis of sex. The U.S. Supreme Court has determined that sexual harassment is a form of sex discrimination forbidden by Title VII. Title VII's prohibition against sexual harassment is not limited to harassment by members of the opposite sex. Rather, Title VII also forbids same-sex sexual harassment. Same-sex sexual harassment occurs when the sexual harasser and the sexual harassment victim are members of the same sex. Title VII also prohibits same-sex sexual harassment regardless of the harasser's or victim's sexual orientation.
The EEOC alleges that 1618 Concepts violated Title VII by requiring Matusik to work in a sexually hostile work environment. The EEOC further claims that 1618 Concepts violated Title VII by constructively discharging Matusik by forcing him to involuntarily resign his employment because of the ongoing hostile work environment sexual harassment.
EEOC Alleges Same-Sex Sexual Harassment
1618 Concepts operates a group of restaurants in Greensboro, North Carolina. In June 2017, Matusik began working as a dishwasher at one of the restaurants operated by 1618 Concepts. Starting in late fall 2017, according to the EEOC, Matusik was subjected to egregious unwanted sexually harassing behavior by a male co-workers. The male co-worker's sexually harassing behavior towards Matusik included: sexual touching, such as touching Matusik's genitals and buttocks; and grabbing Matusik's wrists to constrain him while making an implied sexual and threatening statement concerning giving "consent."
The EEOC alleges that Matusik complained about the male co-worker's sexual harassment to restaurant managers in November 2017, December 2017, and January 2018. Despite Matusik's complaints to management, the EEOC contends, the sexual harassment continued after each complaint. Because the unwanted sexual harassment continued despite his persistent complaints, Matusik made another attempt to complain to restaurant managers in February 2018. However, Matusik was told that there would be no further discussion of the male co-worker's harassment.
Sexual Harassment Victim Involuntarily Quits
Because of the egregious sexual harassment, along with 1618 Concepts' failure to stop the harassment, Matusik did not feel safe in the workplace and began looking for alternative employment. On February 20, 2018, Matusik met with two restaurant managers regarding his need to be off work that day due to illness and to discuss his hostile work environment. During the meeting that day, Matusik informed management that he did not feel safe around the male co-worker. In response, the managers questioned why Matusik did not find another job if he felt unsafe. Matusik replied that he was in fact looking for another job. One of the managers then told Matusik that if he was so unhappy working for the company, then he should find another job "quickly." Matusik did not return to work after February 20, 2018. Consequently, the EEOC maintains that Matusik was compelled to resign his employment in order to escape the unlawful hostile working environment.
Attorneys For Sexual Harassment Victims
The EEOC is the administrative agency of the United States responsible for interpreting and enforcing federal employment and labor laws making sexual harassment an unlawful discriminatory employment practice. As part of its administrative enforcement of the federal employment and labor laws, the EEOC brings lawsuits on behalf of sexual harassment victims. In a press release issued by the EEOC on December 18, 2020 regarding the case, a regional attorney for the EEOC's Charlotte District Office, Melinda C. Dugas, explained that "Title VII requires that employers take prompt and appropriate corrective action to address sexual harassment between co-workers, including employees of the same sex." "Failure to address co-worker conduct that the employer knew or should have known about," Ms. Dugas added, "is a violation of federal law."
Ocala, FL Sexual Harassment Lawyers
Based in Ocala, Florida and representing employees throughout Central Florida, our Marion County, Florida attorneys for same-sex sexual harassment victims have litigated sexual harassment cases in Florida courts for more than twenty years. If you have experienced same-sex sexual harassment on the job or have questions about your legal rights as a victim of same-sex sexual harassment, please contact our office for a free consultation with our Ocala, Florida lawyers for same-sex sexual harassment victims. Our employee rights law firm takes sexual harassment cases on a contingency fee basis. This means that there are no attorney's fees incurred unless there is a recovery and our attorney's fees come solely from the monetary award that you recover.