EEOC Settles Sex Discrimination Case Claiming Florida Employer Refused To Hire Male Bartenders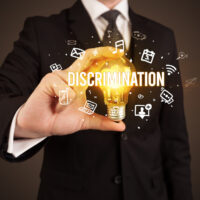 In a press release issued on December 10, 2019, the U.S. Equal Employment Opportunity Commission (EEOC) announced that it has entered into a Consent Decree to settle a sex discrimination lawsuit against Gold, Inc. (Gold). On June 29, 2017, the EEOC filed the lawsuit, U.S. Equal Employment Opportunity Commission v. Gold, Inc., Case No. 3:17-cv-00439, in the U.S. District Court for the Northern District of Florida after initially attempting to reach a pre-litigation settlement through its statutorily mandated conciliation process. 
The EEOC brought the sex discrimination lawsuit pursuant to Title VII of the Civil Rights Act of 1964 (Title VII) on behalf of James Sharp (Sharp). Title VII protects employees and job applicants from discrimination on the basis of sex. The EEOC claims that Gold prevented Sharp from applying, and ultimately failed to hire Sharp, for a bartender position because of Sharp's sex. In this article, our Citrus County, Florida EEO attorneys explain the EEOC's allegations against Gold and the Consent Decree.
Applicant Claims Discriminatory Failure To Hire
Gold's is an adult entertainment establishment based in Fort Walton, Florida. In September and October 2015, Gold's advertised online for available bartender and server positions. The advertisement informed interested persons to visit Gold's establishment to apply. On October 5, 2015, Sharp visited Gold's and attempted to apply for a bartender position. When seeking employment as a bartender with Gold's, Sharp possessed bartending and management experience. Sharp spoke with Gold's manager who informed Sharp that Gold's does not hire male bartenders. Despite Gold's qualifications, Gold's prohibited Sharp from obtaining an application for the bartending position and Sharp was not selected for the position. Gold's subsequently hired at least two women for bartending positions at its Fort Walton Beach establishment. Between January 1, 2015 and December 31, 2015, according to the EEOC, Gold's employed seventeen women and no men as bartenders.
Consent Decree Compensates Discrimination Victim
In the Consent Decree settling the lawsuit, which was signed by U.S. District Court Judge Roger Vinson on December 10, 2019, Gold's agreed to pay $20,000 to resolve the sex discrimination case. In the Consent Decree, the EEOC required Gold's to implement anti-discrimination and anti-retaliation policies which are applicable to all employees. The policies must ensure that male applicants are not denied employment, or refused consideration for employment, because of their sex. In the Consent Decree, Gold's agreed to maintain records of the name and sex of applicants for employment for a bartender position and to produce the records to the EEOC within fifteen days upon the EEOC's request. The EEOC further required Gold's to provide training to all employees on Title VII's prohibitions against discrimination.
Protection Against Discriminatory Failure To Hire
The EEOC is the administrative agency of the United States responsible for interpreting and enforcing federal laws prohibiting employment discrimination, including sex discrimination. In enforcing the federal civil rights laws, the EEOC is also authorized by federal law to bring lawsuits on behalf of victims of sex discrimination, including job applicants who are not hired because of their gender. In a press release issued by the EEOC on December 10, 2019 regarding the case, a Regional Attorney for the EEOC, Marsha Rucker, stated that "a customer's or co-worker's supposed preference for an employee of a certain gender does not justify sex discrimination." "This lawsuit," Ms. Rucker added, "is a reminder that employers who cater to such preferences, real or imagined, risk liability for themselves."
Free Consultation With Inverness EEO Lawyers
Based in Ocala, Florida and representing employees throughout Central Florida, our Citrus County, Florida EEO attorneys have represented employment discrimination victims in hundreds of cases before the EEOC. If you have experienced workplace discrimination or have questions about your protection against employment discrimination, please contact our office for a free consultation with our Citrus County, Florida EEO lawyers. Our employment and labor law attorneys take employment discrimination cases on a contingency fee basis. This means that there are no attorney's fees incurred unless there is a recovery and our attorney's fees come solely from the monetary award that you recover.